Dream Deliverer to Read Poetry on Campus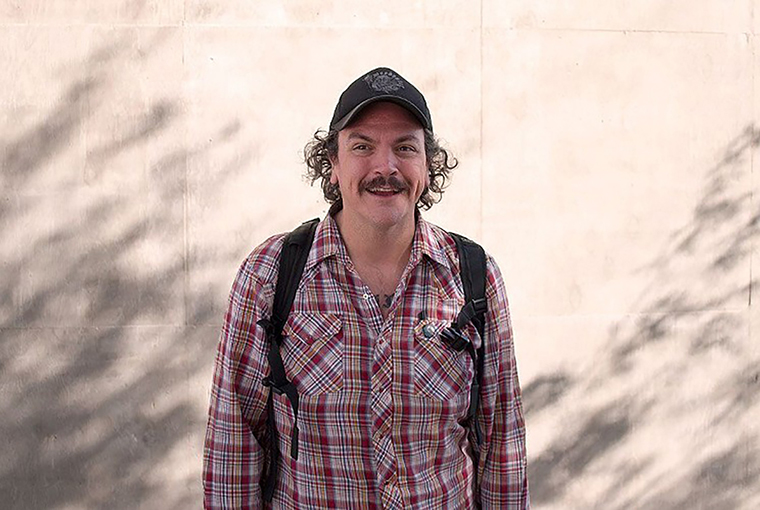 FREDERICK, Maryland—Poet and dream deliverer Mathias Svalina will give a poetry reading at Hood College on March 12 at 6 p.m. in the Beneficial-Hodson Library Reading Porch.
Svalina is a professional poet who writes individual dreams for subscribers and delivers them every day, on a bicycle, in the middle of the night, to their homes. He will also mail them if the subscriber is out of range.
Svalina is the author of five books, including "Destruction Myth," "Wastoid," and the recently released "The Wine-Dark Sea." His poems and short fiction have been widely published and anthologized, including recently in "New American Stories."
He is an editor for the small press Octopus Books. Since 2014, he has run a dream delivery service and has delivered dreams in Richmond, Virginia; Tucson, Arizona; Marfa, Texas; New Orleans; Chicago; Boulder, Colorado; and beyond.
This event is free and open to the public. For more information about Svalina, visit dreamdeliveryservice.com. For more information about this event, contact Aaron Angello at 301-696-3211 or angello@hood.edu.
Media Contact
Tommy Riggs
Assistant Director of Marketing and Communications
Events
Speaker
Social Sciences & Humanities