An Evening with Harriet A. Washington, MA, at Hood College
"A lecture on the history of medical experimentation on African-Americans," sponsored by the William J. and Wilma M. Haines Lecture fund in Biomedical Ethics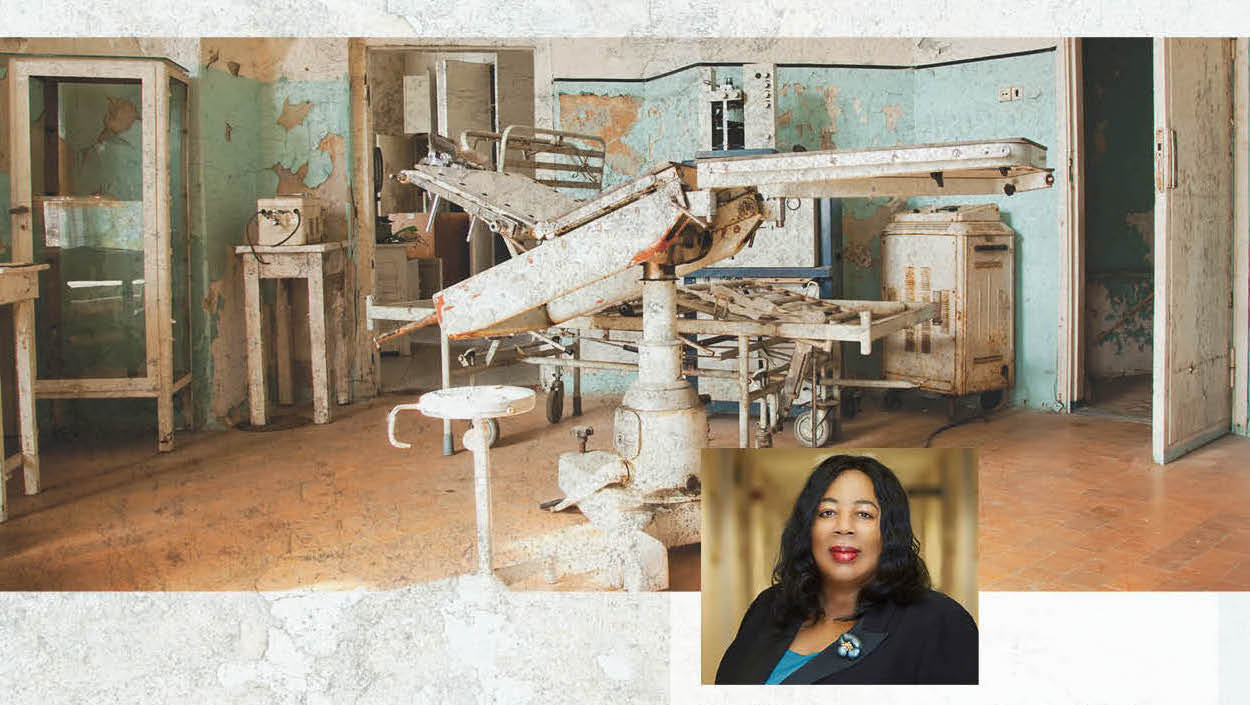 WHAT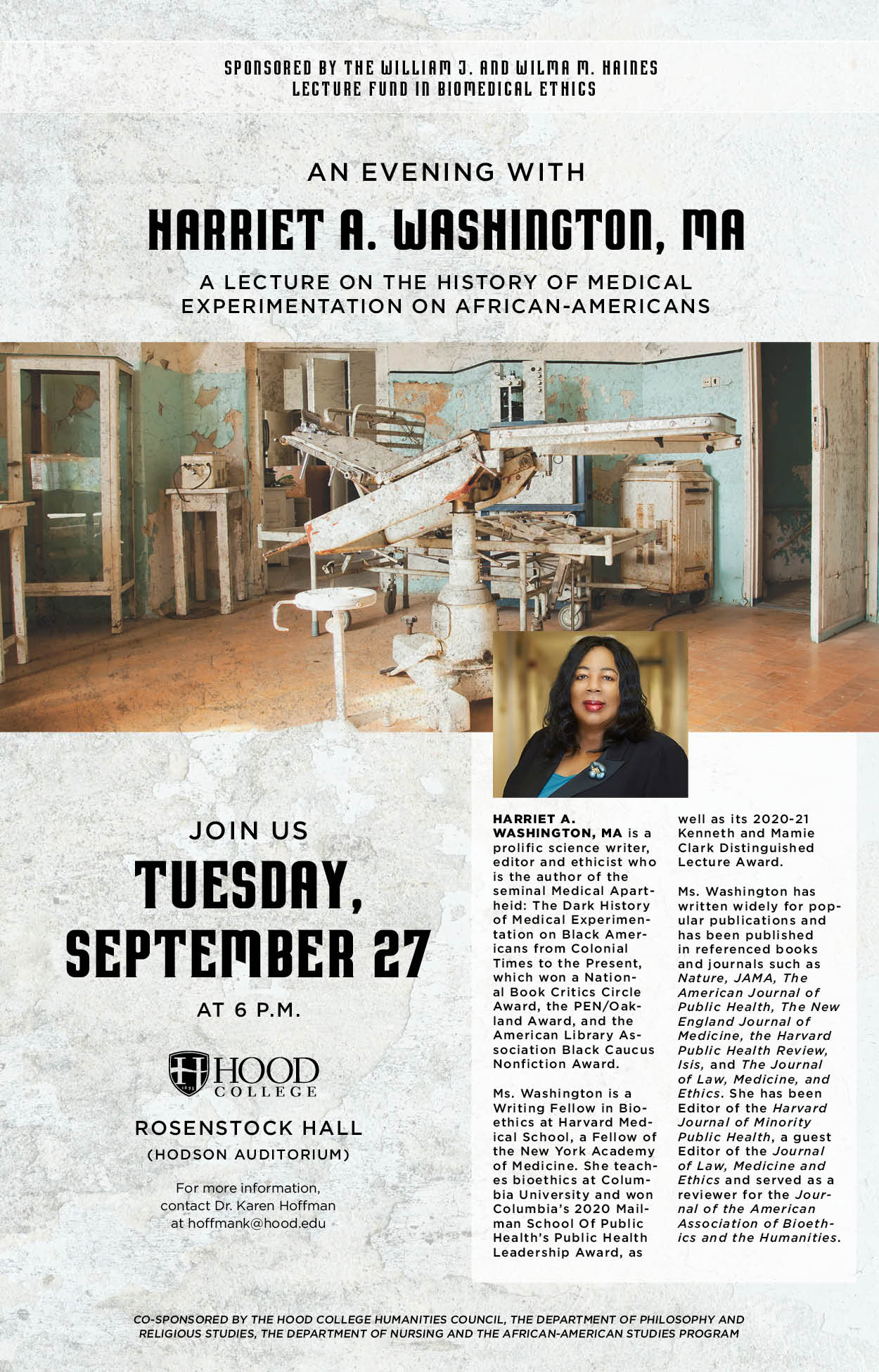 Harriet A. Washington, MA, will be presenting a lecture titled "A Lecture on the History of Medical Experimentation on African-Americans" at Hood College.
WHEN
Tuesday, September 27
6 p.m.
WHERE
Hodson Auditorium, Rosenstock Hall
Hood College
400 Ferndale Ave.
Frederick, MD 21701
DETAILS
The event is not ticketed and is free and open to the public. Co-sponsored by the Hood College Humanities Council, The Department of Philosophy and Religious Studies, The Department of Nursing and The African-American Studies Program.
Harriet A. Washington, MA, is a prolific science writer, editor and ethicist who is the author of the seminal Medical Apartheid: The Dark History of Medical Experimentation on Black Americans from Colonial Times to the Present, which won a National Book Critics Circle Award, the PEN/Oakland Award, and the American Library Association Black Caucus Nonfiction Award.
Ms. Washington is a Writing Fellow in Bioethics at Harvard Medical School, a Fellow of the New York Academy of Medicine. She teaches bioethics at Columbia University and won Columbia's 2020 Mailman School of Public Health's Public Health Leadership Award, as well as its 2020-21 Kenneth and Mamie Clark Distinguished Lecture Award.
Ms. Washington has written widely for popular publications and has been published in referenced books and journals such as Nature, JAMA, The American Journal of Public Health, The New England Journal of Medicine, the Harvard Public Health Review, Isis, and The Journal of Law, Medicine, and Ethics. She has been Editor of the Harvard Journal of Minority Public Health, a guest Editor of the Journal of Law, Medicine and Ethics and served as a reviewer for the Journal of the American Association of Bioethics and the Humanities.
MORE INFO
Karen Hoffman
Professor of Philosophy
301-696-3433
Media Contact