Faculty and Staff Showcase Artwork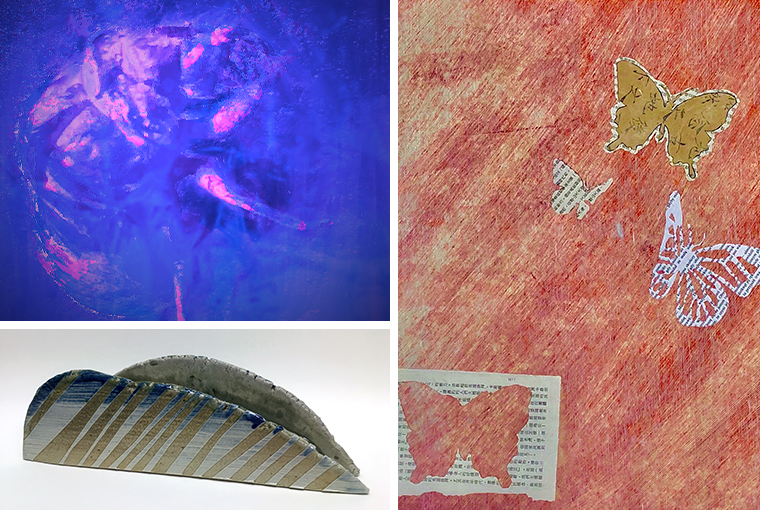 WHAT
Annual Faculty Art Exhibition
WHEN
Dec. 12, 2019 through Feb. 2. 2020
Gallery open 9 a.m. to 7 p.m. daily
WERE
Hood College
Whitaker Campus Center Gallery
401 Rosemont Ave.
Frederick, MD 21701
DETAILS
Hood College's annual faculty art exhibition will include paintings, ceramic objects, photographs, prints and mixed-media artworks by faculty and staff from the Department of Art and Archaeology. This exhibit is free and open to the public.
MORE INFO
Elizabeth McFadden
Art Gallery Director
mcfadden@hood.edu
301-696-3285
Hood College is an independent, liberal arts college, offering 28 bachelor's degrees, four pre-professional programs, 19 master's degrees programs, two doctorates and 10 post-baccalaureate certificates. Located in historic Frederick, near Washington, D.C., Baltimore and the I-270 technology corridor, Hood gives students access to countless internships and research opportunities.
Media Contact
Tommy Riggs
Assistant Director of Marketing and Communications