Historian to Discuss Roles of African Americans in the Confederate Army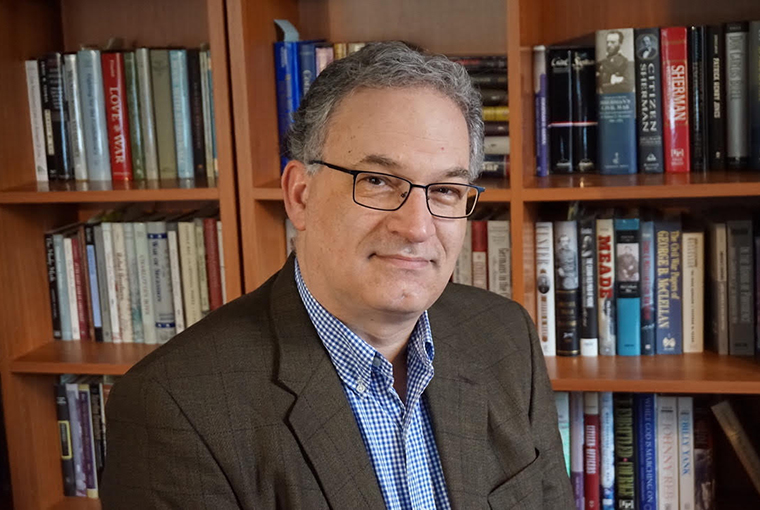 FREDERICK, Maryland—Historian and author Kevin Levin will give a talk at Hood College on Sept. 26 discussing his recent book that tackles the myth of African American Confederate soldiers during the Civil War.
Levin's book, "Searching for Black Confederates: The Civil War's Most Persistent Myth," discusses his research into claims that high numbers of both free and enslaved African Americans fought willingly as soldiers in the Confederate army. His lecture is scheduled for 7 p.m. in Hodson Auditorium in Rosenstock Hall.
His talk will include relevant primary sources and their interpretation, the roles that African Americans actually performed in the Confederate army, and evidence that the belief in the existence of black Confederate soldiers originated in the 1970s. The program will explore the myth and its persistence today.
Audience members are invited to join a reception, including staffed displays from area Civil War resources that are co-sponsoring the event, following the lecture.
The talk is sponsored by the Hood College Department of History, the Hood Humanities Council, the Heart of the Civil War Heritage Area, Monocacy National Battlefield, the National Museum of Civil War Medicine and the African American Heritage Society of Frederick County.
The talk is free and open to the public. For more information, contact Aaron Angello at 301-696-3211 or angello@hood.edu. Optional advance registration is available on Eventbrite at bit.ly/levinathood.
Media Contact
Tommy Riggs
Assistant Director of Marketing and Communications