Holidays at Hood Celebrates Diverse Traditions of December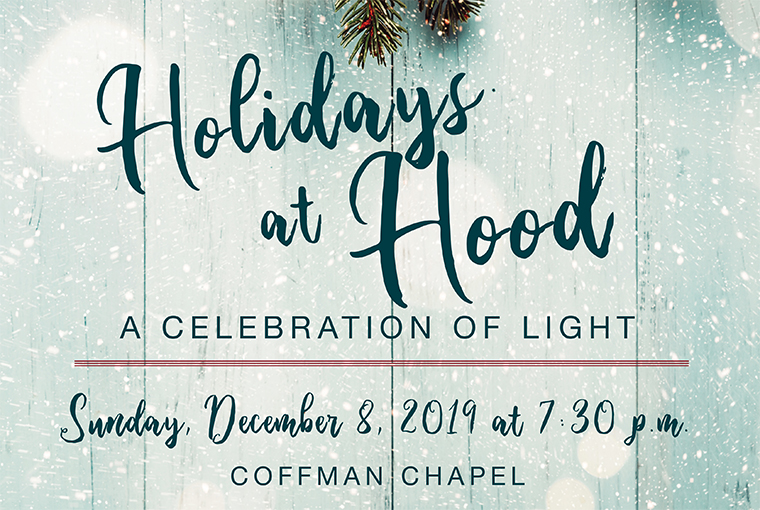 WHAT
Holidays at Hood
WHEN
Dec. 8, 7:30 p.m.
WHERE
Hood College
Coffman Chapel
401 Rosemont Ave.
Frederick, MD 21701
DETAILS
Hood College will celebrate the season with a free "Holidays at Hood" program, which will celebrate the diverse traditions of December, including Hanukkah, Kwanzaa, Winter Solstice, and Christmas, with readings and music for each of the holidays. Student ensembles, faculty and guest musicians will perform, and the audience will be invited to join on a carol sing-along and Handel's "Hallelujah" chorus. The program is sponsored by the Dean of the Chapel and the Department of Music and is free and open to the public.
MORE INFO
Contact Wayne L. Wold
Chair, Department of Music
woldw@hood.edu
301-696-3782
Hood College is an independent, liberal arts college, offering 28 bachelor's degrees, four pre-professional programs, 19 master's degrees programs, two doctorates and 10 post-baccalaureate certificates. Located in historic Frederick, near Washington, D.C., Baltimore and the I-270 technology corridor, Hood gives students access to countless internships and research opportunities.
Media Contact