Hood Announces Establishment of Ruth Whitaker Holmes School of Behavioral and Health Sciences
School will house graduate, undergraduate degree programs—including nutrition, counseling, nursing, social work and public health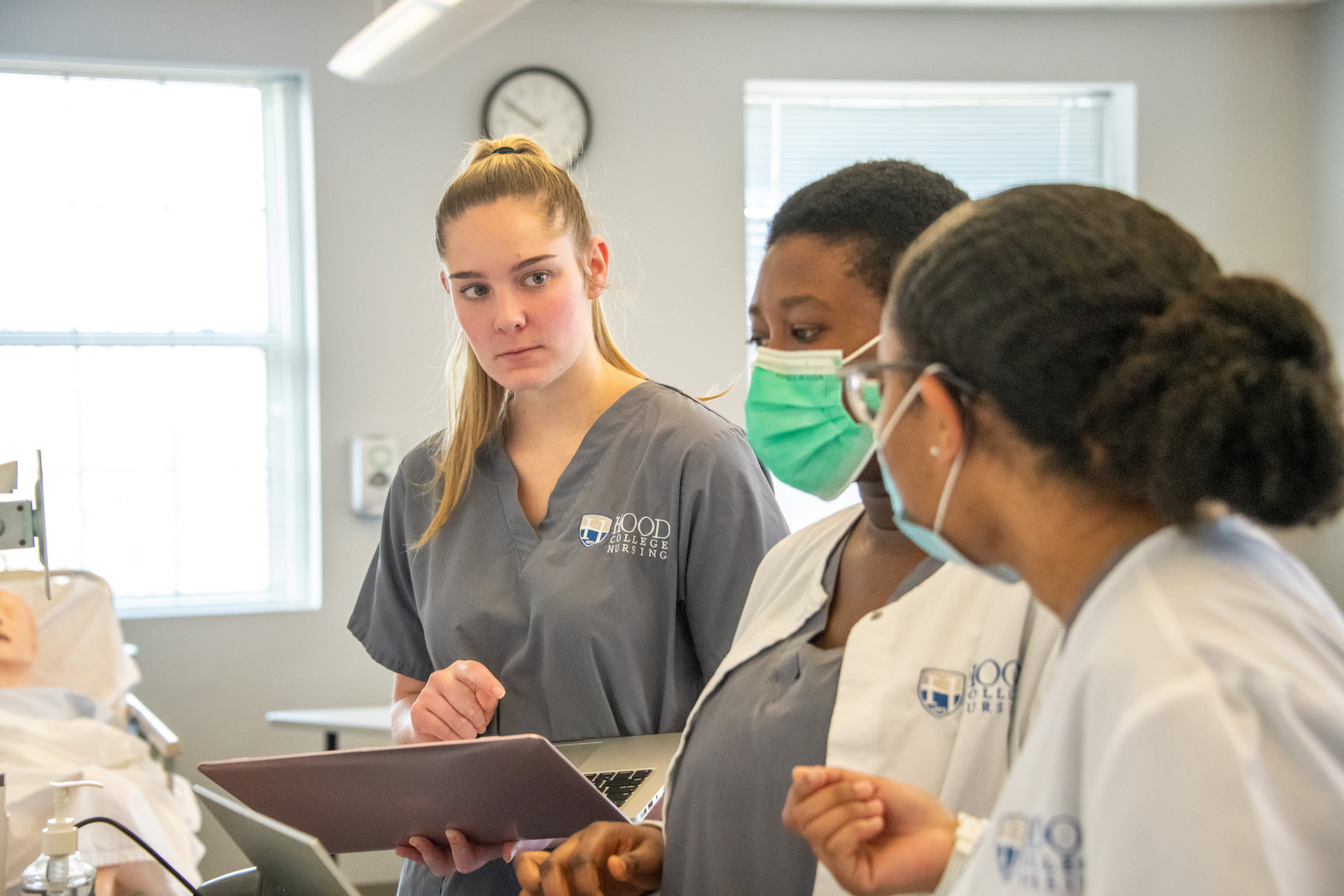 Hood College is proud to announce a multi-million-dollar gift from Ruth Whitaker Holmes '55, Ph.D. for the establishment of The Ruth Whitaker Holmes School of Behavioral and Health Sciences at Hood.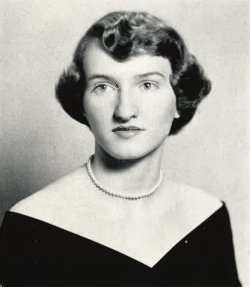 A $1M gift from Ruth Whitaker Holmes and husband G. Burtt Holmes was matched by the Maryland Department of Commerce E-Nnovation Fund in October of last year. These combined funds will establish an Endowed Dean position for The School of Behavioral and Health Sciences.
Recently, the College entered a lease agreement with Frederick Health for space at 700 Tollhouse Road. Now under renovation, the space will be ready for faculty and students to occupy in the spring 2023 semester. The Ruth Whitaker Holmes School will house both graduate and undergraduate degree programs, including nursing, counseling, psychology, nutrition, social work, sociology and public health.
These collective programs will deliver a holistic approach to behavioral and health sciences as a continuum of physical, mental and social well-being. Students and faculty will work in close partnership with Frederick Health, the Frederick County Health Department and other local organizations to facilitate experiential learning. This interdisciplinary approach will uniquely prepare graduates to support and advocate for the needs of diverse communities. Through applied research in hands-on practice environments, the curriculum reflects Hood's longstanding strengths in the health sciences and professions, underpinned by a commitment to the liberal arts.
"We are so grateful to Ruth and her forward-thinking of this transformative gift to establish the School of Behavioral and Health Sciences," said Andrea Chapdelaine, Ph.D., president of the College. "The gift, along with support from the State, will enable us to further expand our partnership with Frederick Health. Together, we can reimagine health education and health care to meet the needs of the community."
Ruth Whitaker Holmes, who was awarded an honorary degree during Hood's Centennial commencement in 1993, earned her bachelor's degree in chemistry from Hood in 1955, her master's degree in nutrition at the University of Massachusetts in 1971 and a doctorate in higher education from Boston College in 1979. A registered dietitian, she received her licensure and internship in dietetics from Peter Bent Brigham Hospital in 1956.
Holmes is a retired professor of home economics at Framingham State College, where she served as coordinator of the Food and Nutrition Division and director of the Coordinated Undergraduate Program in Dietetics. Besides serving on the Hood College Board of Trustees for 12 years, Holmes was a member of the Hood Board of Associates and has been active with the Hood Alumnae Fund.
"It is especially fitting that the school will be named after Ruth, who was a pioneer as a female STEM student and led a distinguished career in the health sciences and academia," Chapdelaine added. "Ruth and Burtt also epitomize Hood's values in their steadfast and selfless giving to enhance educational offerings at Hood and provide opportunity for students of promise."
In 1994, The Whitaker Foundation, founded by Holmes' parents, gave a $2M gift to the Hood Campaign for the Second Century. Their initial gift was applied towards the construction of a $6.1M campus center, which opened in 1997. Additional gifts in 2003 and 2006 funded the hiring of a director of biomedical research and technology, as well as the Whitaker Chair in Chemistry and Science Scholarship.
A nationwide search is currently underway for the endowed dean position. The College will invite media to tour the School of Behavioral and Health Sciences before the official ribbon-cutting during the spring 2023 semester.

Media Contact
Community Partnerships
Grants and Scholarships
Counseling, Care & Interdisciplinary Studies in Human Behavior Graduate Programs
Sociology and Social Work
Health Sciences