Hood College to Assist County Educators in Learning How to Teach Online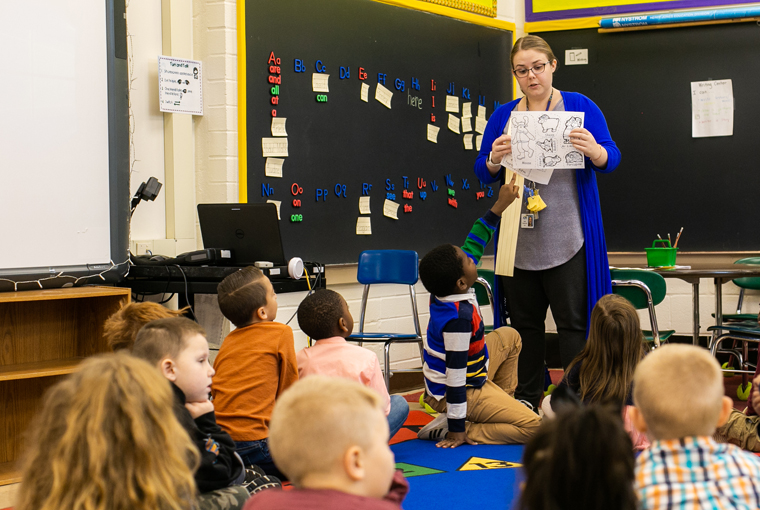 FREDERICK, Maryland—In anticipation of the need for online learning to continue in the fall, Hood College's Department of Education will assist Frederick County Public Schools in its training of PreK-12 teachers in online learning.
Hood's Department of Education and Graduate School will design and deliver several graduate courses this summer focused on building classroom culture in an online and blended environment, curriculum and materials development, instructional design, technological tools to increase efficacy, and blended learning basics.
Four one-credit courses will be offered as one-week mini-courses in July and August. These will be followed with an optional two-credit practicum where teachers can earn credit as they research and implement tools and practices they learned about in the earlier courses. PreK-12 teachers may register for one to six credits.
"The spring 2020 semester has made educators realize that they need to be prepared to teach in any, and oftentimes less than ideal, conditions," said April Boulton, Ph.D., dean of the Graduate School at Hood College. "Hood has taken great pains to develop online programs that draw from best practices in the industry, so it was an easy way to expand our existing partnership with FCPS. As FCPS prepares for the unknowns of fall 2020, PreK-12 teachers are invited to continue to grow as professionals through participation in one or more of these special topics courses."
Eric Haines, personalized learning specialist at FCPS said, "the Graduate School at Hood College continues to be a valued partner in helping teachers be prepared for the classroom, even if the classroom looks different now. As teachers are adapting to new educational environments and dealing with unknowns, it is a tremendous asset to have a partner like Hood College."
For more information, visit hood.edu/online-teaching-prep.
Hood College is an independent, liberal arts college, offering more than 25 bachelor's degrees, four pre-professional programs, 19 master's degrees programs, two doctorates and 10 post-baccalaureate certificates. Located in historic Frederick, near Washington, D.C., Baltimore and the I-270 technology corridor, Hood gives students access to countless internships and research opportunities.
Media Contact
Community Partnerships
Education
Education Graduate Programs
Graduate School