Hood College Graduate School Admission Café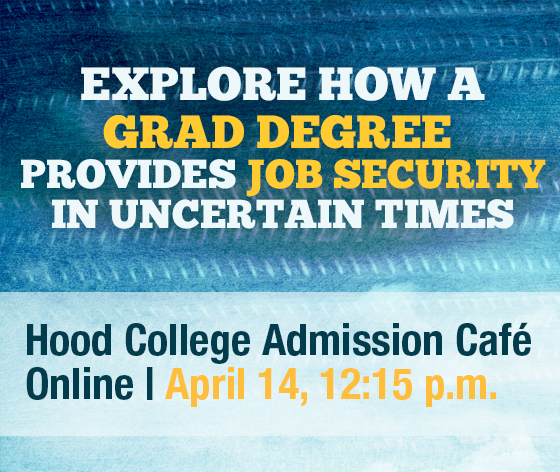 WHAT
Hood College Graduate School Admission Café
WHEN
Wednesday, Apr. 14, 2021
12:15 to 12:55 p.m.
WHERE
Virtual via Zoom
Register at hood.edu/gradevents.
DETAILS
This free webinar will enable prospective students to learn about the Hood Graduate School and specific programs of interest—conveniently from home or work during the lunch hour!
Meet the Graduate School admission team and staff virtually to learn about the affordability and power of a Hood graduate degree during your lunch hour. From STEM and counseling to MBA and education degrees, we have a program that will help you go further.
MORE INFO
April Boulton, Ph.D.
Dean of the Graduate School at Hood College
GradDean@hood.edu
301-696-3600
Media Contact