Hood College to offer free virtual "FAFSA Focus" Seminars to Increase Financial Aid Literacy
Seminars, free and open to public, aim to boost Maryland FAFSA registration rates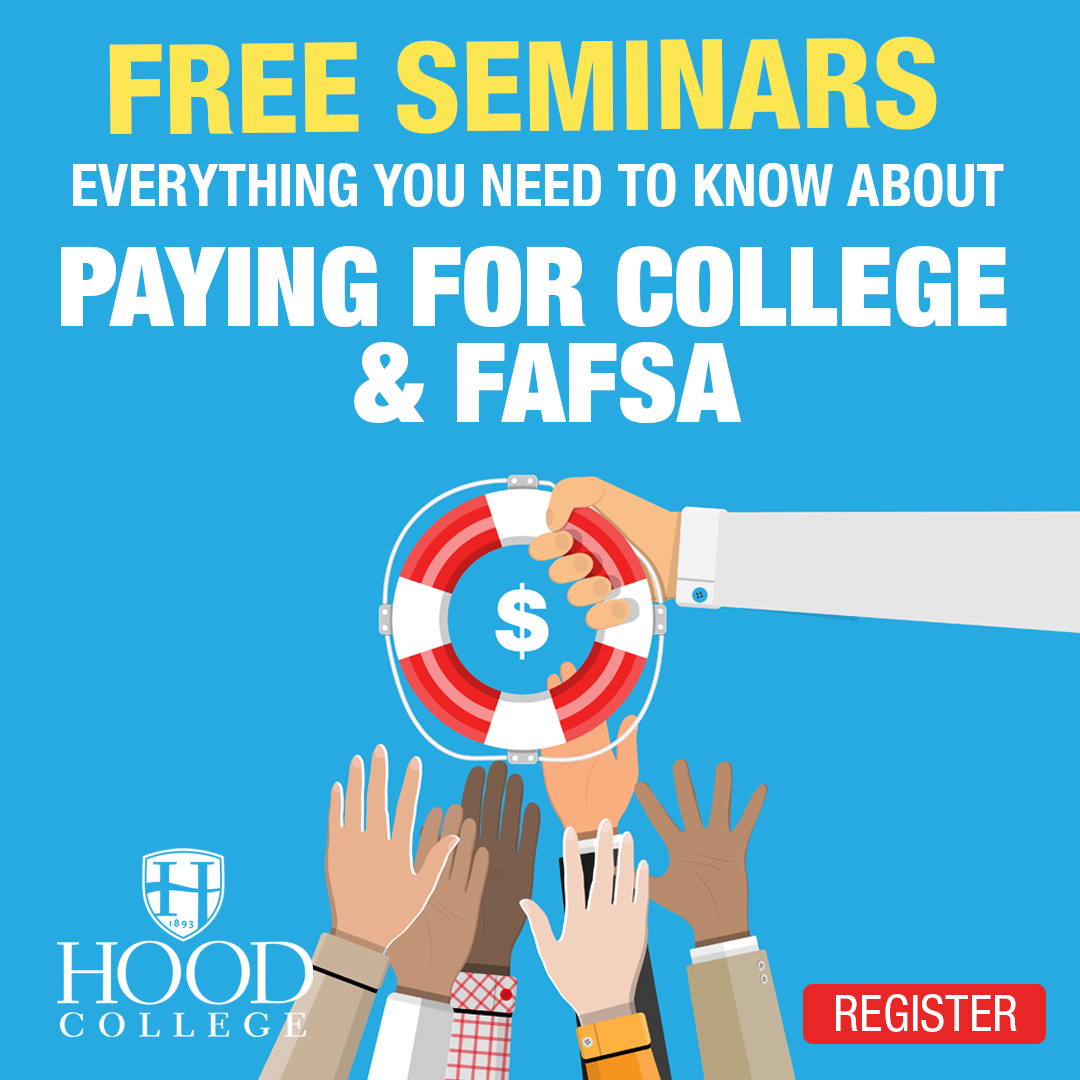 FREDERICK, Maryland —The Hood College Financial Aid Office will offer free "FAFSA Focus" virtual seminars to encourage prospective Maryland students to file for federal financial aid before Maryland's March 1 submission deadline.
The series features four virtual seminars in total, including a special Spanish language session.
The seminar dates are as follows:
"Taking advantage of the federal aid offered via the FAFSA is one of the most important things a prospective college student can do," said Bill Brown, vice president for enrollment engagement. "In offering these free sessions to our local community, we hope to extend our expert financial aid knowledge and open doors for future students."
Hood has also offered seminars on paying for college at the beginner and intermediate levels with the aim of expanding financial aid literacy for both current and potential higher education students in the area.
Hood offers a directory of educational resources as part of the College's commitment to assisting students in reaching their academic goals via private higher education.  
Media Contact