Hood College welcomes new students on move-in day
Class of 2025 largest incoming class in college history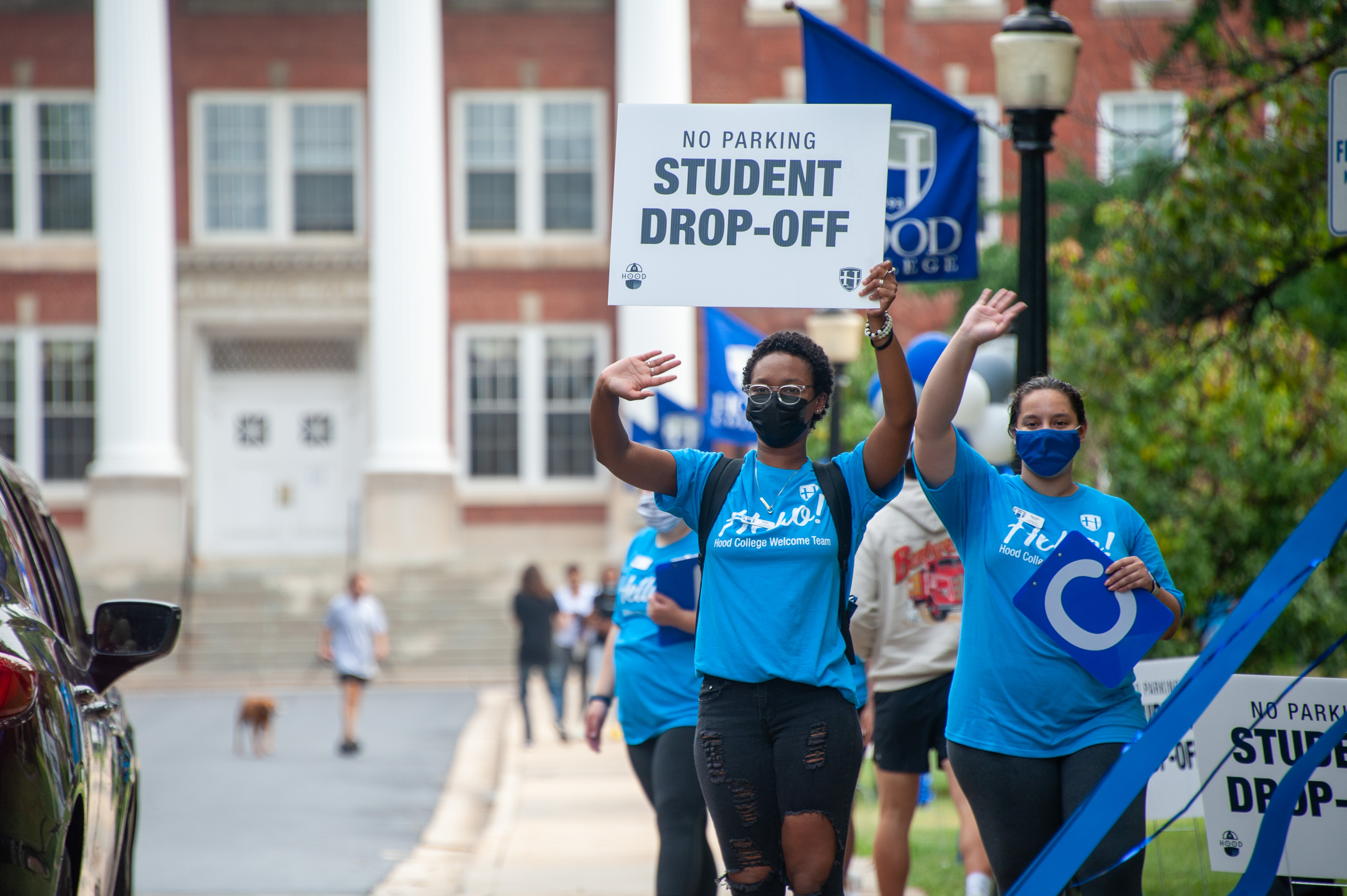 FREDERICK, Maryland — Despite soggy weather, Hood College first-year students were full of hope and smiles as families and parents dropped their students off to college for the first time.
The College welcomed 334 first-year students, the largest class in college history, and 96 transfer students, combining to make the second-largest cohort of new students in school history.
First year orientation will take place over five days, beginning today and concluding on Sunday evening with the College's 129th annual opening convocation ceremony. First-year and transfer students will also receive their red "dinks," the traditional headwear for Hood students, on Sunday.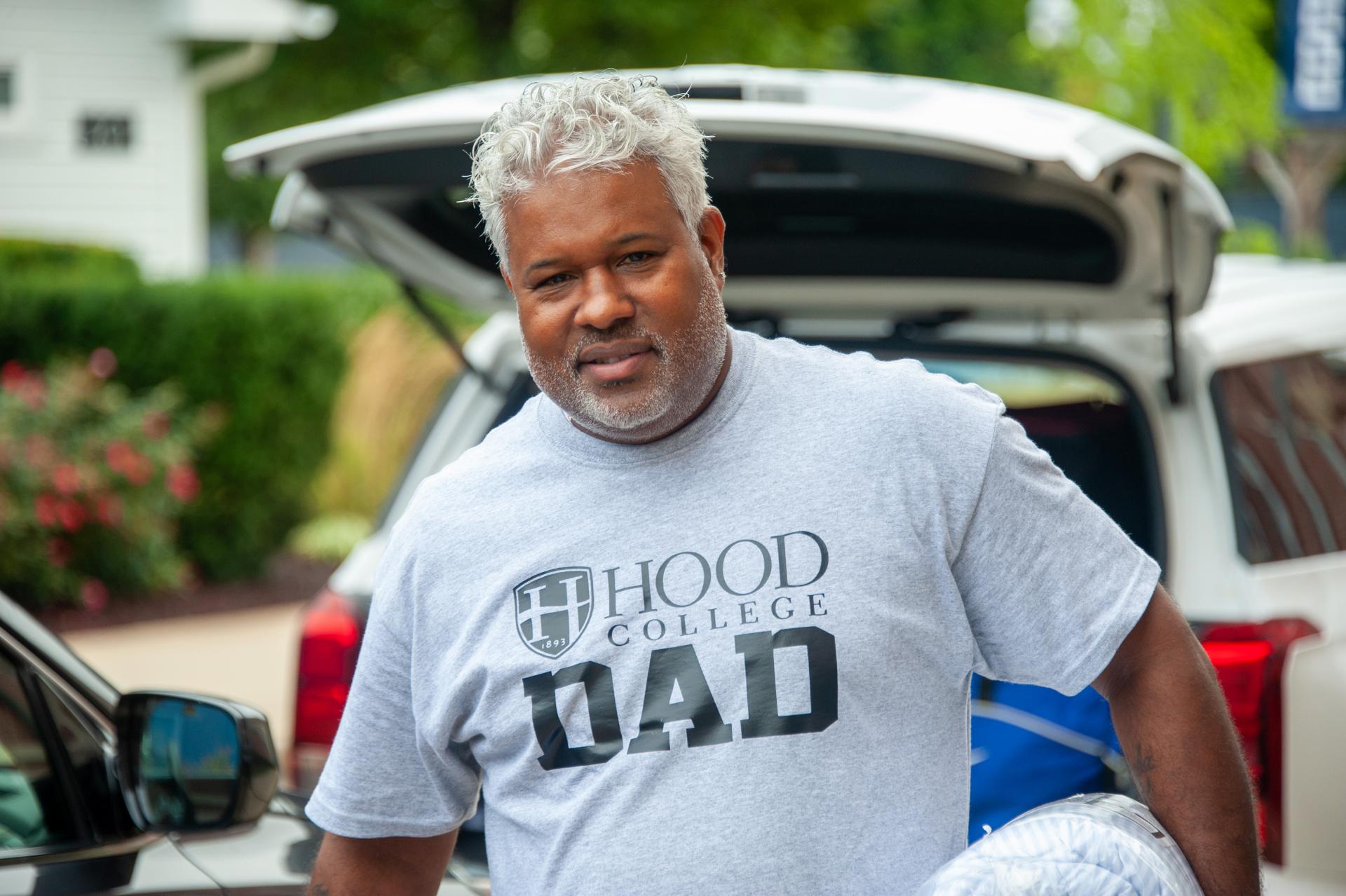 Classes for the fall '21 semester will begin on Monday, August 23 with traditional face-to-face learning and student housing returning to a near-normal status, as was first announced last April.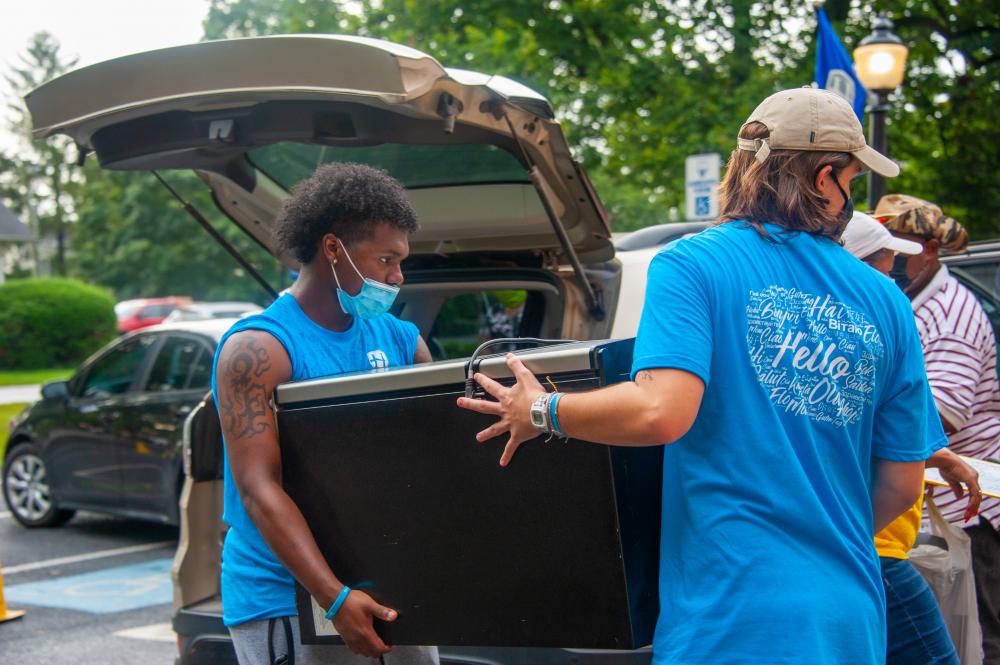 "Very, very bittersweet, but we're very happy that she's here," said Toni Allwood, a parent moving in her daughter, Isabella Allwood. "She's been very comfortable from the moment she stepped on campus, so that made me feel a lot better, but still so bittersweet!"
"Move-in day is always one of my absolute favorite days of the year," said President Andrea Chapdelaine, Ph.D. "Watching excited students join our Hood community alongside their proud parent's community is eternally an honor."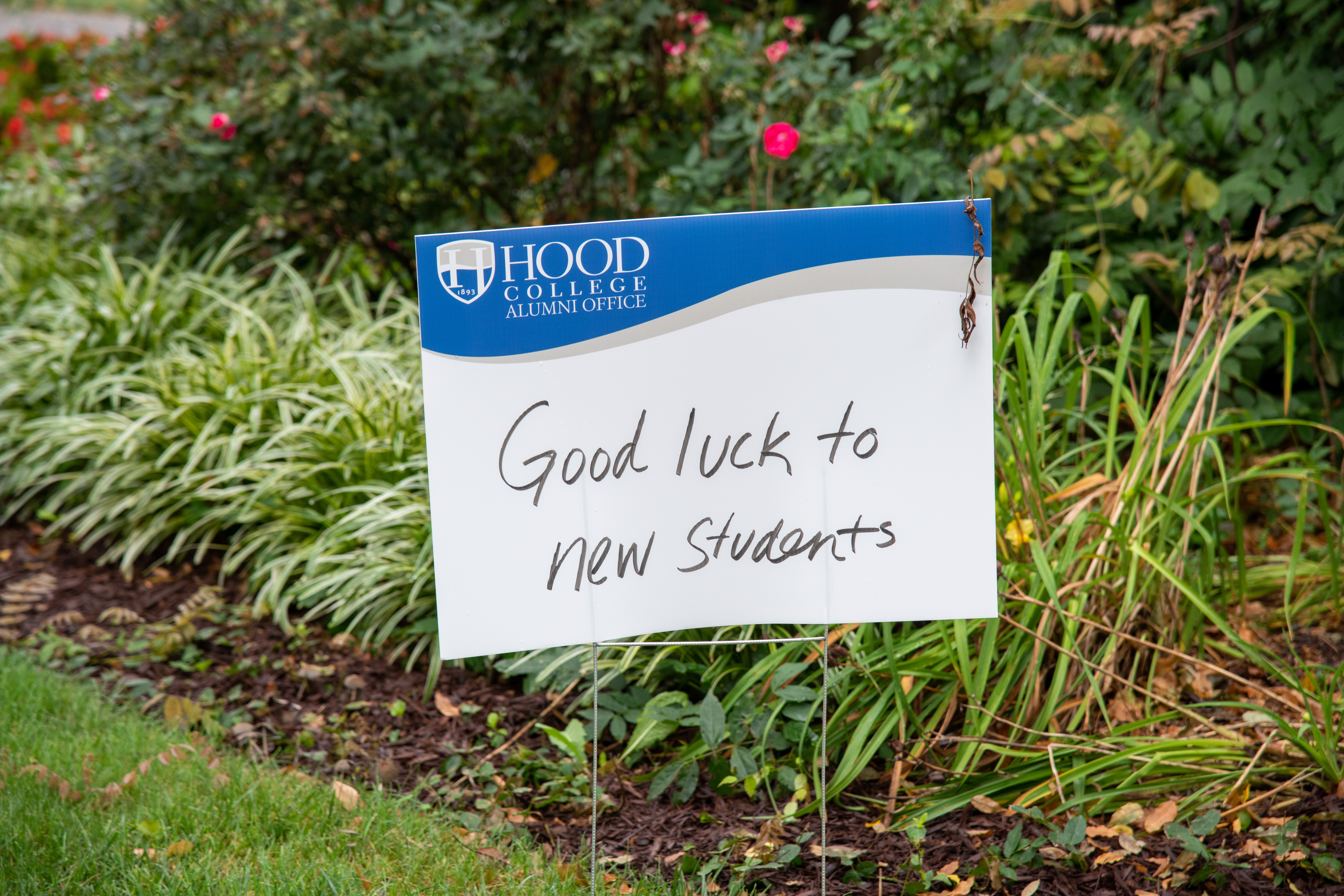 Media Contact