Hood to Kick Off International Education Week with Parade of Flags
Annual Parade Of Flags returns to recognize international student community at Hood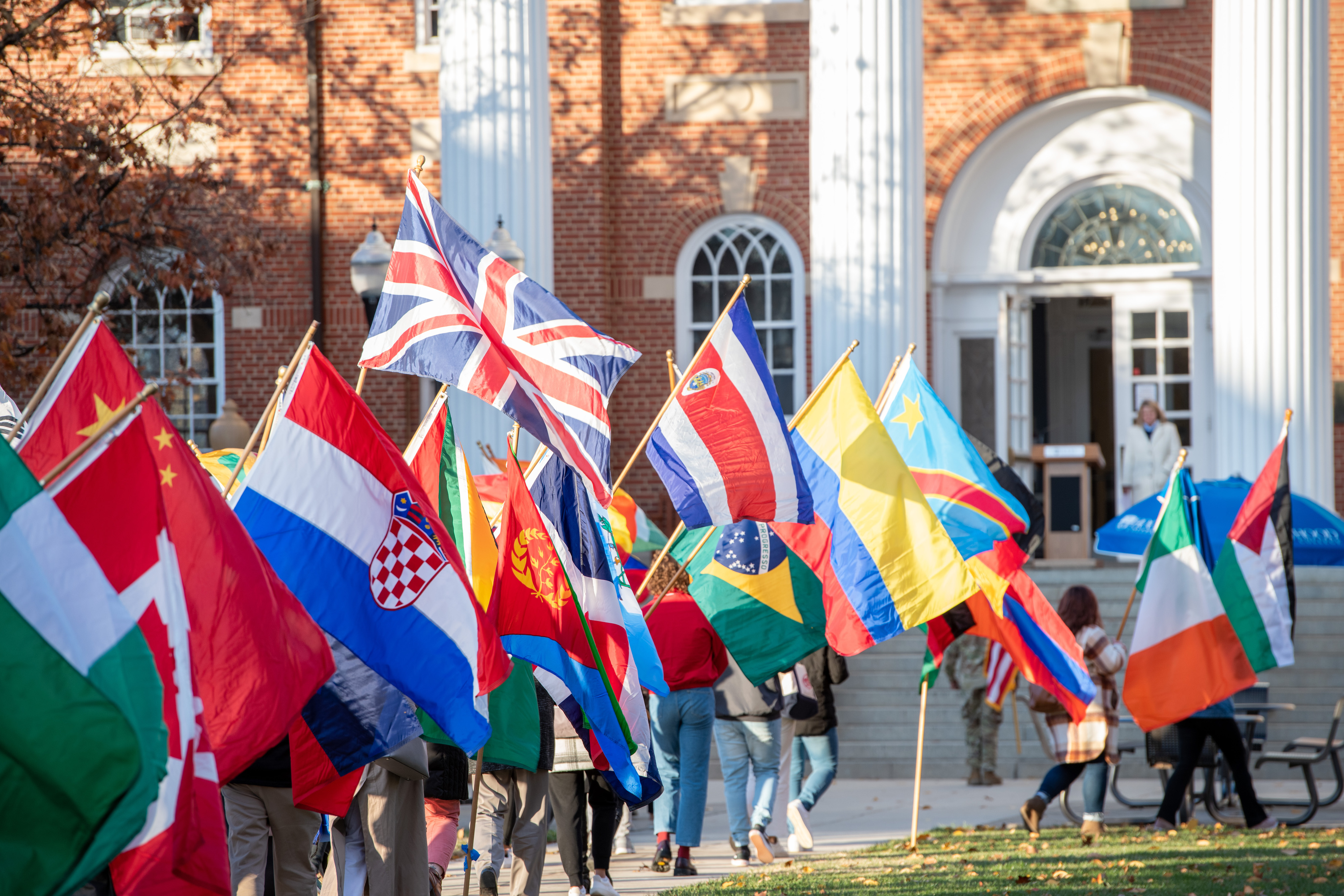 Hood College is proud to celebrate International Education Week with the annual Parade of Flags presented by the Hood College Graduate School. Hosted every year, the Parade of Flags features flags from over 100 countries, representing the international student community within the graduate and undergraduate cohorts.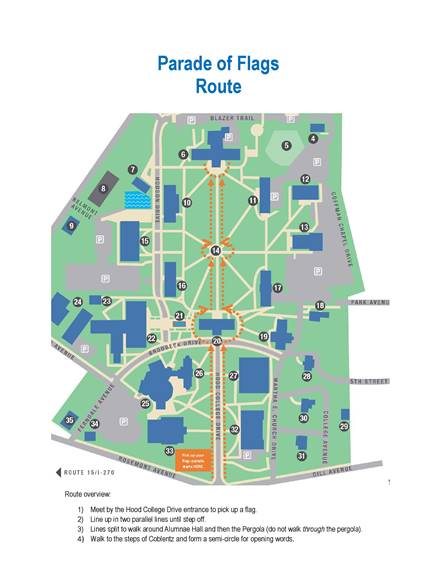 Any member of the Hood College community can volunteer to hold a flag, with sign-ups open until the parade commences.
This year's parade will begin on Hood College Drive near the main entrance to the College on Monday, Nov. 14 at 4 p.m. Participants will travel across the residential quadrangle before communing in front of Coblentz-Memorial Hall, where Hood staff, faculty and students will speak. Following the parade, as a "thank you" to those who volunteer to hold a flag, free meal tickets will be offered as our campus enjoys global flavors from around the world inside the Coblentz Dining Hall.
International Education Week, which runs from November 14-18, 2022 is an opportunity to celebrate the benefits of international education and exchange worldwide. 
This joint initiative of the U.S. Department of State and the U.S. Department of Education is part of a national effort to promote programs that prepare Americans for a global environment and attract future leaders from abroad to study, learn and exchange experiences.
Media Contact
Languages & International Studies
Graduate School
Events