Johanna Neuman to Discuss Women's Suffrage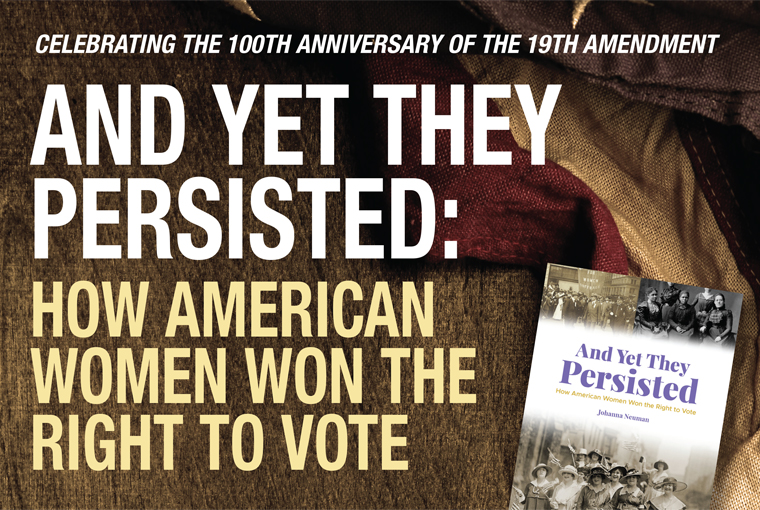 WHAT
Lecture by Johanna Neuman, Historian and Author
WHEN
Sept. 22, 5 p.m.
WHERE
Online: Zoom Webinar
For the link, visit go.activecalendar.com/hood/event/johanna-neuman-lecture/
DETAILS
Author and historian Johanna Neuman, Ph.D., will give a talk on her new book titled "And Yet They Persisted: How American Women Won the Right to Vote." This event will take place on National Voter Registration Day, and it will celebrate the 100th anniversary of the ratification of the 19th amendment to the U.S. Constitution.
MORE INFO
Carin Robinson
Associate Professor of Political Science
robinsonc@hood.edu
301-696-3719
Hood College is an independent, liberal arts college, offering more than 25 bachelor's degrees, four pre-professional programs, 19 master's degrees programs, two doctorates and 10 post-baccalaureate certificates. Located in historic Frederick, near Washington, D.C., Baltimore and the I-270 technology corridor, Hood gives students access to countless internships and research opportunities.
Media Contact