Ken Wilcox "Leading Through Culture" Lecture at Hood College
Author to visit with Hood College leadership, business and doctoral students before free evening lecture in Hodson Auditorium
WHEN
October 27, 2022
7 p.m. to 9 p.m.
WHERE
Hodson Auditorium, Rosenstock Hall
Hood College
401 Rosemont Ave.
Frederick, MD 21701
DETAILS
This lecture is free, unticketed and open to the public on a first-come, first-served basis. Seats within the Hodson Auditorium are limited.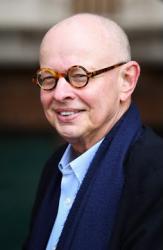 Ken Wilcox, author of "Leading Through Culture:How Real Leaders Create Cultures That Motivate People to Achieve Great Things" is visiting Hood College to share his knowledge on leadership and management in a lecture inside Hood's Hodson Auditorium. Prior to his lecture, Wilcox will also be meeting with Hood's Senior Team, business students within the George B. Delaplaine Jr. School of Business and doctoral students in Hood's Organizational Leadership program.
Wilcox wrote "Leading Through Culture" for leaders at all levels, not just CEOs of corporations. The practices described by Wilcox can benefit anyone who finds themselves in a position of leadership, for whatever timeframe, at whatever stage of an organization's development.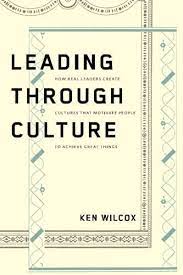 Wilcox serves as Emeritus Chairman of Silicon Valley Bank (SVB) and was President and Vice Chairman of SPD Silicon Valley Bank, SVB's joint-venture bank in Shanghai. He was previously CEO of SVB Financial Group. While in charge at SVB, Wilcox facilitated momentous growth, leading SVB to become one of the largest international banking institutions in the world.
Prior to his banking career, Wilcox was a professor of German at The University of North Carolina at Chapel Hill. Wilcox received a bachelor's degree in German studies from Oakland University and a Ph.D. in German Studies from The Ohio State University. He also earned a master's of business administration from Harvard Business School.
MORE INFO
Britton Muir
Director of Conference and Event Services
muir@hood.edu
(o) 301-696-3750
Media Contact