The Hood College senior team is a deliberating body comprised of the president and the vice presidents. The group meets weekly or as circumstances warrant. Any Hood College faculty or staff member who has a proposal or question for consideration by the senior team should first consult with the vice president in their area.
Meet the Senior Team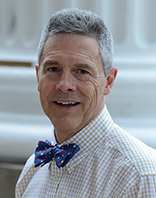 Email: brownw@hood.edu
Phone: 301-696-3400
Office: Admission House
Biography
William "Bill" Brown Jr. was named vice president for enrollment management in July 2015. Brown oversees the offices of admission and financial aid. He provides support to undergraduate retention efforts and assists in identifying and developing signature academic programs in collaboration with the academic affairs and student life offices.
Brown earned a bachelor's degree in history from Lebanon Valley College, a master's in business administration from Philadelphia University and completed the management development program at Harvard University.
Before coming to Hood, Bill served as interim vice president for enrollment management at Hartwick College in Oneonta, New York. Prior to that, he was vice president of enrollment management at Lebanon Valley College in Annville, Pennsylvania.
He has more than three decades of experience in higher education and is a member of numerous professional organizations associated with admission and financial aid.
Education
MDP, Harvard University
MBA, Jefferson (formerly Philadelphia University)
B.A., Lebanon Valley College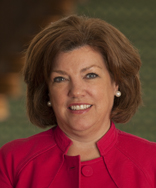 Email: gillece@hood.edu
Phone: 301-696-3700
Office: Alumnae House
Biography
Nancy Gillece leads the College's division responsible for annual and planned giving, alumni relations, major gifts to the College, and corporate and foundation relations. She serves on the president's six-member executive committee.
After graduating from Hood with a bachelor's degree in political science, she served for five years as an admission counselor and later as associate director of the College's admission office. She was appointed the director of admission in 1986 and served in that position for 10 years. From October 1996 to July 1998, she served as a major gifts officer for the College.
After serving in fundraising and as executive assistant to the president and secretary of the corporation at Mount St. Mary's between 2000 and 2004, Nancy returned to Hood as its sole major gifts officer. 
Nancy is a member of Rotary Club of Frederick, and serves on the board of directors for Advocates for Homeless Families and Catholic Charities of Frederick, Villa Maria Continuum. She is a member of the National Committee on Planned Giving/Chesapeake Planned Giving Council; and the Maryland Women's Network Steering Committee. She was a member of the inaugural class of the Chamber of Commerce Leadership Frederick County in 1986.
Education
B.A. Hood College
M.B.A., Mount St. Mary's University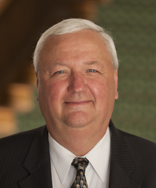 Email: mann@hood.edu
Phone: 301-696-3611
Office: Alumnae Hall, Room 103
Biography
Charles "Chuck" Mann oversees the College's financial resources and is responsible for fiscal planning, financial record keeping and reporting, and investment strategy and management. In addition, he provides leadership to facilities, human resources, information technology and auxiliary services to include the Bookstore and food services. Chuck is also an adjunct instructor in The George B. Delaplaine Jr. School of Business where he teaches Principles of Macroeconomics.
Prior to coming to Hood, Chuck served as the chief financial officer and treasurer at the University of Saint Joseph in West Hartford, Connecticut. He has also held management positions at The Catholic University of America and Gallaudet University. Overall, he has more than 35 years of higher education experience in financial management and planning.
He earned a bachelor of business administration degree from Texas Christian University, with a major in finance.
Education
BBA., Texas Christian University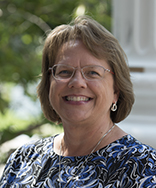 Email: ricker@hood.edu
Phone: 301-696-3623
Office: Alumnae Hall, Room 104
Biography
Debbie Ricker, a lifelong academic and biology professor, became Hood's vice president of academic affairs and provost on July 1, 2016.
A native of Mars Hill, N.C., Ricker is coming to Hood from York College of Pennsylvania where she is currently the dean of academic services. In that capacity, she oversees academic advising, career development, professional excellence, disability support services, study abroad and global education and community education. She serves as an advocate for more than 200 faculty advisers and supervises 20 staff members.
Ricker began her administrative experience at York in 1996 as a coordinator of the secondary education program in biology. She has served in that capacity until 2002 when she became chair of the department of biological sciences, leading more than 300 students, 15 faculty members and two staff members. In 2008, she took the role of associate dean of academic affairs where she stayed until she accepted her current role in 2010.
She helped lead the design and deployment of York's new general education program called "Generation Next." The curriculum is focused on closer coordination of courses, vertical integration of core competencies within each major and systematic, ongoing assessment of student learning outcomes endorsed by the campus community. The curriculum includes a cohesive first-year seminar, foundational courses, disciplinary perspectives and constellation components, as well as co-curricular learning opportunities, many of which are administered through the division of academic services. 
Along with her administrative positions, Ricker was an assistant professor from 1995 to 2000. She was promoted with tenure to associate professor in 2000, and she has been a professor of biological science since 2010.
Ricker earned her doctorate in reproductive biology from The Johns Hopkins University. She earned her master's degree in biological science from East Tennessee State University and her bachelor's degree in biological science from Mars Hill University in North Carolina. She also completed the Harvard University Institute for Educational Management program.
Education
Ph.D., The Johns Hopkins University
M.S., East Tennessee State University
B.S., Mars Hill University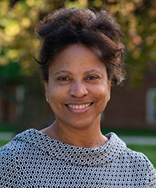 Email: simpson@hood.edu
Phone: 301-696-3573
Office: Alumnae Hall, Room 203
Biography
Simpson has served as a member of the student affairs senior leadership team at Washington and Lee University (W&L) since 2013, where she was responsible for developing and managing student affairs programming for seniors and third-year students; providing support to students; and serving in various roles related to student conduct hearings.
Simpson graduated from W&L with a double major in political science and French; and received her Juris Doctor from the University of Tennessee, College of Law. She worked for the U.S. Department of Justice for 15 years as a federal prosecutor in the Western District of Justice, Eastern Division; a senior trial attorney in the Civil Rights Division; and an attorney adviser in the DOJ's Office of Legislative Affairs.
At W&L, Simpson has experience with multiple planning committees and working groups to address campus climate issues facing underrepresented members of the community; to develop training modules on diversity and inclusion; and to create a culture of holistic wellness within the community. She has been an adviser to the Student Association for Black Unity and the University's yearbook and has taught a course on civil rights.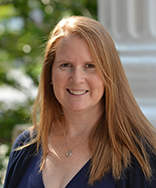 Email: ward@hood.edu
Phone: 301-696-3803
Office: Alumnae Hall, Room 209
Biography
Laurie Ward was named executive director of marketing and communications in February 2017; in January 2019, she became the vice president for marketing and communications.
She oversees the team responsible for strategic marketing, media relations, publications, social media and the web.
Before coming to Hood, Laurie served as the chief marketing and communications officer at Delaware Valley University and the director of client marketing services at Ithaca College. Prior to her higher education experience, she was the public relations director at the Babe Ruth Birthplace and Museum in Baltimore. At all three institutions, she was responsible for a rebrand and the roll out of a new logo.
Education
B.A., St. John Fisher College
Email: wise@hood.edu
Phone: 301-696-3855
Office: Alumnae Hall, Room 103
Are you ready to say Hello?
Choose a Pathway
Information will vary based on program level. Select a path to find the information you're looking for!