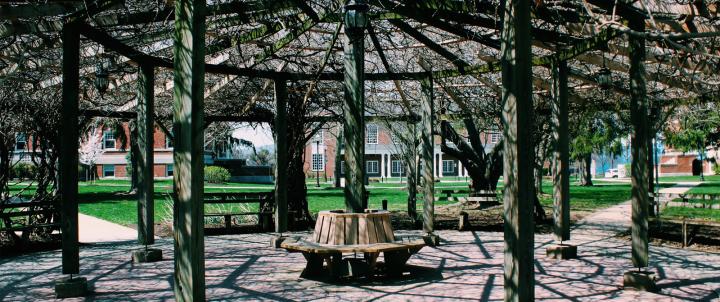 The Alumni Association, headed by the Alumni Executive Board, is made up of more than 20,000 College alumni, residing across the nation and in more than 50 foreign countries.
2020-21 Alumni Executive Board
Elizabeth Thompson '08, President
Events Coordinator, The Lab School of Washington
Leah Giambarresi MacDonald '03, M.S.'10, C'05, Career Services Co-Chair
IND Manager, Leidos Biomedical Research, Inc.
​​​​​​​Julie Murray McCaffery '79
Community Volunteer
Joy Miller Beveridge '82, Civic Engagement Chair
Clinical Project Manager III, Clinical Monitoring Research Program, Leidos Biomedical Research, Inc.
Victoria Idoni '06, Ring Scholarship Chair
Marketing Operations Manager, Management Concepts
2020-21 Members 
Shannon Shifflett Aleshire '93
Chief Executive Officer, Mental Health Association of Frederick County
Caitlin M. Ainge '14
Field Representative, U.S. Representative David Trone
Jacki Resop Amato '95
Office Manager, Rocchi Construction, Inc.
Stacey M. Axler '14
Social Media and Website Coordinator, Grady Management, Inc. 
Nikki Swartzlander Bamonti '00 
Executive Assistant, City of Frederick 
Cheryl Banks '06, MBA'14
Assistant Director of Transfer Admission, Hood College 
Caity Battey '15
Program Assistant, McCain Institute of International Leadership

Nicole A. Beller '12

Ashley Rose Bennett '14
National Court Appointed Special Advocates for Children

Victoria E. Benson '04

Carla Means Clarke '08
Associate Attorney, Solomon & Brown, P.A.
Stacey Collins '89
Vice President, Client and Community Relations, PNC Bank

Barbara Puig Cook '91

Trish Crowell '04, M.S.'08
Biology Teacher at Tuscarora High School, Frederick County Public Schools

Angela M. Corio '86

Melinda Cohen Donegan '93
Senior Account Manager, Manning Media, Inc.

Laurie Drysdale '80

Darnell W. Edmonds '07

Elaheh F.S. Eghbal '13 
Customer Success Specialist; Zerion Software, iFormBuilder.com
Ana Windsor Filipovic '16
Digital Marketing Specialist, TalentCMO
Whitney Furr Goliwas '13
Senior Service Associate, M&T Bank
Elizabeth "Biz" Gorman Gomer '02, M.A.'08, C'07
Senior Associate Director of Admission, Hood College
Derrick D. Harrigan '07
Urban Services Specialist, Bethesda-Chevy Chase Regional Services Center

Emily L. Kahn '05




Director, Prospect Management & Analytics, Drexel University

Anna Maripuu '86
Research Officer for Asia and Pacific Department, International Monetary Fund
Melanie Muscar '04, M.B.A. '07
Supervisory Contracting Officer, Naval Medical Logistics Command, Lieutenant, U.S. Navy Reserves (Health Care Administrator/Medical Planner)
Patrick O'Brien '17
Enrollment Counselor, Drexel University
Jamie L. Shopland '12
Project Manager, Data Management Services, Inc.
Catherine Traini '16
Security Consultant, Federal Data Systems 
Lisa Wells '09
Senior Marketing Manager, Buzz Marketing Group
Phillip Yerby '11
Senior Account Executive, Weber Shandwick
Chelsea Young '14
Marketing and Business Development Coordinator, Development Facilitators
Are you ready to say Hello?
Choose a Pathway
Information will vary based on program level. Select a path to find the information you're looking for!