November 29, 2022 - Giving Tuesday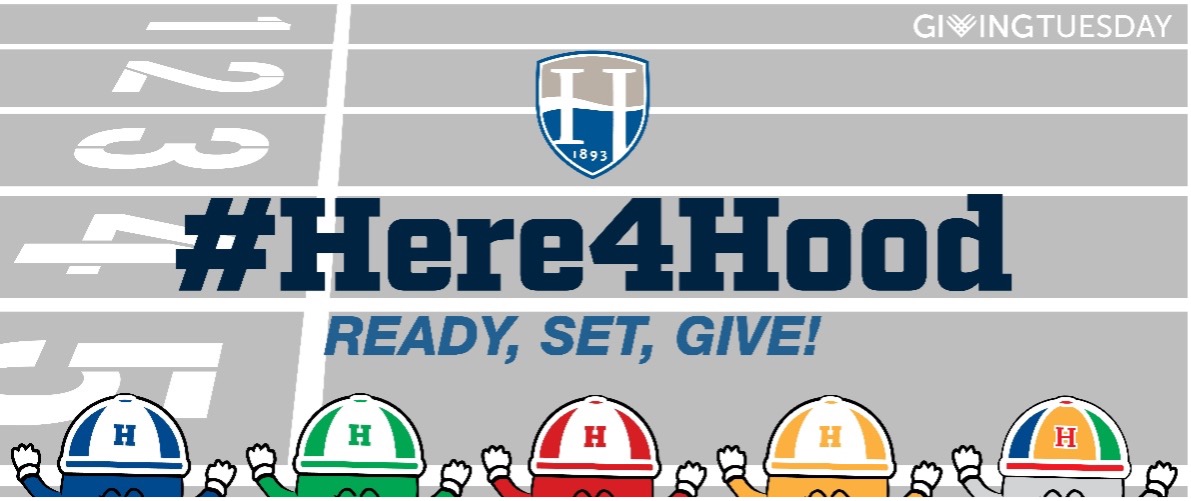 Annual giving to the Hood Fund is a vital source of financial support for the College. These funds provide for the areas of greatest need such as scholarships for students, academic resources for faculty and staff, support of our growing athletics programs, and of course, keeping Hood a safe, secure, and beautiful campus.
Last year, over 250 Hood alumni, students, faculty, and staff donated to our #GivingTuesday event. This year we need to reach 300 donors to unlock over $100,000! Can we count on your support again this year? 
GIFTS OF ALL SIZES ARE IMPORTANT. 
15 donors unlock a $500 gift from Caroline Jeranek '21 & Kate Lacy
25 donors unlock a $1,000 gift from The Hood College Senior Class '23
30 donors unlock a $1,500 gift from Laurie A. Drysdale '80
35 donors from Hood College Faculty and Staff unlock a $2,000 gift from Nikki Swartzlander Bamonti '00 & Krista A. Schaffert '04  
50 donors unlock a $2,500 gift from Amy White Morgan '77
75 donors unlock a $2,500 gift from Jewel K. Smith '96, Chair, Board of Associates
100 donors unlock a $3,000 gift from Cynthia Liebig Allen '71
125 donors unlock a $4,500 gift from Angela & Bruce Almquist P'24
150 donors unlock a $5,000 gift from Marcy Goldberg Taylor '81, MBA'00
175 donors unlock a $5,000 gift from M. Beth Costello Hobby '67
200 donors unlock a $5,000 gift from Joy Miller Beveridge '82
225 donors unlock a $10,000 gift from Diane Campbell '69
250 donors unlock a $20,000 gift from an Anonymous Donor
275 donors unlock a $25,000 gift from Julane Anderson P'07 & Arthur O. Anderson P'07, Trustee
300 donors unlock a $50,000 gift from Hood College's Senior Team
Are you ready to say Hello?
Choose a Pathway
Information will vary based on program level. Select a path to find the information you're looking for!