Published Fiction Writers to Give Reading on Campus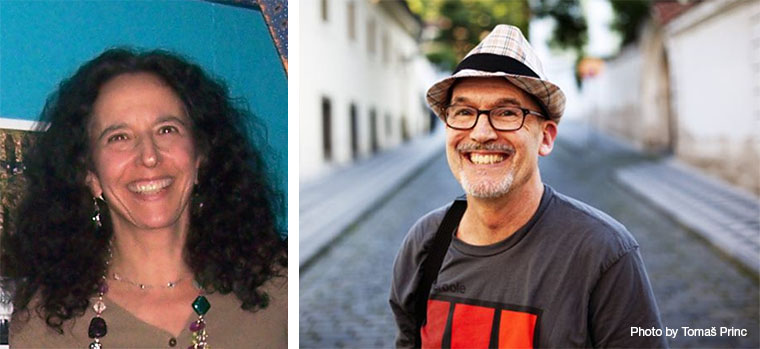 FREDERICK, Maryland—Hood College will host a reading of fiction by writers Amy Gottfried and Robert Eversz on April 9 at 5:30 p.m. on the Beneficial-Hodson Library Reading Porch.
Gottfried, Ph.D., is a professor of American literature and creative writing at Hood College. She has published short fiction in Glimmer Train; Blunderbuss; The Adirondack Review; Passager; and Brain, Teen. She's currently revising her second novel, "The Hollow Road," and completing a third, "After the Viper's Lounge."
Eversz is the author of six novels that have been translated into 15 languages. He earned a Master of Fine Arts from the UCLA School of Theater, Film, and Television and continues to study and teach film in addition to writing fiction and nonfiction. He has published several award-winning novels including "Shooting Elvis," named best crime novel of the year in Oslo's leading daily paper, Aftenposten; and "Killing Paparazzi," which was named among the best books of 2002 by the Washington Post Book World.
This event is free and open to the public. For more information, contact Aaron Angello at 301-696-3211 or angello@hood.edu.
Media Contact
Events
Speaker
English & Communication Arts
Faculty