Third Annual Green Neighbor Festival Slated for May 4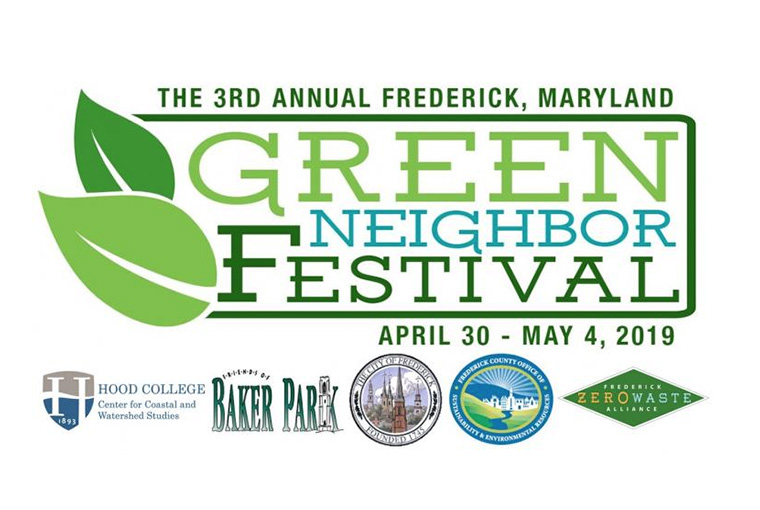 FREDERICK, Maryland—The Third Annual Green Neighbor Festival will be held at Culler Lake, Baker Park in Frederick, Maryland on May 4 from 10 a.m. to 4 p.m. to promote sustainable living practices and businesses in Frederick County.
This outdoor festival will include dozens of "green" vendors, food trucks, acoustical musical performers and many family-friendly activities.
A Sustainability Bike Ride will begin just before the festival, at 9 a.m. Riders should bring their own bike and helmet. They will tour other "green neighbors" in the local area and learn about sustainable practices for potential use at home.
During the festival, kids and adults alike will enjoy the Bird and Wildlife display offered by the Scales and Tales Maryland Department of Natural Resources. Also, several alternative fuel vehicles will be on display for attendees to learn the benefits of switching away from gas-powered cars. Trees seedlings, specially selected for small city lots, will be offered by donation from the Frederick County Forestry Board. In addition, donations will support sending two students to Natural Resources Career Camp.
Attendees are encouraged to bring hard-to-recycle items to the festival for collection by select vendors. A list of special items such as mascara wands, sneakers and small solar lights is available on the festival website at hood.edu/green-neighbor-festival. The Department of Heath will be collecting needles and other sharp objects for proper disposal.
The Green Neighbor Festival Committee consists of the Hood College Center for Coastal and Watershed Studies, Friends of Baker Park, the City of Frederick, the Frederick County Office of Sustainability and Environmental Resources, and the Frederick Zero Waste Alliance.
Sponsors for the event include Shockley Honda, F.A.M.E., MOM's Organic Market, Key City Compost, Bartlett Tree Experts, Bar-T, The Bicycle Escape, Common Market Co-Op and the Chesapeake Bay Trust.
For more information, visit hood.edu/green-neighbor-festival or contact Susan Simonson at simonson@hood.edu.
Media Contact
Tommy Riggs
Assistant Director of Marketing and Communications
Events
Center for Coastal and Watershed Studies
Community Partnerships