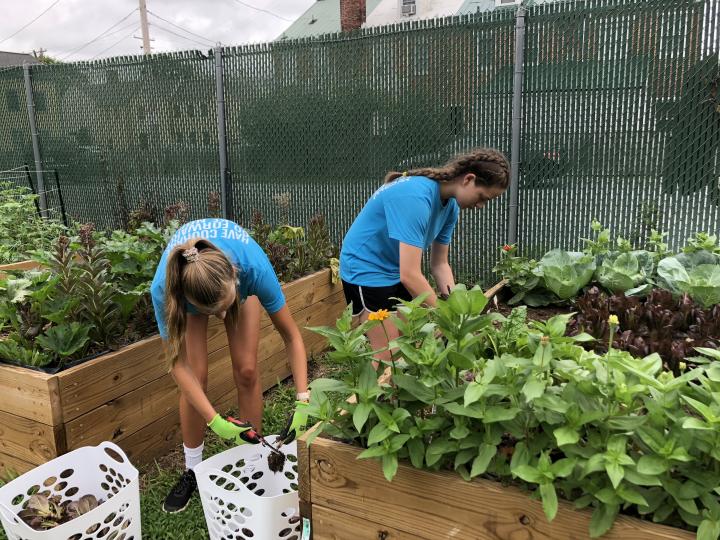 The Religious Coalition for Emergency Human Needs, which operates an emergency shelter / family shelter and offers homelessness prevention services, has partnered with us to transform some of their unused green space into a garden for its clients. With the help of Aramark Building Communities and the coastal studies students, we constructed two pilot vegetable rain garden beds in September, 2017. Funds from the Chesapeake Bay Trust, the EPA Region III and the Rotary Club of Carroll Creek funded construction of an additional 10 garden beds in 2018. In 2019, the site began keeping bees.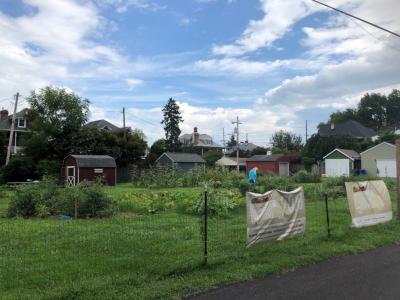 Hood College / Frederick Health Hospital Resource Garden
In 2017, Hood College and Frederick Memorial Hospital joined together to convert an unused lot between the two properties into an urban garden, growing produce for Frederick residents who most need it. The inaugural season was very successful, growing more than 1,000 lb of produce with the help of more than 60 volunteers. In 2018, this garden joined the Frederick Food Security Network and received support throughout the growing season as well as the addition of 2 Vegetable Rain Garden beds. In 2019, the garden will also expand to include a hoop house for year-round growing and a produce washing and distribution station.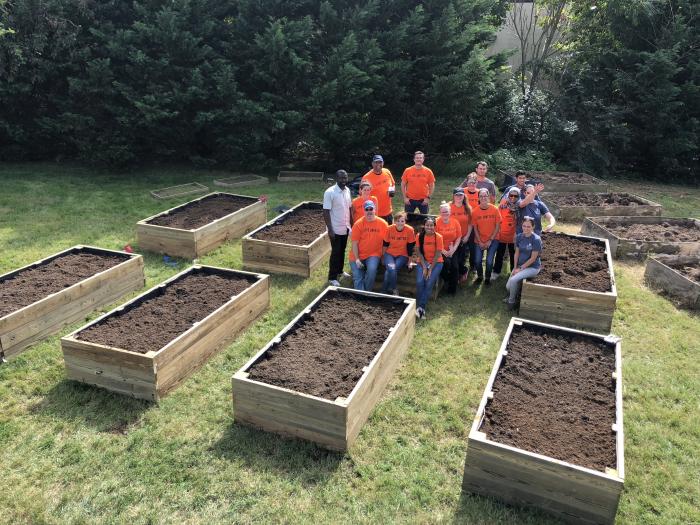 In 2018, we helped build eight traditional raised beds at the Islamic Society of Frederick and three Vegetable Rain Gardens were added in spring 2019. Volunteers at the Islamic Society will assist children in gardening, and produce will be distributed through their food pantry as well as through our other distribution partners.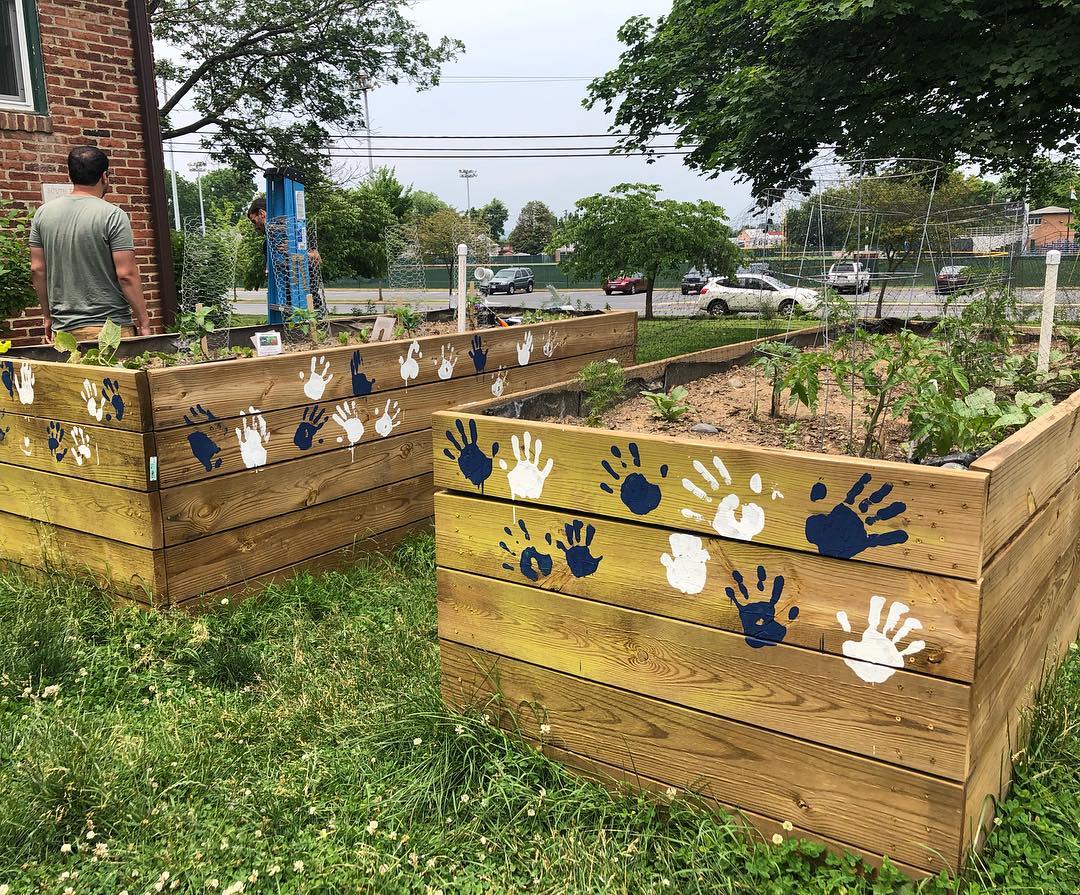 In 2018, we helped build two Vegetable Rain Gardens at the Boys and Girls Club. Starting in spring 2019, children who are part of the BGC after-school and summer programs will participate in planting and maintaining the gardens and will be able to take the produce home with them.

The FNP garden has been operating for about a decade at 351 Ballenger Creek Dr. It has grown tremendously under its garden coordinator and Master Gardener, David Muns. It currently has 135 plots, with 100 of them being rented to local families and the other 35 functioning as community plots, with produce being distributed through the FFSN. There are also extensive pollinator plots and colonies of bees. David is happy to host tours of the garden. Contact him at fnpcommunitygarden12@gmail.com.
Are you ready to say Hello?
Choose a Pathway
Information will vary based on program level. Select a path to find the information you're looking for!