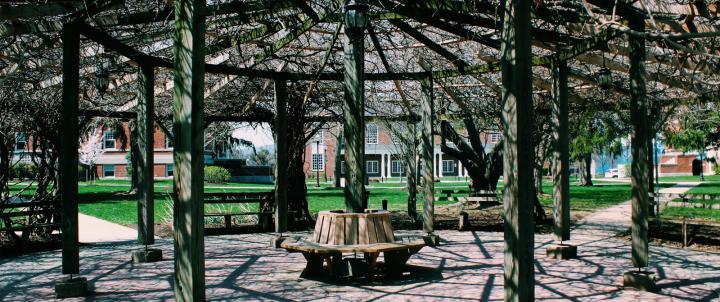 About this Program
The social worker strives to address human problems. Social work is professional work with individuals, couples, families, groups, organizations or communities to enhance their social functioning, resolve problems and to create conditions conducive to those goals. Social workers also address institutional, governmental, and organizational policies, laws, and regulations in an effort to create services that are responsive to the needs of vulnerable people and populations.
Program Overview
The mission of the Hood College Social Work Program is to prepare students for competency at an entry-level of professional practice in social work to promote the well-being and quality of life for diverse individuals, families, groups, organizations and communities, both locally and globally, with particular appreciation for the distinct strengths and differences of each client system. To this end, the program is committed to the provision of a generalist education focused on experiential learning, grounded in a strong liberal arts foundation, and integrated with the knowledge, evidence-based methods, skills, values and ethics of the social work profession based on a holistic, person-in environment perspective and committed to universal human rights and social justice.

The social work field experience prepares students for practice with diverse client groups across the life span. Because of the growing number of older adults who will need social services in the 21st century, Hood College social work students graduate with basic competencies needed to practice with populations of all ages, regardless of the social work field of practice in which they plan to work.  

The social work major is based on a foundation in the liberal arts. Both the classroom and the field components of the program are designed to prepare the student for entry-level generalist social work practice and graduate study in social work.
2021 Assessment of Learning Outcomes
Student Handbook and Field Manual (2021-2022)
The Social Work Minor
The social work minor offers students in related majors (such as sociology, psychology, law and society and education) an introduction to the methods and theory of social work practice. It enhances students' understanding of human behavior and social policy, and teaches intervention strategies designed to enhance functioning of individuals, families, groups and communities.
Department Offering
Are you ready to say Hello?
Choose a Pathway
Information will vary based on program level. Select a path to find the information you're looking for!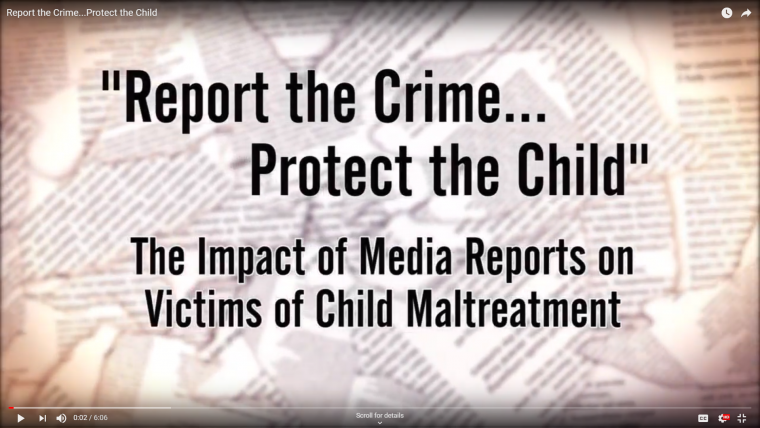 Community Project: Report the Crime... Protect the Child
Every social work senior has the opportunity to do a community project to impact change in their field placement or the community. Kellianne Dubbin '16 created this video for her project with the Child Advocacy Center.
From our alumni
"The program helped me develop personal growth. I feel more self-aware and confident in the way that I present myself personally and professionally."
--Caroline Kinna '17
All Faculty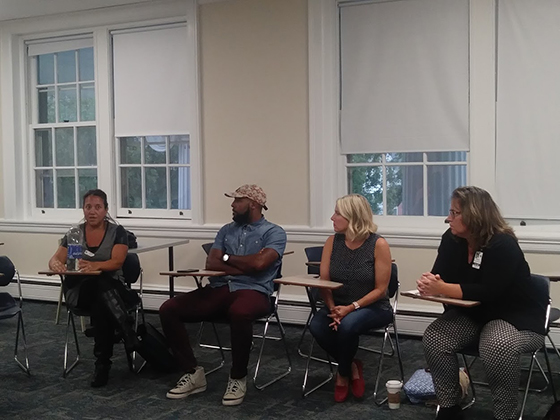 Arthur Claybon '08 and Jasmine Shortridge '03
Alumni
When people think of the work that social workers do, they often think of one-on-one interactions with one person. However, social workers are trained to work with populations of many sizes.
Academics
Social Sciences & Humanities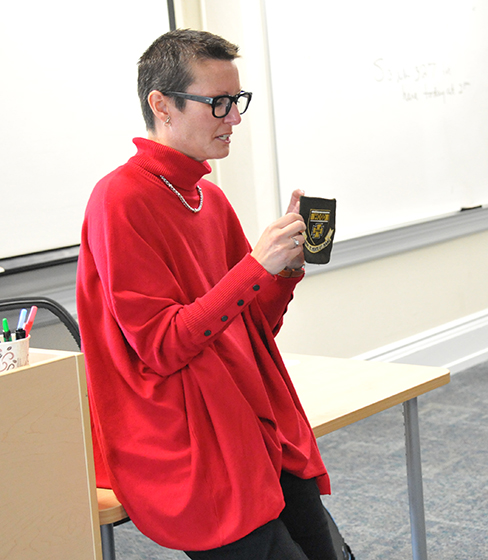 GW faculty member speaks to social work class