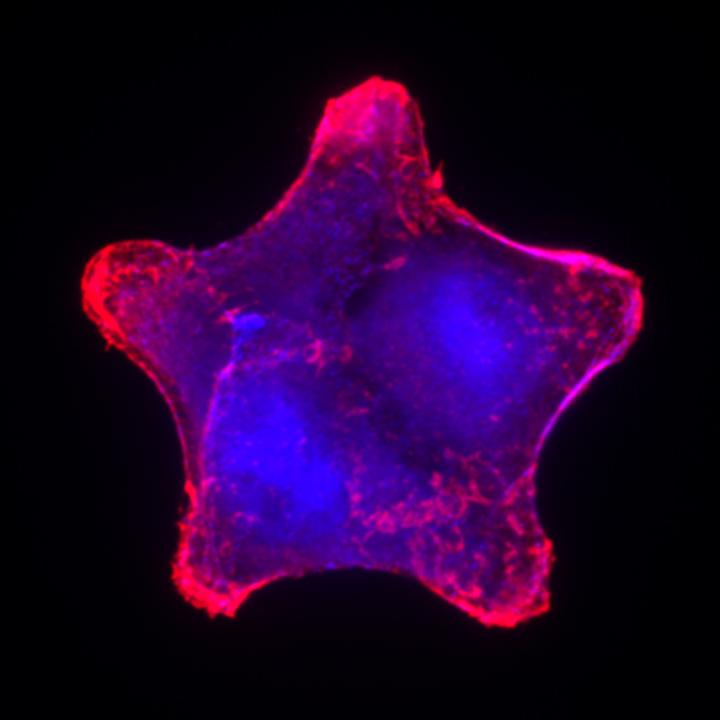 Welcome Reception & Keynote
5:30-7 p.m.
Reception
7-7:15 p.m.

 

Introductions

7:15-8:15 p.m.

 

Keynote

Keith R. Yamamoto, President of AAAS and Vice Chancellor for Science Policy and Strategy; Vice Dean for Research, School of Medicine, Professor of Cellular & Molecular Pharmacology; University of California San Francisco
Morning Session: Frontiers for AI in Cancer Research
Integrating mechanistic modeling with AI; Improving measurement and reproducibility; Standards and references; AI model improvement; AI for hypothesis Generation; Cancer Patient Digital Twin.
8:30- 9 a.m.

Networking

 

9-9:15 a.m.

 

Introduction

9:15-9:45 a.m.

 

Artificial Intelligence for Generating Real-World Evidence in Cancer Care

9:50-10:20 a.m.

 

Building Bridges for AI into Clinic Takes More Than a Hammer

10:25-10:55 a.m.

 

HPC and Machine Learning for Molecular Biology: the JDACS4C Collaboration

11-11:30 a.m.

 

AI and HPC in Cancer Analytics and Synthetic Data Generation

11:35-1 p.m.

Working Lunch: Networking, discussion and collection of questions and ideas
Afternoon Session: Bias in AI for Cancer Research
Disparities in data; disparities in models; understanding limits of applicability; addressing disparities at point of care; uncertainty quantification.
1-1:30 p.m.

 

A Holistic Approach to AI-Driven Cancer Care: Developing Fair and Reliable AI Models

1:35-2:05 p.m.

 

Risks and limitations of AI for Cancer Research: Global Perspectives from a Primary Care and Population Health Viewpoint

Michael Green, Centre for Health Services and Policy Research, Queen's University

2:10-2:40 p.m.

 

Diversity, Representativeness, and a Framework for Better Data Science

2:45-3:15 p.m.

 

Combined Panel Discussion – Future of AI in Cancer Research and Care

3:15-3:30 p.m.

Break

3:30-4:30 p.m.

 

Symposium Breakout Sessions -- Facilitated Discussions

Barriers to the use of AI in clinical care

Transitioning AI research to clinical application

Emerging frontiers for AI in cancer research and clinical care

4:30-5:15 p.m.

 

Career Horizons and Pathway -- Panel for Students and Faculty

Tina Hernandez-Boussard, Stanford University

Stephanie Harmon, National Cancer Institute

James Lillard, Morehouse School of Medicine (T.)

Amber Simpson, Queen's University

5:15-6:15 p.m.

Reception/Networking

6:15-7:30 p.m.

 

Dinner & Remarks
Morning Session –Translating AI into Cancer 
(Groundshot) Federated learning; Sharing of results; Medical Imaging; Regulatory Solutions; health information exchanges.
8-8:30 a.m.

 

Bringing Innovation to Oncology: Are we Ready for AI?

8:35-9:05 a.m.

 

UPDATE: NEW TIME

Clinical-grade Computational Pathology: Hype and Hope for Cancer Care

 

9:10-9:40 a.m.

 

Interpreter of Maladies: AI for Precision Oncology and Health Disparities

9:40-9:55 a.m.
Break
10-10:30 a.m.

 

Translational AI Applications in Prostate Cancer

10:35-11:05 a.m.

UPDATE: PRESENTING VIA ZOOM

Developing AI for Clinical Applications

11:05 a.m.-noon

 

Panel Discussion – Sustainable AI in Clinical Care

Jonathan Green, Director, Office of Human Subject Research, National Institutes of Health
Barbara Evans, University of Florida Wertheim College of Engineering
Roxanne Jensen, Division of Cancer Control and Population Sciences, National Cancer Institute

Noon-1:30 p.m.

 

Lunch & Concluding Thoughts

1:30 p.m.
Adjourn
Leonard  Freedman (FNLCR)

Eric Stahlberg (FNLCR)

Monica Slate (FNLCR)

Deborah Ricker (Hood College)

Laurie Ward (Hood College)

Britton Muir (Hood College)
Jonas Almeida (NCI)  
Peter Choyke (NCI)  
Ethan Dmitrovsky (FNLCR)                                                                  
Leonard Freedman (FNLCR)   
Marti Head (Amgen)                                                                  
Warren Kibbe (Duke University)
Daniel Rubin (Stanford University)
Amber Simpson (Queen's University)
Eric Stahlberg (FNLCR)                                                                           
Kristin Swanson (Mayo Clinic)
Are you ready to say Hello?
Choose a Pathway
Information will vary based on program level. Select a path to find the information you're looking for!