Doctoral Alumna Focus | Michele Baisey, DOL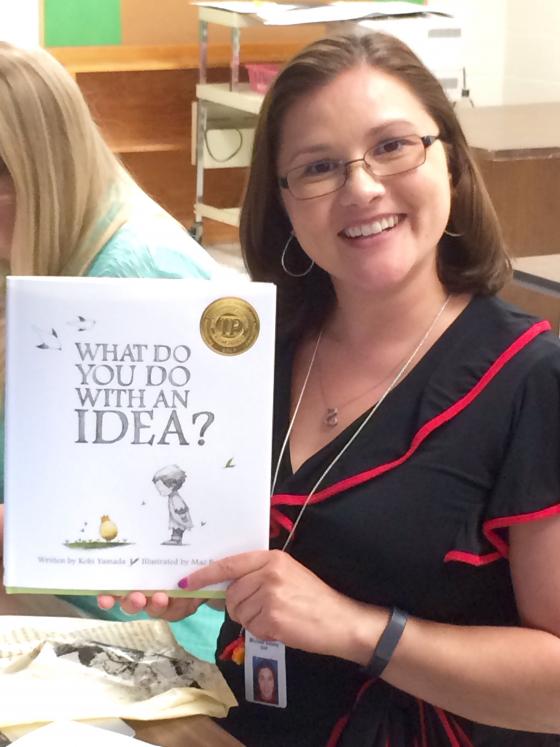 Hood alumna, Dr. Michele Baisey, earned her doctorate in Organizational Leadership (DOL) in May 2019. Michele also earned her B.A. in Early Childhood Education, M.S. in Curriculum and Instruction, and Educational Leadership Certification from Hood College.
Michele Baisey, DOL
Graduation Year
Program
Organizational Leadership (DOL)
Department
The George B. Delaplaine Jr. School of Business
Education
"I believe my opportunities to present at local, state and national levels have come as a result of being a scholar practitioner from Hood College."
Please tell us about your educational and career background.
I am a native of Frederick County and a product of Frederick County Public Schools.  Growing up in Walkersville, I completed elementary, middle and high school there.  I earned my B.A. in Early Childhood Education, M.S. in Curriculum and Instruction, Educational Leadership Certification and most recently a Doctorate in Organizational Leadership all from Hood College.  I am deeply proud of the community where I live, work, study and have chosen to raise a family.
 
I have been serving Frederick County Public Schools for twenty-three years.  Currently, I am the proud principal of Thurmont Primary School where we show our "Courage of a Cougar" in all we do.  Prior to this position, I was an assistant principal at Hillcrest Elementary School.  In addition to my school based administrative roles, I worked in the central office for seven years within both the Department of Special Education and Psychological Services, and the Department of Curriculum, Instruction and Innovation.  I also look back fondly on my time as a classroom teacher where I spent twelve years teaching kindergarten, first, and second grades.

My work as a scholar practitioner has afforded me the opportunity to present on executive functioning, social-emotional learning, social foundations for early learning, trauma informed instruction, adverse childhood experiences, and mathematics in early childhood education.  I have had the privilege of speaking to groups of early childhood educators, child care professionals and early childhood supervisors at the local, state and national levels.

One of the most rewarding experiences of my professional career is making connections with others who share my passion and positively impacting the larger educational community.
 
You're a Triple Blazer, having earned your bachelors, masters, and now doctorate from Hood. What made you originally choose Hood College Graduate School and then again for the doctoral degrees?
As a young girl growing up in nearby Walkersville, I remember driving through Frederick and being awestruck by the Hood campus.  It seemed so very special that such a beautiful place was so close to where I lived.  I had dreamt of going to Hood for as long as I could remember. 
Twenty-two years ago, I walked across the Hood College stage graduating with my Bachelor of Arts degree.  I was a young single mother who also happened to be one of the first in my family to graduate from college.  I immediately realized the significance of this event not only for myself but for my entire family.
As I took pictures that afternoon with family and friends, I stopped to take in what Hood College is, and had become, to me.  It is a place which inspires, encourages, motivates and nurtures students not only to be their best but to see potential in themselves which they may not have known was there.  Walking off the campus, I told my family I couldn't wait for the day Hood College had a doctoral program because I knew at that very moment I would be returning as I continued my educational career.  That feeling is something which has stayed with me every day since.

After completing my undergraduate studies at Hood, there was no other place to even consider when it became time to complete a master's program or my educational leadership certification.  The camaraderie of students and staff was one of the most important aspects of the Hood experience.
Feeling connected to others who shared my passion for learning and leading made Hood the obvious, and only choice, yet again, when planning to complete a doctoral program of study.  When the announcement was made that Hood was offering the doctoral program, I immediately began filling out the application materials in hopes of being welcomed into the inaugural cohort.  It was as if a dream was unfolding right in front of my eyes!

Once I was accepted into the doctoral program, there were many aspects of the experience which made it exactly the right place for me to earn my terminal degree.  First, the individualized and personalized nature of Hood's class structure that I had become accustomed to, and successful in, continued.  Second, the Saturday in-person class schedule made it more feasible to fit my studies into an already hectic work week schedule.
Finally, the cohort experience allowed me to develop connections and relationships with a group of people who would become cheerleaders, confidantes, comrades, and trusted colleagues.  These aspects of the Hood doctoral experience set it apart from other nearby programs and allowed me to not only begin, but more importantly finish, my dissertation.
 
How have your Hood College graduate degrees helped further your career and/or your life?
Tell us about your dissertation work.
My dissertation, "The Impact of Participation in an Elementary Behavior Support Program on Student's Prosocial Behavior, School Functioning and Academic Performance", focuses on the complexities facing administrators and school staff in supporting children with social-emotional and behavioral challenges.  It highlights the impacts of trauma, adverse childhood experiences, and other environmental factors on a child's developing social, emotional and behavioral skills.
My research explores how children lacking these skills are not able to successfully access their educational program and often display aggressive, disruptive, antisocial and maladaptive behaviors.  It details the legislative changes to disciplinary procedures in early childhood programs, including prohibiting suspensions, and the ways administrators and school staff are seeking approaches to address behavioral challenges which interfere with learning of all students.
My dissertation suggests one approach to providing social-emotional and behavioral support is through intensive individualized interventions which teach children the skills they are lacking so they can successfully function in a school environment.  I presented content from the literature review prior to conducting research, analyzing data and defending the dissertation at the Western Maryland Early Childhood Conference in 2018 in my session, "Adverse Childhood Experiences and Trauma-Informed Teaching Practices."
What did you enjoy about Hood College? Do you have a favorite memory?
One of my most recent favorite memories was the doctoral program cohort members making trips to the refractory on Saturday afternoons for lunch.  Walking through campus together, reflecting on our morning session, preparing for our afternoon and sharing a meal together are some of the simple things that makes Hood extra special.  Other favorite memories are not a specific moment in time but instead the traditions and experiences which embody the Hood college experience.

What Do You Do with an Idea by Kobi Yamada was a key source of inspiration in following my dreams to pursue a doctoral degree and also in creating a program to provide intensive individualized intervention supports for students exhibiting social-emotional and behavioral challenges. A copy of the book was given to each of my doctoral committee members to commemorate their role in nurturing my idea. Presenting these books to my committee members is memory that I will always cherish.
What are your interests outside of work and education? 
Outside of work, and my life as a Hood alumna and scholar practitioner, I am well known for my love of baseball.
My son, Troy, and I have held had Orioles Sunday season tickets where we enjoyed spending weekends from April through September at Camden Yards in Baltimore.  Troy has grown to love baseball as much as I do and was part of Challenger Little League where he had an opportunity to play on the south lawn of the White House and at the Little League World Series!
When we aren't watching baseball, I enjoy reading and spending time with friends and family.  Whether swimming or visiting the beach, I enjoy soaking up the summer sun.
Inspired by Michele's story to #GOFURTHER  in your educational & career pursuits? Learn more about Hood College's Doctorate of Organizational Leadership by clicking here.
Are you ready to say Hello?
Choose a Pathway
Information will vary based on program level. Select a path to find the information you're looking for!