Hood Launches New Graduate Online Programs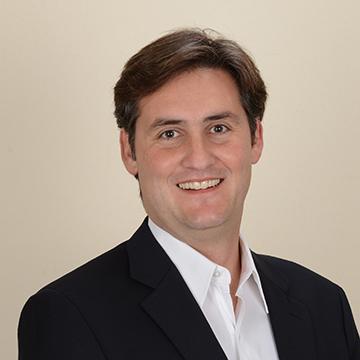 George Dimitoglou, D.Sc., Department of Computer Science and Information Technology, Discusses New Online Programs in Cybersecurity & Information Technology.
George Dimitoglou, D.Sc.
Program
Cybersecurity (M.S., Certificate)
Information Technology (M.S.)
Department
Computer Science & Information Technology
Can you give me a quick bio including your educational background? 
I am an associate professor of computer science in the Department of Computer Science & Information Technology at Hood College where I also direct the graduate Cybersecurity program.
I teach courses in Information Security and Software Engineering. I am also the Director of Hood's Center of Cybersecurity & Information Assurance, a new hub for students and faculty interested in all things related to cybersecurity.
My latest research interests have been focused in the areas of information security and secure software engineering.
Can you tell us about the new online graduate programs in information technology and cybersecurity?
We are very excited to be bringing our on-campus programs also online. Both our cybersecurity and information technology programs have been very successful, not only in attracting students but also helping them advance their careers by leaps and bounds. At the same time, there has been a growing interest in having the option to complete our programs online.
This coming semester we will be offering a number of fully online sections of foundation and required courses in both cybersecurity and information technology.
What courses will be taught in these new online programs?
There will be a great variety, ranging from Contemporary Issues in Information Technology and Python Programming to Information Security and Telecommunications and Networking. The courses will be identical in terms of content and material to our on-campus classes but they will be delivered asynchronously, so students can logon online and follow the class at their own time.
The College has invested in campus technology that provides students several methods to communicate, ask questions, interact and collaborate with faculty using video, online whiteboards, and other tools, making our online classes feel almost identical to the classroom experience.
Any other relevant or interesting information that you would like to share?
Yes! Hood College has a 125-year history of high-quality on-campus teaching, so we are taking this teaching tradition very seriously. We are committed to ensuring that we maintain Hood's high-quality teaching standards also online. This includes the very careful instructional design of our courses for effective online delivery, on-going quality assurance and most importantly, small classes!
Ready to #GOFURTHER in your career? Learn more about Hood College graduate degrees in information technology and cybersecurity by clicking here.
Are you ready to say Hello?
Choose a Pathway
Information will vary based on program level. Select a path to find the information you're looking for!