Department of Nursing Receives Grant from Kahlert Foundation
$50,000 grant will provide faculty and students with updated equipment for use in live nursing simulations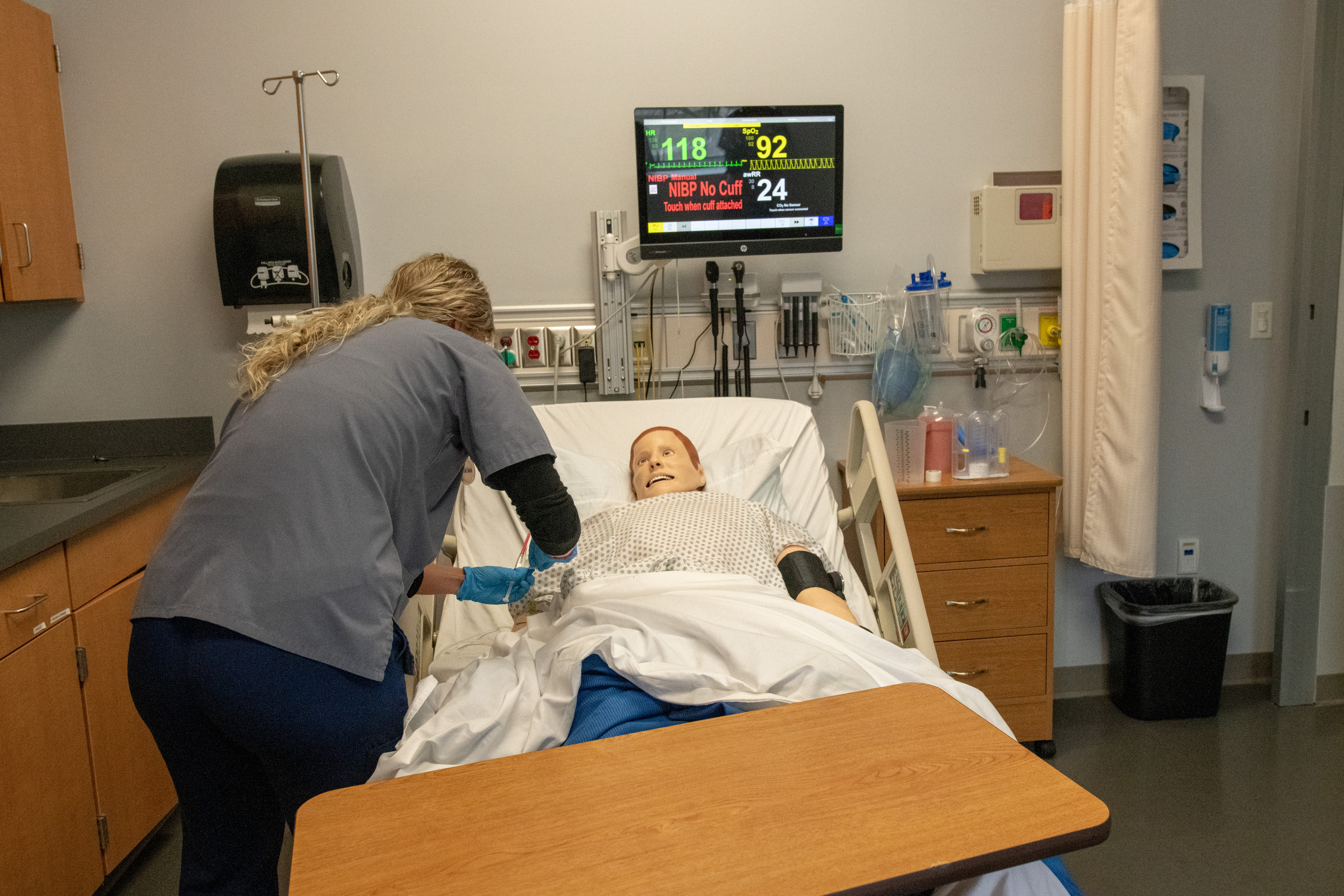 Hood College is proud to announce that the Department of Nursing has received a $50,000 grant from the Kahlert Foundation to be allocated towards updated laboratory equipment for use in various health simulations and demonstrations.
This grant follows the recent announcement of the College and Frederick Health Hospital's expanded partnership that will see the establishment of a new, dedicated nursing department location, as well as the recent establishment of the College's Ruth Whitaker Holmes '55 School of Behavioral and Health Sciences, which will house the nursing program, among others.
"The Hood College Department of Nursing was pleased to receive this generous $50,000 grant from the Kahlert Foundation," said Assistant Professor of Nursing Jennifer Cooper, DNP. "These funds allowed us to purchase a geriatric simulator with dark skin, which will help make experiences in our lab more diverse.
"The simulator will see use in many of our courses, including fundamentals, adult health, mental health and community health, as well as within our partner programs of nutrition, social work and counseling."
The new simulator, produced by Laerdal, is a full-body, high-fidelity simulator with the appearance of an older adult patient. The physical detail and clinical features cover every aspect of modern nursing curriculum for better preparedness in geriatric patient care.
"Healthcare has taken center stage over the past several years with the pandemic. The Kahlert Foundation is committed to investing in the education of our healthcare providers of the future," shared Ellen Finnerty Myers, Executive Director of the Foundation. "Building healthier communities is something the Kahlert family and board are passionate about."
Media Contact
Health Sciences
Grants and Scholarships