Graduate School Admission Café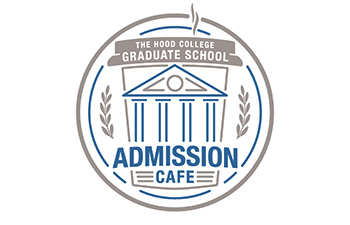 WHAT
Hood College Graduate School Admission Café
WHEN
Wednesday, July 8, 2020
12:15 to 12:55 p.m. EDT
WHERE
Online: Register at hood.edu/gradevents.
DETAILS
This free webinar will enable prospective students to learn about the Hood Graduate School and specific programs of interest—conveniently from home or work during the lunch hour!
This will be a great opportunity to engage directly with the Hood graduate admission team and current grad students, ask questions about financing options and learn about the full range of Hood's graduate programs including STEM degrees, MBA, education, counseling/thanatology, social sciences and arts/humanities. Online programs in IT and cybersecurity will also be discussed.
MORE INFO
Susie Kowalski
kowalski@hood.edu
Hood College is an independent, liberal arts college, offering more than 25 bachelor's degrees, four pre-professional programs, 19 master's degrees programs, two doctorates and 10 post-baccalaureate certificates. Located in historic Frederick, near Washington, D.C., Baltimore and the I-270 technology corridor, Hood gives students access to countless internships and research opportunities.
Media Contact