Hood College, Frederick County Government Renew Commitment to Tuition Discount Program
NeighborHOOD Partners Program offering tuition discounts up to $15,000 for County Government and their dependents set to continue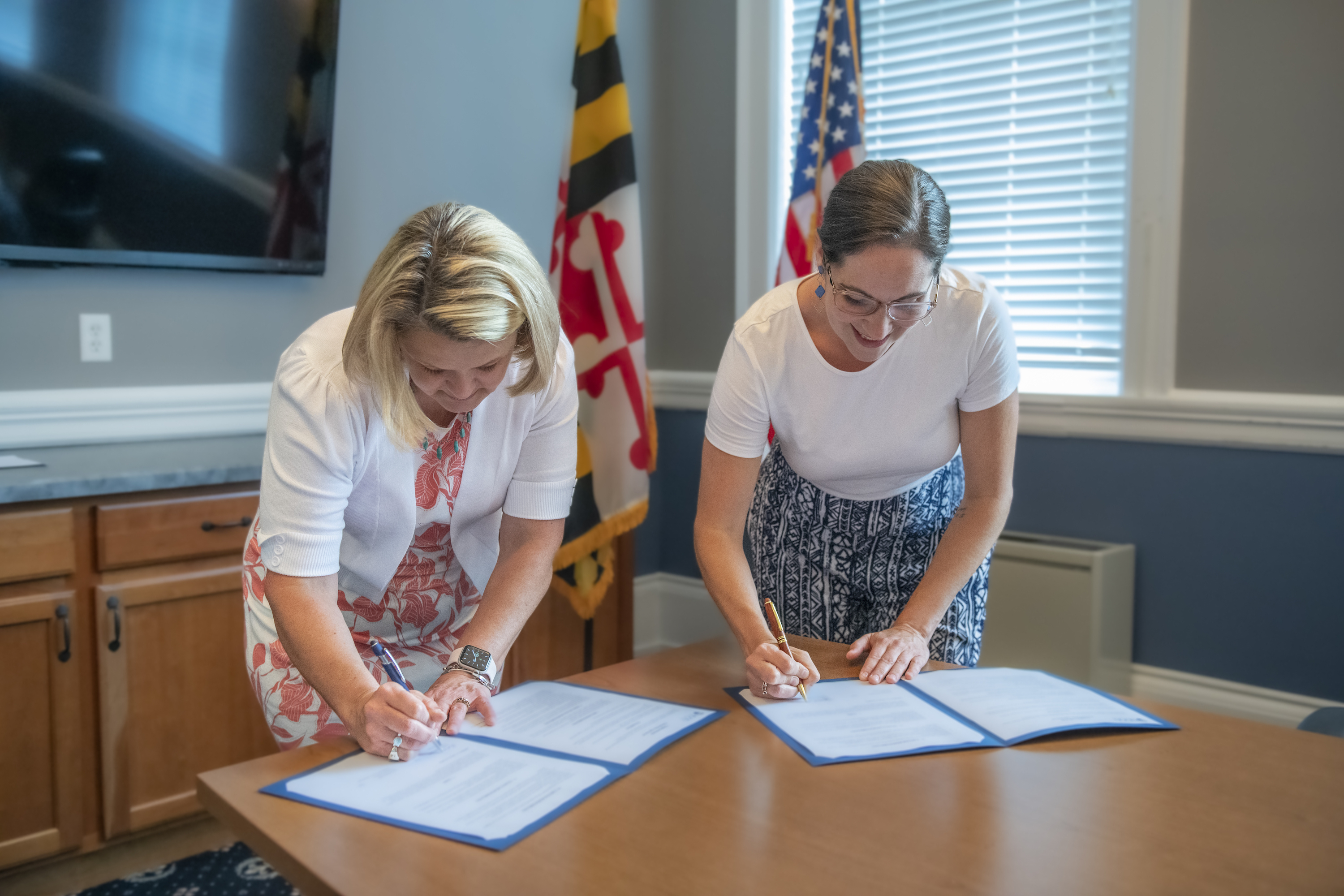 Hood College and the Frederick County Government are proud to announce a recommitment to the NeighborHOOD Partners Program, continuing to offer tuition discounts and educational opportunities for Frederick County Government employees and their spouse and qualified dependents.
The NeighborHOOD Partners Program, first established in 2019, aims to increase access to a Hood education, build a more knowledgeable and better-prepared workforce, and contribute to the intellectual capital of the Frederick community.
Qualified undergraduate students can receive up to $15,000 annually towards their tuition. Graduate students can receive up to $1,000 annually. Participating students must be enrolled for both fall and spring semesters, and undergraduates must be full-time students.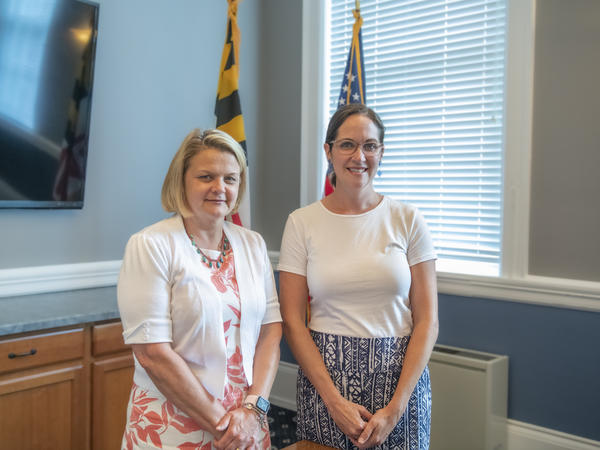 "We at Hood are proud to continue offering this valuable program to Frederick County Government employees and their families," said Andrea E. Chapdelaine, Ph.D., president of Hood College. "Partnerships such as this one are key to our mission of empowering students within our community to meet personal, professional and global challenges."
"Our Frederick County Government employees are our greatest resource," said Frederick County Executive Jessica Fitzwater, M.S.'10. "I am excited to renew our partnership with Hood College, which will provide opportunities for staff and their dependents to pursue higher education in our community."
"This partnership with Hood represents our joint investment in making Frederick County Government a place where we invest in our employees and support them reaching their full potential," Fitzwater added.
The Frederick County Government first joined the NeighborHOOD Partners Program in October 2019 under the direction of former County Executive Jan Gardner. Executive Fitzwater reaffirmed the County Government's commitment to the program, signing an updated agreement with President Chapdelaine on Wednesday, June 28.
The NeighborHOOD Partners Program currently includes six local community partners, with more than 50 students participating at the undergraduate and graduate levels. Most recently, the Frederick Chamber of Commerce joined the program in September 2021, expanding it to all businesses that are Chamber members.
Media Contact