Online Programs Launch in Cybersecurity and Information Technology
These programs provide greater access for working professionals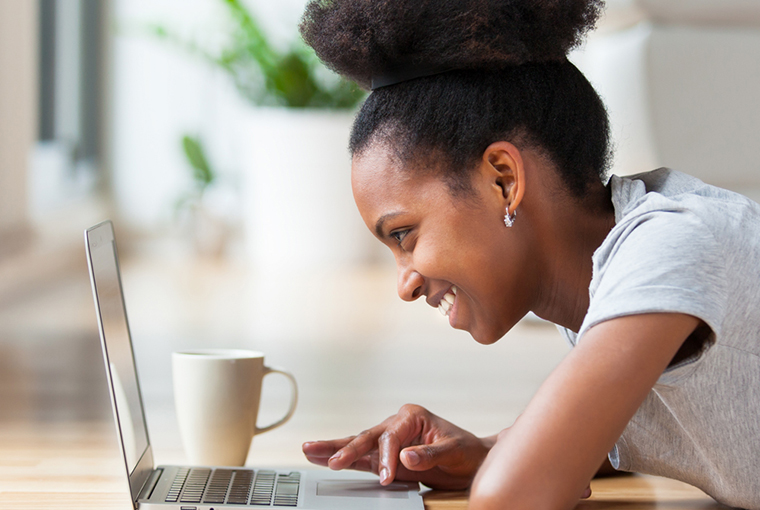 FREDERICK, Maryland—Hood College has launched online programs in cybersecurity and information technology to make these programs more accessible for working professionals.
Cybersecurity and information technology are ever-growing industries in the Maryland and Washington, D.C., region that need qualified workforces. According to statistics from the Frederick County government, jobs in information security and computer and information systems have grown 11.3 percent in the last 10 years. By 2029, that number is expected to grow by another 10 percent. In the State of Maryland, these jobs have grown nearly 50 percent in the last 10 years and are expected to grow another 15 percent by 2029.
"We are the cyber capital of the country," said Kelly Schulz, secretary of the Maryland Department of Commerce, at a breakfast meeting with Frederick County leadership in May. "The cyber pipeline in Frederick is a model for success."
Since Hood's cybersecurity master's program began in fall 2017, enrollment has increased 500 percent in spring 2019. Hood's information technology master's program, which began as computer and information sciences in 1984, has graduated 793 students. These programs, aligned with the NSA's Centers of Academic Excellence in Cyber Operations, are designed for information technology and cybersecurity professionals interested in increasing their technical competencies and students interested in changing their careers to enter these fields.
"The Hood online programs are identical to our rigorous on-campus programs, ensuring that our students get the same faculty engagement, attention and access to resources as if they were physically present," said George Dimitoglou, Ph.D., associate professor of computer science at Hood College. "We deliver an unparalleled educational experience by leveraging modern tools and technology platforms. This allows us to offer various options for communication and offer seamless student-faculty collaboration and interaction."
Despite the strengths of Hood's information technology and cybersecurity programs, one of the challenges for students is the traffic along the I-495 beltway, the I-270 corridor and Frederick's US Route 15, impeding access to Hood's campus.
"It was mission critical to convert the College's existing high-quality programs to an online offering, thereby extending the educational support in these fields throughout the state and beyond," said April Boulton, Ph.D., dean of the Graduate School at Hood. "We will use video conferencing, chat and other online messaging to engage our students remotely. Unlike other cyber and IT programs, Hood has perfected the high-touch classroom by keeping class sizes small for its 125-year history."
For more information and to apply, visit hood.edu/onlineprograms.
Media Contact
Computer Science & Information Technology Graduate Programs
Graduate School
Cyber