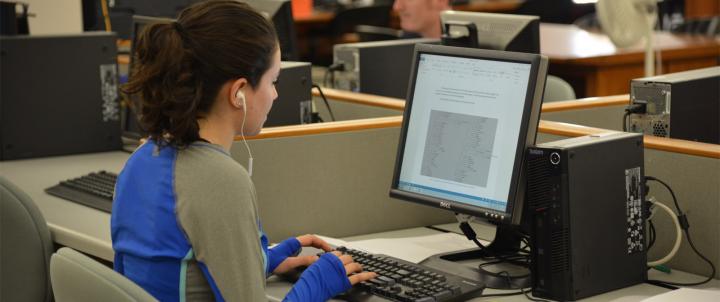 Department of Mathematics
"The instruction of children should aim gradually to combine knowing and doing. Among all sciences, mathematics seems to be the only one of a kind to satisfy this aim most completely."
-- Immanuel Kant, German philosopher
We believe in both knowing and doing. In your math classes, you will perform experiments, collect data and discover patterns. You will work with other students on group projects. Together with a lab partner, you will explore mathematics on the computer. You will read and write about mathematics. Classes are small, and students and faculty work closely together.
Mission
The Department of Mathematics provides a supportive environment in which students learn to appreciate the beauty and power of mathematics in the context of the liberal arts. Students in all courses use mathematical reasoning in both theoretical and applied settings, explore major ideas in their historical context, and learn problem solving skills and the application of appropriate technology in the solution of problems.
Students majoring in mathematics receive rigorous training in both continuous and discrete mathematics and learn to communicate mathematics effectively to both those within and outside their discipline.
Our Facilities
We designed Hood's Hodson Science and Technology Center with our teaching methods in mind. Classrooms are designed to support group work as well as more traditional lectures.
In our dedicated computer labs there is plenty of room for students to work together, and we have the latest mathematics and graphics software installed. There are seminar rooms, where we hold classes like our student-run senior seminar in the history of mathematics. And there are comfortable spaces for students to study, talk, relax or do homework.
We share this space with the computer science, biology, chemistry and physics departments, so students and faculty can collaborate on interdisciplinary projects. Students can also participate in our Summer Research Institute, working closely with faculty on individual research projects.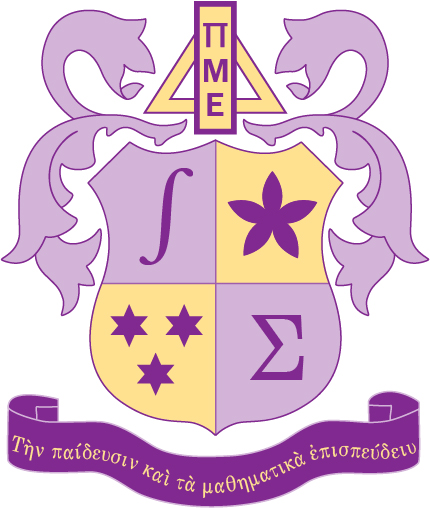 New inductees into Pi Mu Epsilon announced by the Mathematics Department
Academics
Math & Computer Sciences
Awards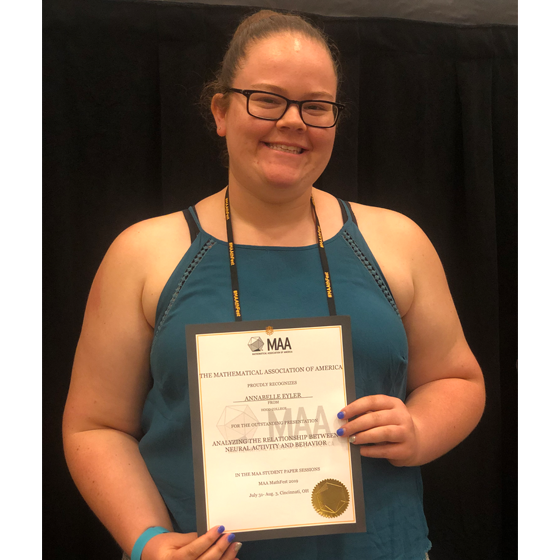 Anna Eyler
Undergraduate Student
Anna Eyler spent the summer applying mathematics to neuroscience and won an award for best presentation for her work.
Experiential Learning
Research
Math & Computer Sciences
Awards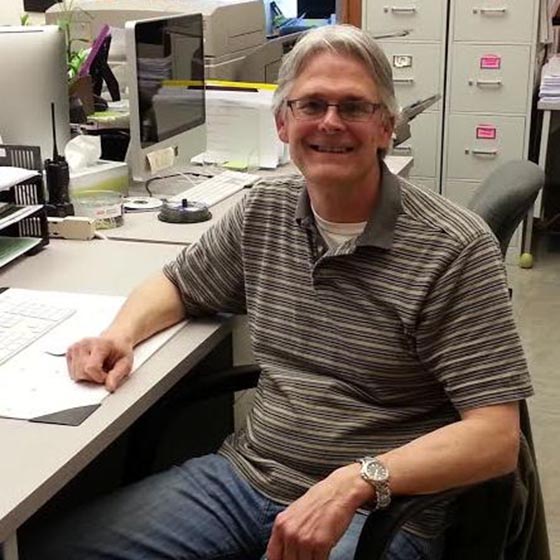 A. Blaine Dockery
Graduate Student
Graduate student A. Blaine Dockery researched the best way to teach high school math for his capstone project.
Education
Math & Computer Sciences
Are you ready to say Hello?
Choose a Pathway
Information will vary based on program level. Select a path to find the information you're looking for!