Graduate Student Focus | Giovanna Papa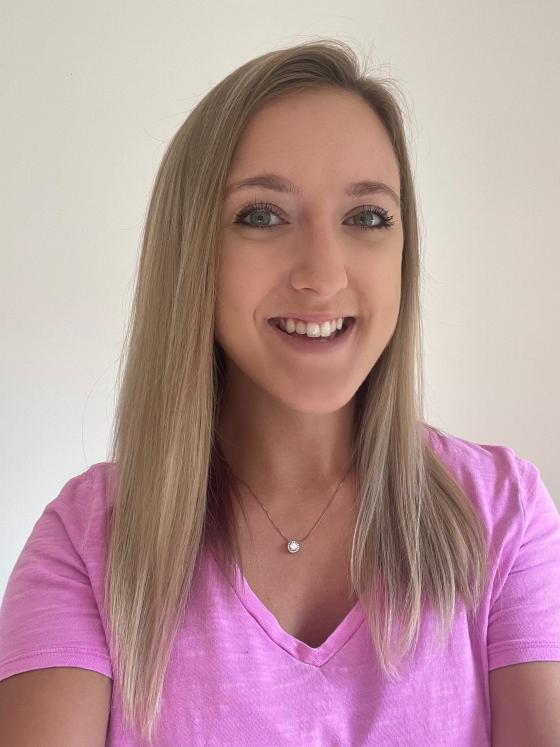 "When I was searching for grad programs, I wanted to keep it local. I have heard many great things about Hood College, so I decided to only apply to Hood. I found other educational leadership programs in the area, but not many that were specifically math focused."
Giovanna Papa, M.S. Mathematic Instructional Leadership
Program
Mathematics Instructional Leadership (M.S.)
Mathematics Education (M.S., Certificate)
Department
Why did you choose Hood College and this program?
Once I began my career as an elementary school teacher, I knew that I wanted to complete my master's degree shortly after. I have always had a passion for math, and I am surrounded by many strong math leaders in my district. I aspire to be a strong math leader as well, so I knew that I wanted to focus on math educational leadership for my master's.
When I was searching for grad programs, I wanted to keep it local. I have heard many great things about Hood College, so I decided to apply. I found other educational leadership programs in the area, but not many that were specifically math focused. Therefore, my heart was set on the grad program at Hood. I was very excited when I was accepted and could tell there was a great support system in place based on an open house and meeting professor Graybeal online (due to peak COVID conditions at the time).
Tell us about your work with the Maryland State Education Association.
I began my involvement in the Maryland State Education Association (MSEA) in college. I first joined during my junior year of college, when Frostburg State University had an Education Association. Through this program, I was able to go to Annapolis and speak with delegates in order to promote education as a pressing matter. I also participated in rallies and fundraisers to support my local and statewide community.
In my senior year, I was lucky enough to be an aspiring educator representative for Maryland at a nationwide conference in Minnesota through the National Education Association. It was there that I found out that my time as an aspiring educator was coming to a close and that I would soon be considered a teacher member of my state union. However, I was concerned about not having a smaller niche of union members like I did with the aspiring educators program. I discovered that my state had a few Early Career Educator (ECE) groups, but my county did not have one. So I decided to create one!
From there, I began my own ECE network in Washington County from the ground up with the help of MSEA staff members. It was a huge success and I was eventually asked by MSEA to be the co-chair of the state wide ECE Task Force, where I would help put together conferences and trainings for early career educators across the state. I am now the head of the Early Career Educator Committee through the Maryland State Education Association. We are about to have our fall conference for new educators across the state to attend, collaborate and learn valuable tips to bring back to their own local and classroom.
How do you think this work will help you in your career and life?
I have learned how to lead groups of people from across the state. I believe this will be helpful to my future career as an aspiring math leader, where I can hopefully give guidance to others regarding mathematics education. I have also learned how to reach people on a personal level and see what they are passionate about in order to organize for a bigger purpose. As an educator surrounded by other educators, that is all we think about: how to help the future of our world through our students.
Any other information/fun facts that you would like to add?
I am so thankful to be a part of the Maryland State Education Association family as well as a part of the Hood College program. Skills that I have learned from both organizations have helped me become the person I am today, and I believe they will positively influence my future both personally and professionally. I grew up in Washington County and was very excited to return to the district for my own professional career. Another fun fact: I am also very excited to graduate with my master's in mathematics instructional leadership in May!
Inspired by Giovanna's story and ready to #GOFURTHER in your career? Learn about Hood's graduate programs, including the mathematics instructional leadership program, by clicking here.
Are you ready to say Hello?
Choose a Pathway
Information will vary based on program level. Select a path to find the information you're looking for!