Hood College Establishes Graduate-level Nutrition Science Program
Newly-established M.S. program to offer three applied tracks, operate within College's new school of behavioral and health sciences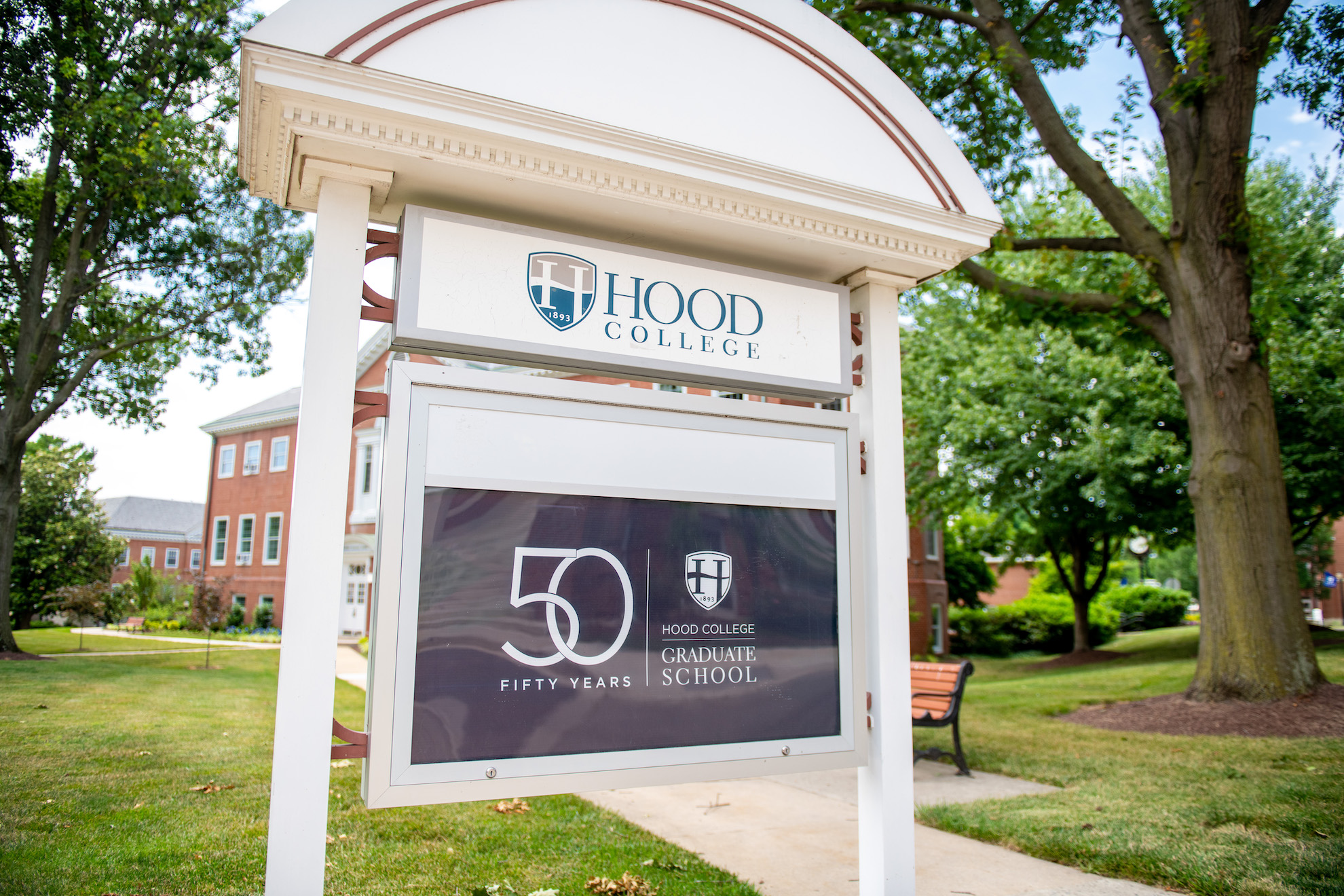 Hood College is proud to officially launch the College's Master of Science in Nutrition. The program, which is offered in a hybrid modality, is currently accepting students for the fall '22 term with an expected graduation date set for summer 2024.
Supported by funding from Board of Trustees member Edith Howard Hogan '59, the Maryland E-Nnovation Initiative Fund (MEIF) and Drs. Ruth Whitaker Holmes '55 and G. Burtt Holmes, the nutrition science program will be one of five programs housed within the newly-established Ruth Whitaker Holmes School of Behavioral and Health Sciences. In total, the program and School of Behavioral and Health Sciences has received more than $2.2M in funding since 2019.
"Similar to the expansion of our nursing program with Frederick Health Hospital," said Andrea E. Chapdelaine, Ph.D., president of Hood College, "this new program will provide an advanced education within a specialized area in response to heightened regional and global needs."
The Master of Science in Nutrition at Hood includes three tracks, a 42-credit dietetics track which provides an eligibility pathway to become a licensed dietitian nutritionist; a 32-credit nutrition science track for advanced studies in the field of nutrition; and a 32-credit sustainable nutrition track which works in collaboration with the College's sustainability studies program to focus on sustainable food systems and regenerative agricultural practices.
Students within the program will gain advanced knowledge in nutrition communication, nutrient metabolism, clinical and community-based research, community nutrition and other modern practices as defined by their research track.
"We're seeing the field of nutrition science and dietetics shift towards requiring more advanced and specialized education required to practice in a variety of healthcare settings," said April Boulton, dean of the Graduate School. "We feel that our newly approved M.S. in nutrition sciences program is going to fully prepare students to meet the evolving needs of this industry."
Per the American Society of Nutrition, nutrition research holds the key to increasing one's understanding of the causes of obesity and its related comorbidities and thus holds promise to markedly influence global health and economies.
The program received accreditation through the Accreditation Council for Education in Nutrition and Dietetics (ACEND) last April, permitting students who complete the dietetics track to take the Commission on Dietetic Registration's credentialing exam to become a licensed registered dietitian (RD) or dietetic technician, registered (RDN).
For more information or to apply, email gofurther@hood.edu.
Media Contact
Health Sciences
Graduate School
Biomedical & Environmental Graduate Programs