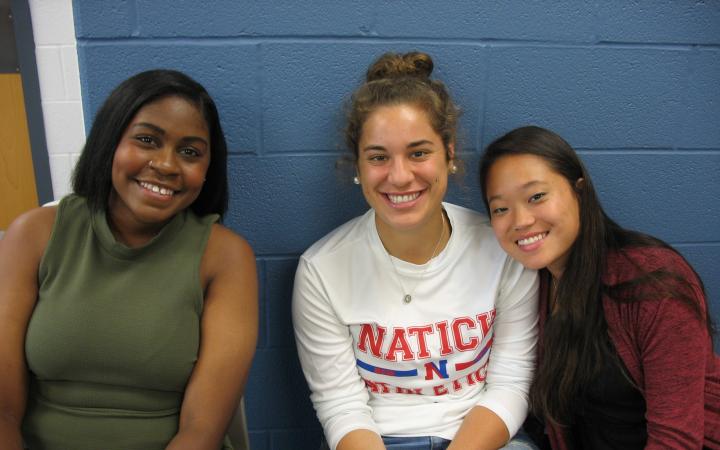 The Department of Psychology and Counseling offers as wide range a resources to students. Some of these resources are provided below. If you have additional questions, please do not hesitate to reach out to the faculty. 
Counseling Resources:

The National Board for Certified Counselors (NBCC) is the premier credentialing body for counselors, ensuring that counselors who become board certified have achieved the highest standard of practice through education, examination, supervision, experience, and ethical guidelines.
The Hood College Counseling Program continues to participate in NBCC's National Certified Counselor (NCC) Application Options for Participating Universities. Students in participating programs, and who are in their final 1-2 semesters of their master's programs, have a unique opportunity to begin the application process prior to graduation. Counseling students who are interested in participating in either the Fall or Spring application cycle with NBCC should contact the NBCC Campus Coordinator, Dr. Atiya Smith, for more information. The Counseling Program Director will also share information about the application cycle on the Counseling Blackboard page. More information about NBCC's program can be found here: https://www.nbcc.org/resources/applicants/students
Psychology-Related Resources:
The following tables have been compiled for the tri-state area based on the American Psychological Association's Graduate Study in Psychology (2013).
Each table provides the following information: 
the degree offered and in what area of psychology it is (i.e., M.A., Ed.S., Psy.D., Ph.D.)
the name of the institution offering that degree
the number of full time and part time faculty and students in each department
the number of students who were accepted last year out of the total number of students who applied for a particular degree (with overall median acceptance rates for each degree type)
the minimum Verbal, Quantitative, Combined (V&Q), Analytical, or Psychological G.R.E. scores required of applicants by the departments and the median scores of the departments' last entering class (with overall median scores for each degree type)
the minimum G.P.A. required of applicants by the departments and the median scores of the departments' last entering class (with overall median G.P.A.'s for each degree type)
Note: The American Psychological Association only accredits doctoral, not master's, programs in professional (i.e., clinical, counseling or school) psychology.   
Are you ready to say Hello?
Choose a Pathway
Information will vary based on program level. Select a path to find the information you're looking for!