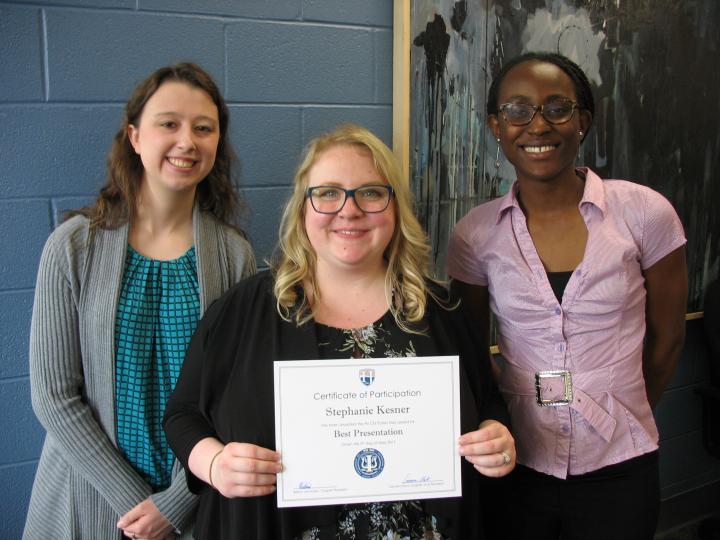 The Department of Psychology and Counseling offers clubs and honor societies to not only enhance knowledge, community engagement, and scholarship in all students, but also increase their professional identity development, academic excellence, networking opportunities, and skill development. 
Clubs
Psychology Club
We welcome anyone who wants to participate and join in our activities! Not a psychology major? Not a problem! All are welcome to join. We table for awareness for topics such as suicide prevention, bipolar disorder, depression, and Alzheimer's. We also hold events to help everyone release stress and learn more about the mind. We're looking forward to a fun and exciting year! 
If you have any questions or would like more information about the Psychology Club, including meeting times, please email the club president at psychologyclub@hood.edu.
Honor Societies
Chi Sigma Iota - The International Honor Society in Counseling

Chi Sigma Iota (CSI) is an international honor society that values academic and professional excellence in counseling. CSI promotes a strong professional identity through members (professional counselors, counselor educators, and students) who contribute to the realization of a healthy society by fostering wellness and human dignity. CSI's mission is to promote scholarship, research, professionalism, leadership, advocacy, and excellence in counseling, and to recognize high attainment in the pursuit of academic and clinical excellence in the profession of counseling.
Membership in CSI as specified in the bylaws, is open to both students and graduates of counselor education programs. Students must have completed at least one semester of full-time graduate coursework in a counseling program, have earned a grade point average of 3.5 or better on a 4.0 system, and be recommended for membership in CSI by the chapter. Faculty, alumni, and professional members shall have met the overall G.P.A. requirement as graduates of a counseling programs and be recommended to CSI by the chapter. The primary identity of these persons shall be as professional counselors including evidence of a state or national credential as a professional counselor. An invitation to membership is required.
The CSI chapter at Hood College - Eta Chi - was established in December 2019 by Dr. Atiya R. Smith ('03) and counseling graduate students, Stephanie Kesner ('18) and Mitchell Phillips ('19). For more information about CSI or the Eta Chi chapter, contact the chapter faculty advisor, Dr. Atiya R. Smith or the current chapter president at etachicsi@hood.edu.
 
Psi Chi - The International Honor Society in Psychology

Psi Chi, the International Honor Society in Psychology, was founded in 1929 with a mission to encourage excellence in scholarship and advance the science of psychology. Psi Chi's purpose shall be to encourage, stimulate, and maintain excellence in scholarship of the individual members in all fields, particularly in psychology, and to advance the science of psychology. The mission of Psi Chi is to recognize and promote excellence in the science and application of psychology. Membership in Psi Chi is outlined below:
Undergraduate Students:
be enrolled as a major or minor in a psychology program or a program psychological in nature
have completed at least 3 semesters or equivalent of full-time college coursework
have completed at least 9 semester credit hours or equivalent of psychology courses
have earned a cumulative GPA that is in the top 35% of their class (sophomore, junior, or senior) compared to their classmates across the entire university or the college that houses psychology (minimum GPA of 3.0 on a 4-point scale)
have a minimum 3.0 GPA average for psychology courses
Undergraduate Transfer Students:
If the new institution transfers both credits and grades: follow the same requirements as the undergraduate student applicants, unless the chapter's bylaws4 specify more stringent academic requirements for transfer students
If the new institution transfers credits but not grades: complete at least 12 semester credit hours and 9 psychology credit hours or equivalent at the new institution, unless the chapter's bylaws4 specify additional requirements—check with your local chapter
(Transfer students who are already members of Psi Chi may select to contact the Psi Chi faculty advisor at the new institution to complete an online transfer of membership form)
Graduate Students:
be accepted into and enrolled in a psychology or closely related graduate program
have completed at least 9 semester credit hours of graduate psychology courses in that program
have an overall GPA of at least 3.0 in all graduate courses including psychology courses
meet their graduate program's requirements (e.g., if specific courses require an A or B, students must meet those requirements even if their cumulative GPA is above 3.0)
Alumni: 
In order to join, you must qualify for membership and join through the chapter where you are currently a student or faculty member.
For more information about Psi Chi or the chapter at Hood College, contact the chapter faculty advisor, Dr. Shannon Kundey.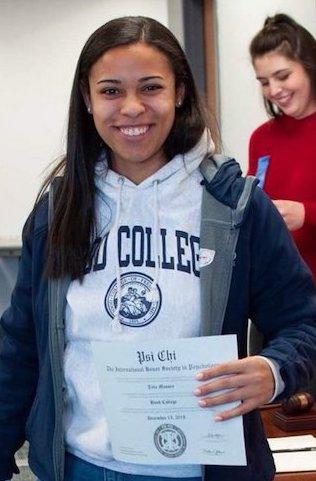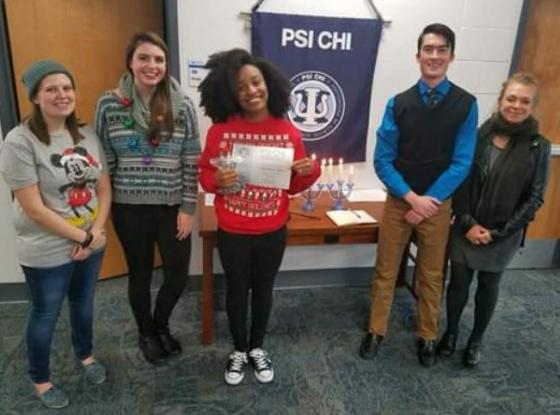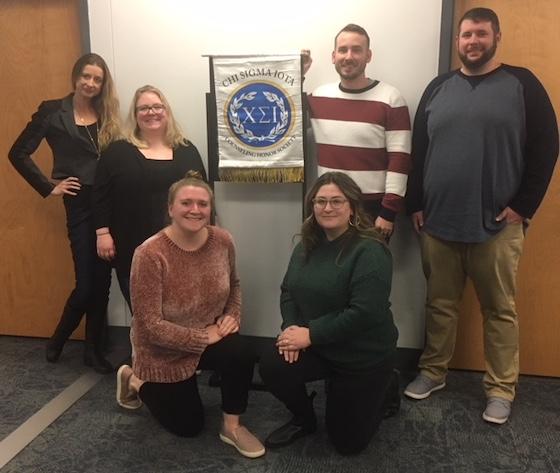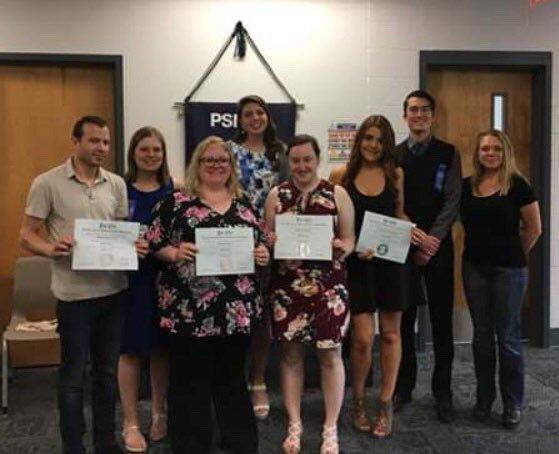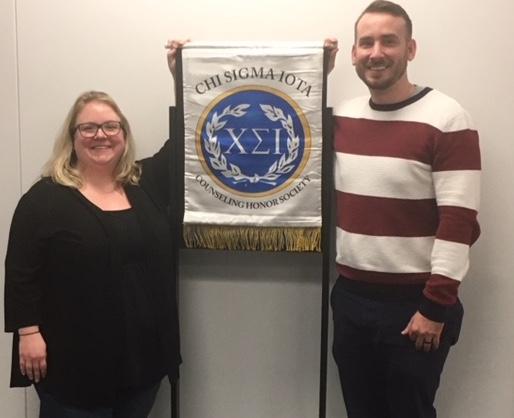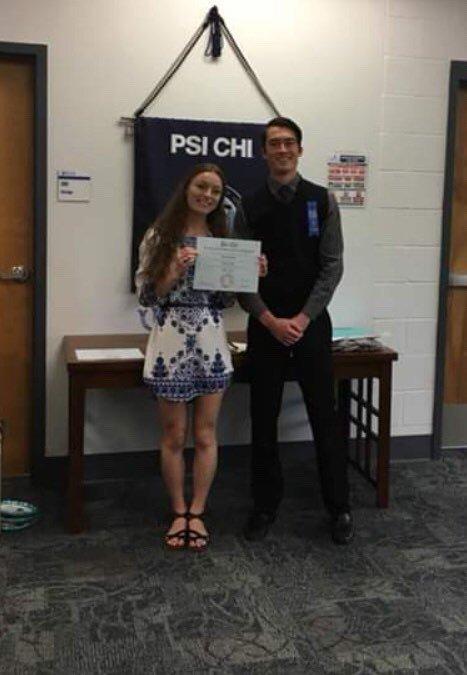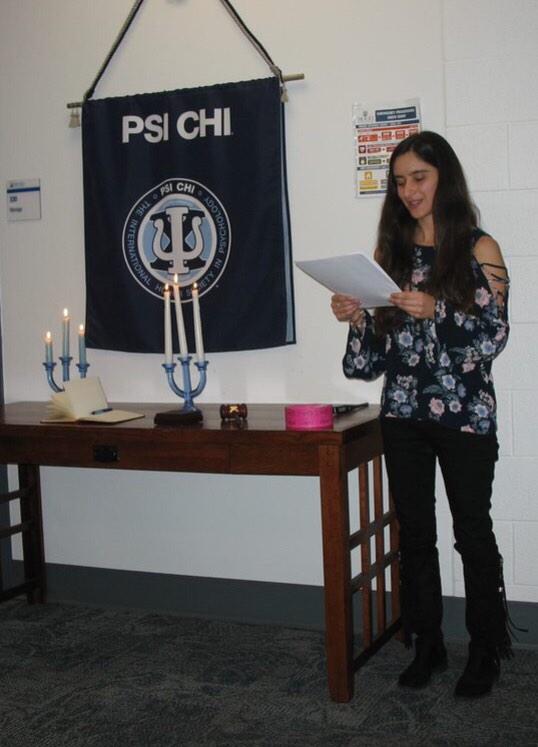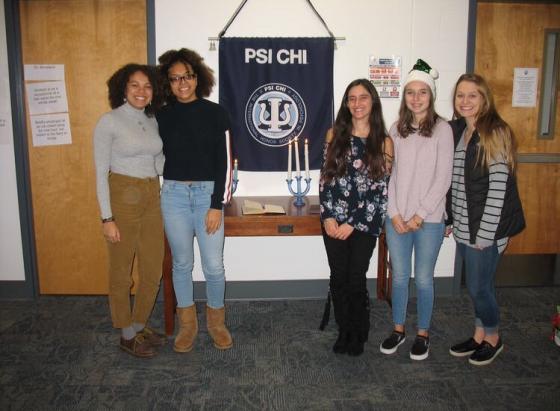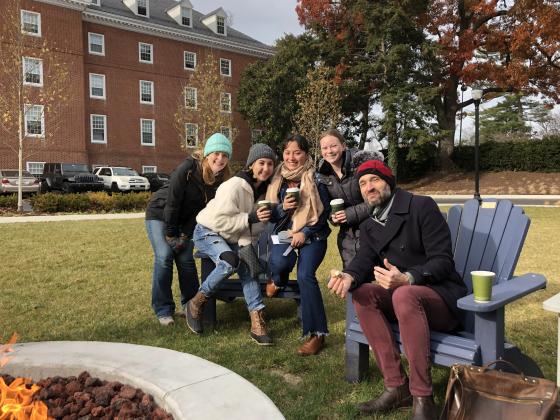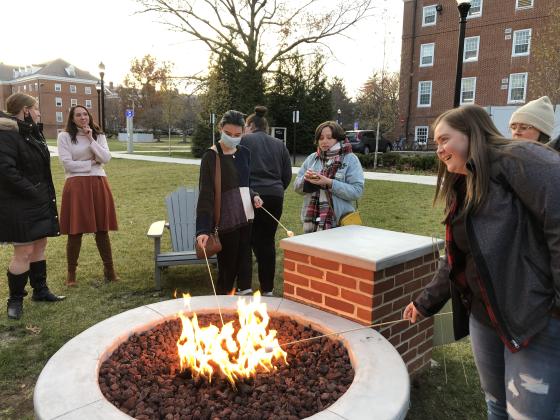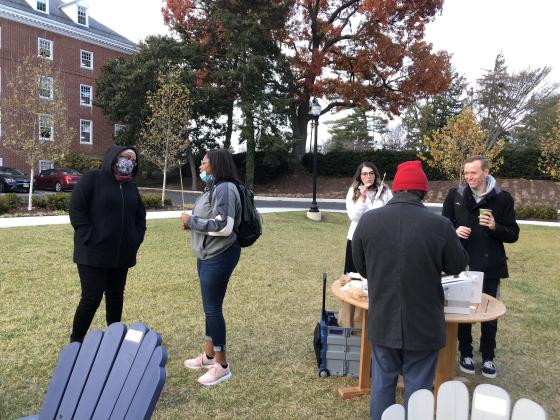 Are you ready to say Hello?
Choose a Pathway
Information will vary based on program level. Select a path to find the information you're looking for!