Joyce Michaud: The Legacy of a Lifetime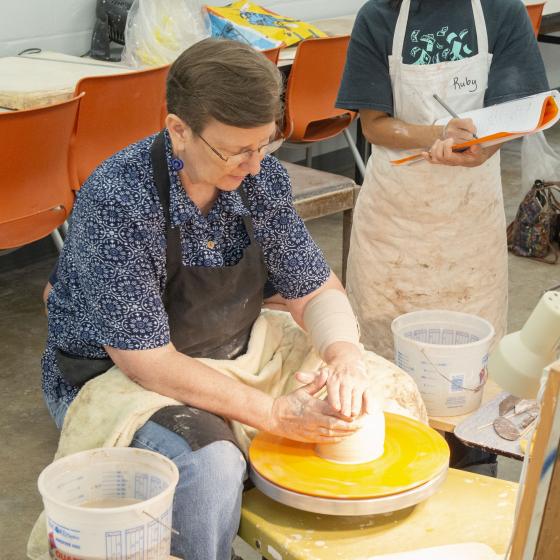 Professor Joyce Michaud is retiring from Hood College after 25 years of dedication to the Ceramic Arts graduate program.
Joyce Michaud
Program
Ceramic Arts (Certificate)
Ceramic Arts (M.A.)
Ceramic Arts (MFA)
Department
Degree
Title
Program Director, Ceramic Arts
Joyce Michaud has been an integral part of the ceramics community locally, nationally and internationally throughout her career as an artist and educator. As the founder and longtime director of the Hood College Graduate School's ceramics program (Certificate, M.A., MFA), she has continued to work with, train and send out students equipped for the world of art whether they are pursuing a teaching career or the difficult, but oh-so rewarding, life of a full-time artist and maker.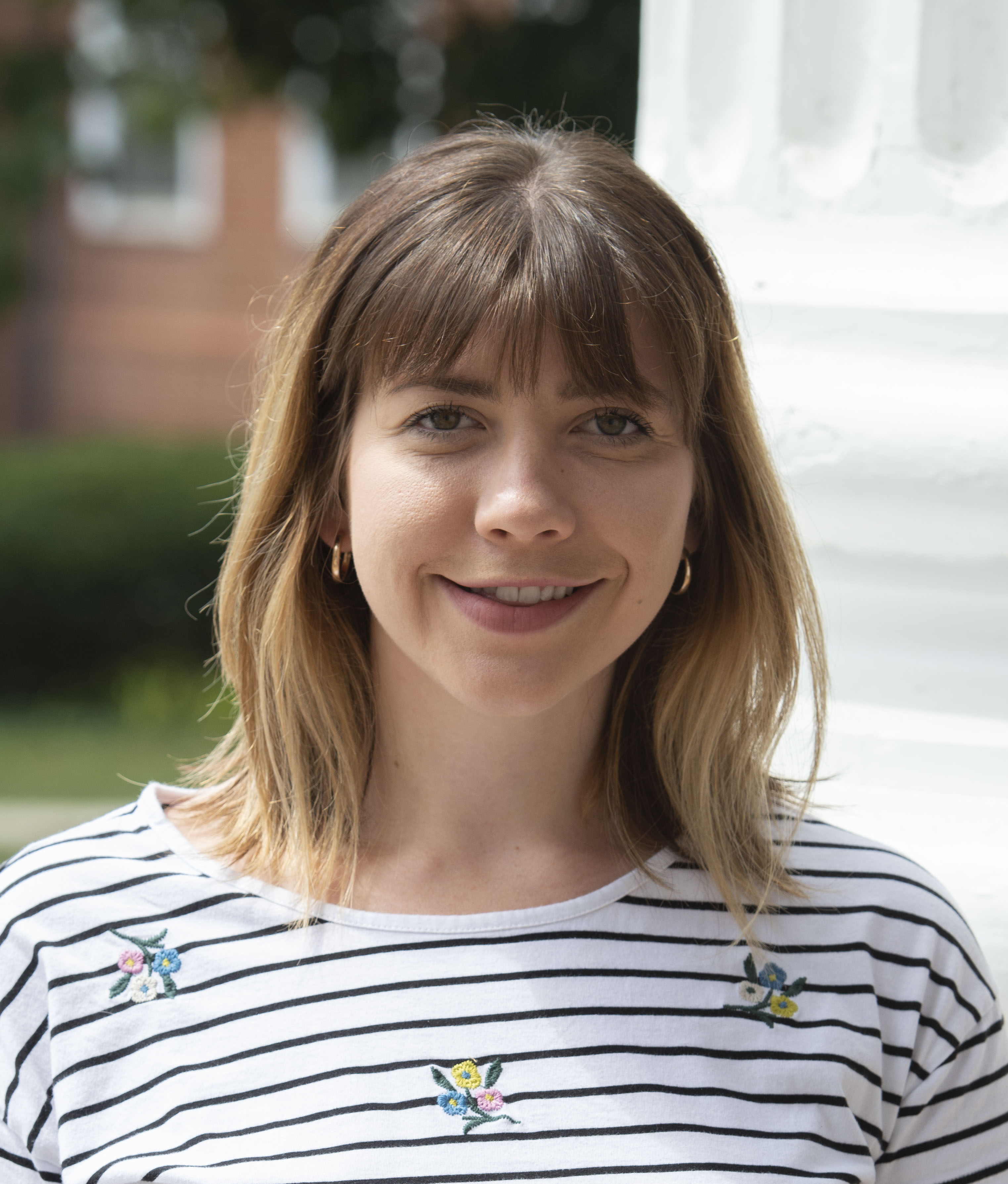 I met Joyce Michaud in 2008 as an undergraduate English major at Hood College, taking a beginning ceramics class as an elective. The ceramics studio was an oasis of experimentation, creativity and community. Joyce mostly taught the graduate courses at this time in addition to courses with the studio arts seniors and was often around the studios offering feedback about projects and pieces and problem solving the nuanced difficulties that arise with an art as comprehensive and complicated as ceramics. After expressing my growing interest in the subject, she encouraged me to continue to take ceramics classes whenever they would fit into my schedule. When I graduated in 2010, I continued to take community courses in ceramics while working in the editing field for a few years.
Slowly, my hobby of ceramics began to capture more of my attention and time, and I reached out to Joyce inquiring about the Hood College ceramics program, which includes a Certificate, a Master of Arts and a Master of Fine Arts in Ceramic Arts! Joyce was a powerful force of knowledge, experience and encouragement. We discussed it twice, and in 2014 I began my journey in the graduate ceramics program. The program was comprehensive and included classes in working and making with clay, explorations in technical issues, as well as business skills for artists.
A team of core instructors including Ann Hobart and Phil Berneburg worked with Joyce and the graduate students to teach a diverse and full curriculum. In addition to these instructors, there was an ever-flowing stream of visiting artists and makers, a part of the program Joyce has always been committed to, bringing in artists from the U.S. and beyond. Learning from such a diverse mixture of artists continues to be a formative experience for art and ceramics students at Hood.
In addition to a fantastic core curriculum, Joyce has pioneered improvements to Hood's ceramics facilities. In addition to two newly renovated studio and working spaces in the Tatem Arts Center, and a ceramics studio in the Hodson Annex building, Hood has a state-of-the-art kiln pavilion, which includes two gas kilns, two soda-firing kilns, a wood kiln and a raku kiln, as well as a pit firing area. Between the electric kilns in our indoor studio and the kilns in the outdoor pavilion, Hood's graduate and undergraduate students can explore almost every kind of firing technique! This is an incredible asset to the artist attempting to discover their style or the future instructor who now has the skills and know-how to run any kiln and understand the ceramic processes at a much deeper and meaningful level, having first-hand knowledge and experience.
After graduating with my MFA in Ceramic Arts from Hood in 2018, I now work as an adjunct instructor of ceramics at Hood and am the studio manager and a partner at Washington Street Studios, a gallery in Harpers Ferry operated by my former professor, Phil Berneburg, and Dennis Stark. I can truly say that Joyce Michaud has been an integral part of my ability to pursue my passion as a career. As an instructor and director, her program taught me vital skills in a multitude of ceramic and artistic disciplines. As a mentor and friend, she has always believed in me and encourages me to keep challenging myself. Joyce's influence and the program she has built will live on at Hood College after her retirement and will serve the program well as it continues to develop, fostering the creative spirit in our small community of Frederick and beyond.
Read the press release on Michaud's retirement here.
Inspired to #GOFURTHER in your studies and career? Learn about Hood's graduate programs including the MFA in Ceramic Arts by clicking here.
Joyce Michaud: Teacher and Artist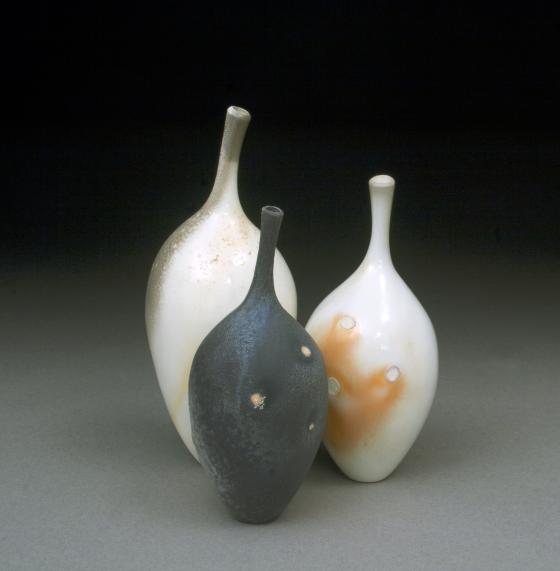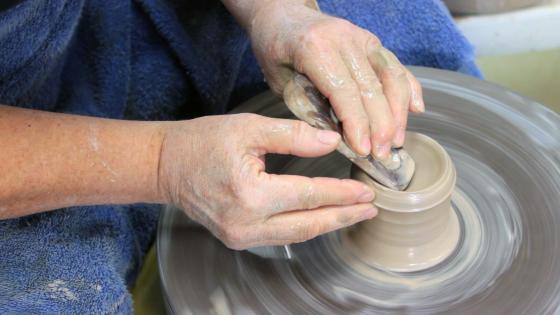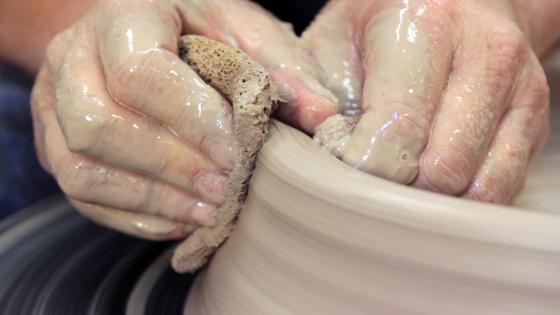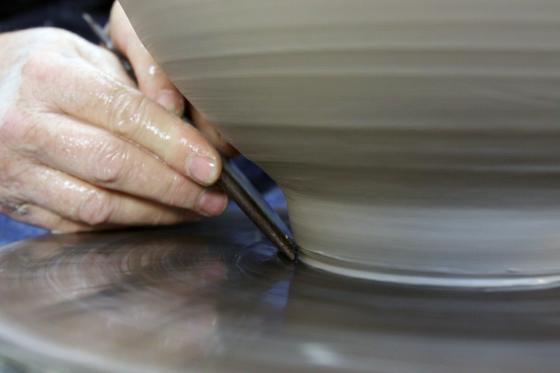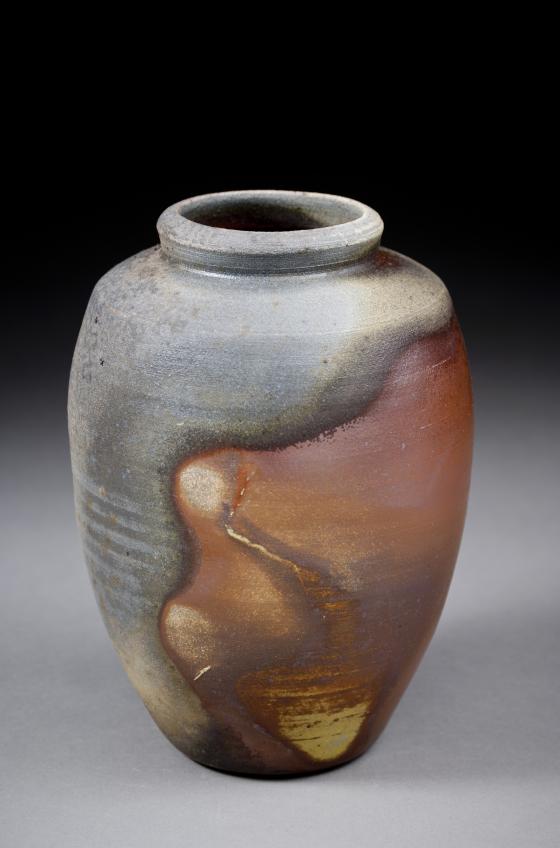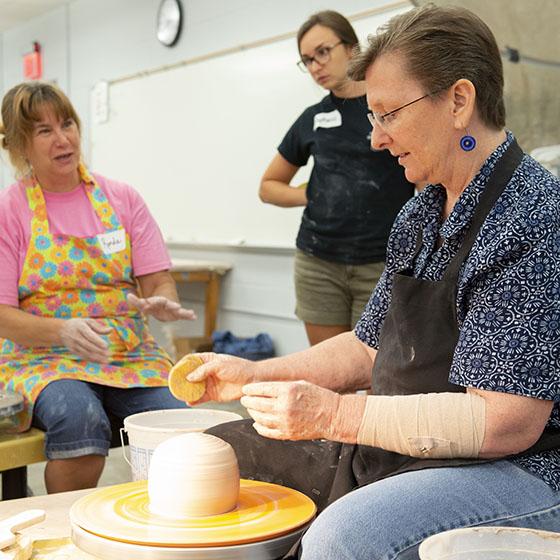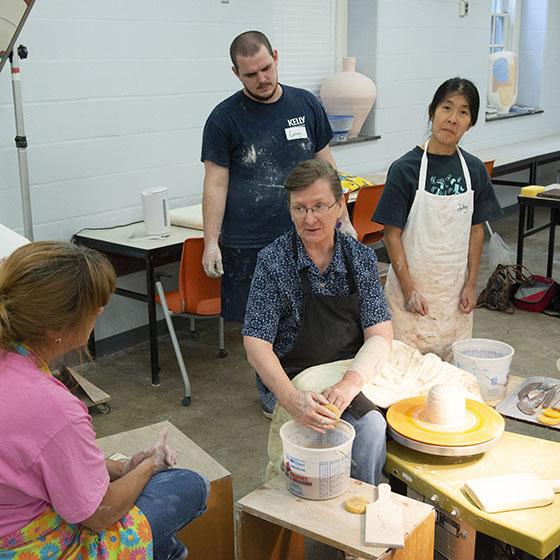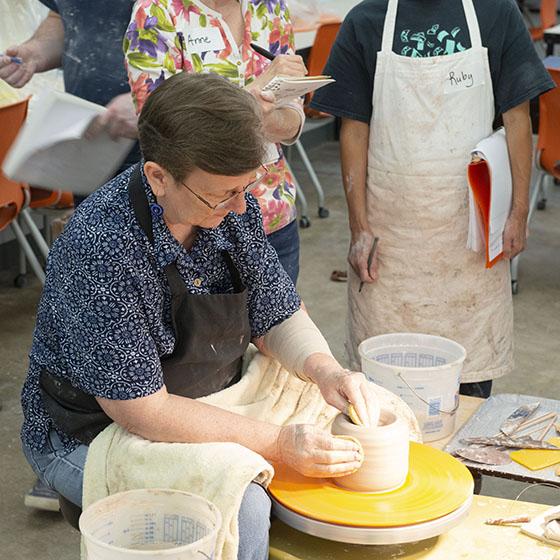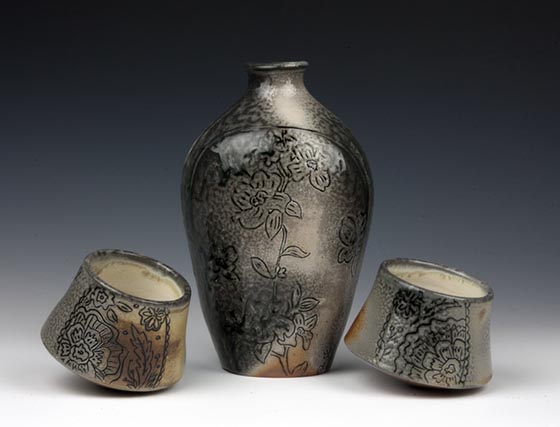 Alumna Denise Joyal has advocated for keeping the ceramic arts program at another college up and running.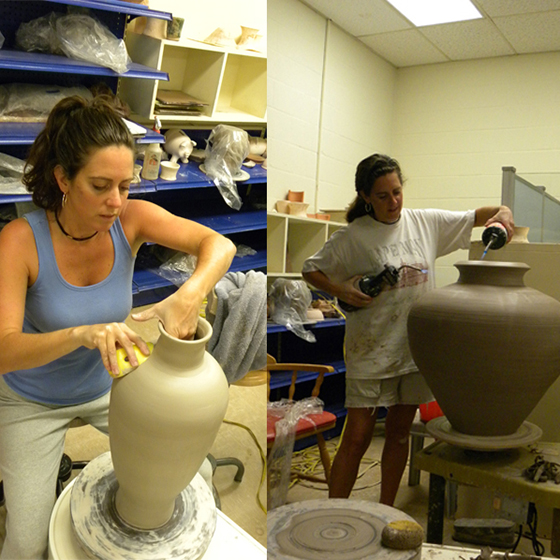 MFA candidate Meg Lau's exhibit will be on display in the Whitaker Campus Center Gallery.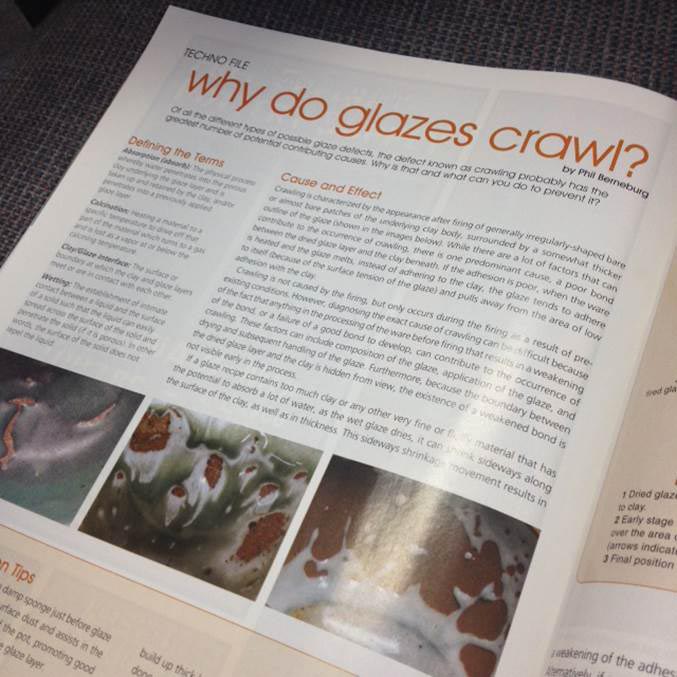 Faculty member Philip Berneburg published an article in Ceramics Monthly magazine.
Are you ready to say Hello?
Choose a Pathway
Information will vary based on program level. Select a path to find the information you're looking for!