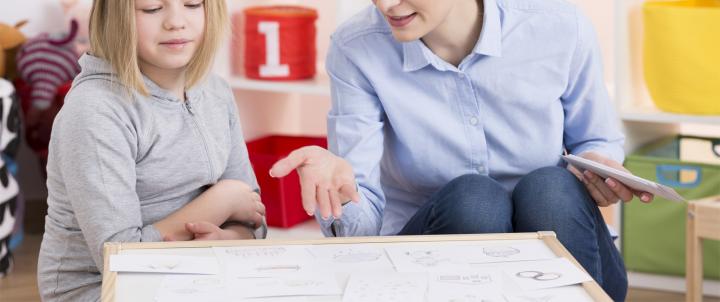 About this Program
The CACREP accredited master's degree in counseling, with a school counseling specialty, offers a clear path to certification as a school counselor in the state of Maryland. Courses can also be planned to fulfill requirements for the professional counseling licensure (LCPC) in the state of Maryland.
Program Overview
Program Mission 
The mission of the Master of Science in Counseling program at Hood College is to prepare motivated students for professional careers as counseling practitioners in the specialty areas of clinical mental health counseling and school counseling. We accomplish this by providing rigorous academic coursework and exemplary field training according to the exceptional standards set forth by the Council for the Accreditation of Counseling and Related Education Programs (CACREP). Our program also provides students with the unique opportunity to cultivate additional expertise in the disciplines of thanatology or gerontology. We especially wish to inspire and prepare our students to use scholarly and research literature to inform their practice of counseling.
Training for a Meaningful School Role
The program prepares individuals to provide meaningful student counseling services and contribute significantly to multidisciplinary teams in elementary, middle/junior high, and high schools. Additionally, the program aims to provide individuals with tools to best maximize the academic/educational, career, and socio-emotional growth of all students. It includes the opportunity for specialty training in thanatology, knowledge that is increasingly helpful in student crisis response and grief/bereavement counseling situations.  
Accreditation Status 
The 60-credit program was accredited by the Council for the Accreditation of Counseling and Related Education Programs (CACREP) in Summer 2019, through 2021.
Rich Instruction
Faculty members are subject-matter experts whose scholarly and real-world experiences ensure that instruction is grounded in academic knowledge and practical application. Small classes mean close communication with instructors and rich discussion among students—and a real sense of community. 
Methods of Instruction
Late afternoon, evening and weekend classes accommodate working adults. Courses may be taken on a full-time or part-time basis; students are encouraged to consider how they will balance the requirements of coursework and practicum/internship with other commitments.
NOTE: Students should be aware that the clinical, occupational, and emotional demands of practicum (COUN 596) and internship (COUN 597 and COUn 598) can make simultaneous full-time employment challenging. Few sites offer evening and weekend hours, and students are expected to be as flexible as possible. Students receive extensive support from faculty in identifying and securing a site, however placements and specific scheduling needs are not guaranteed. For students in the school counseling specialty program, site assignments are formalized and are facilitated between the Practicum & Internship Coordinator and the Coordinators for Counseling Services at schools in the various cities and counties throughout Maryland. Applicants should speak to faculty for further information.
Matriculation Requirements. The Master of Science degree in Counseling, School Counseling (SC) specialty, is a 60-credit program. Students must maintain a 3.0 grade point average (GPA) in order to be in good academic standing and eligible for grade completion. If a student's GPA falls below 3.0, that student must restore their GPA to a 3.0 within 9.0 credits completed from the term in which the GPA fell below a 3.0. See the Grade Expectations and Appeal Policy section within the student handbook for more information. All coursework and degree requirements must be met within seven (7) years of enrolling in the first course at Hood College. Students may transfer up to nine (9) credits from another institution, if approved by the academic adviser and program director. Failure to receive approval for course substitutions prior to enrollment may result in a delay in program completion.
In addition to coursework, students are expected to demonstrate a range of skills in the areas of academic competence, counseling skills, and appropriate interpersonal behavior. These skills must be mastered in order to successfully complete all program requirements. Students who do not meet these expectations will be called upon for remediation and, in cases of gross misconduct, dismissal from the program. Failure to successfully complete a professional development or remediation plan is also means for dismissal. See the Student Retention, Remediation, Appeal, and Dismissal Policies section within the Student Handbook for more information.  
Program of Study. The Program of Study (see M.S. Counseling, School Counseling Program of Study below) outlines required coursework for completion of the 60-credit program. Program completion requires students to take 27 credits of core coursework, 12 credits of coursework related to School Counseling, 12 credits of electives, and complete a 700/hour practicum and internship.  
New Student Orientation. During the first semester of enrollment, all students are required to attend the Hood College Graduate School and Counseling Program New Student Orientation. During this orientation, students will meet core faculty and receive information and policies related to the Counseling Program and curricula, students' ethical and professional obligations, personal growth expectations as counselors-in-training, and eligibility for licensure/certification.
Faculty Advisement. Students will have an assigned faculty advisor at all times during the program. For students in the school counseling specialty, this will typically be the School Counseling Program Coordinator.  Students will develop a planned program of study with their faculty advisor during the first semester of enrollment and meet with their advisor at least once (at a minimum) a year to review their progress and development. In addition to enrollment decisions, faculty advisors assist students in identifying opportunities for professional involvement, activities appropriate for students, expectations of students, policies and procedures of both the College and Counseling Program, and assist with other relevant questions.
Faculty advisors review and approve all student registration information for each semester. Students are strongly encouraged to work directly with their faculty advisor in regard to course enrollment.
Assessment of Students. Each student's progress throughout the program is assessed by examining student learning in relation to a combination of knowledge and skills. This assessment process includes an evaluation of student learning in relation to eight core areas of counseling and three core areas related to each student's specialty area (i.e., CMHC or School Counseling). These areas directly correspond to the Hood College Counseling Program Objectives (see MS Counseling, School Counseling Program Objectives below). To measure student development towards these core areas, Key performance indicators (KPIs) are evaluated regularly (typically three times) as students' advance through the program curricula. KPIs are primarily assessed via Key Assignment Performance Indicators (KAPAs) which are included as course assignments. Students and faculty use this information to help students develop the appropriate knowledge and skills they need to enter the counseling profession. Identified areas of strength and deficiency will be reviewed with students and, as needed, professional development plans assigned. Information from this assessment process is also used, in aggregate form, to identify programmatic trends, systematically assess program objectives, and as part of the program's annual review.
Professional Dispositions. In addition to core knowledge and skills related to professional counseling, students are also assessed at different points of the program based on professional dispositions they need to enter into the counseling profession. Professional dispositions are assessed by students, faculty, and (as applicable) site supervisors as part of the Comprehensive Evaluation of Student Progress (CES-P). Counseling dispositions and professional behaviors are based on the CACREP Standards for entry-level counseling professionals (CACREP 2016, Section 2.F; Section 5.C; and Section 5.G) and the American Counseling Association (ACA) 2014 Code of Ethics (https://www.counseling.org/resources/aca-code-of-ethics.pdf). Identified areas of strength and deficiency will be reviewed with students and, as needed, professional development plans assigned.   
Student Evaluation.  Students have regular, systematic opportunities to formally evaluate program faculty and site supervisors. Course evaluations are administered through the Hood College Office of Institutional Research and Assessment (OIRA) at the end of each class. Students enrolled in COUN 596 (Practicum), COUN 597 (Internship I), and COUN 598 (Internship II) will complete a site supervisor and faculty supervisor evaluation. This information is used at both the course and programmatic level, along with student assessment data, to help program faculty reflect on aspects of the program that work well and those that need improvement. Completion of all assessment data (course evaluations, site supervisor evaluations, and the CES-P) is integral to informing programmatic and curricular decisions. See Appendix A within the Student Handbook (see Handbooks & Manuals below) for a copy of the CES-P (student version).
Note: Upon graduation from the program, graduates and employers of program graduates will be asked to complete a survey designed to evaluate the program's overall effectiveness as related to the Hood College Program Outcomes.
Scholarship Opportunities and Loans 
The Sally Oros Graduate Counseling-Thanatology Scholarship Established in 2019, Hood College shall award a $690 scholarship each semester (fall and spring) to cover one course credit for a female graduate student enrolled in either the Counseling (clinical or school) graduate program, or pursuing a graduate certificate in Thanatology. The student must have a 3.3 or higher Hood GPA, and the scholarship may be awarded to a different student each academic year. Contact the Hood Financial Aid office for details.
NBCC Foundation has several scholarships specifically for counseling students.
Unigo.com is a free search tool that matches students with scholarships.
Direct Unsubsidized Loans are available to graduate students and there is no requirement to demonstrate financial need



Counseling Programs Application Deadlines
 
Spring 2020
November 4 application deadline
Interview Day is Nov 15
Fall 2020
March 15 priority application deadline
Priority interview Day is April 3
May 15 regular application deadline
Regular interview Day is May 29
 
Program Contact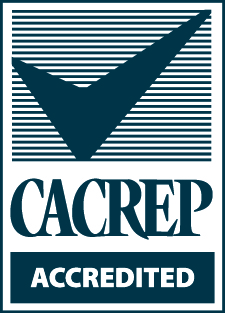 CACREP Accreditation
Faculty Graduate School Graduate Student
Interview with Andrew Campbell, Ph.D., Program Director, Hood Counseling programs
Academics
Social Sciences & Humanities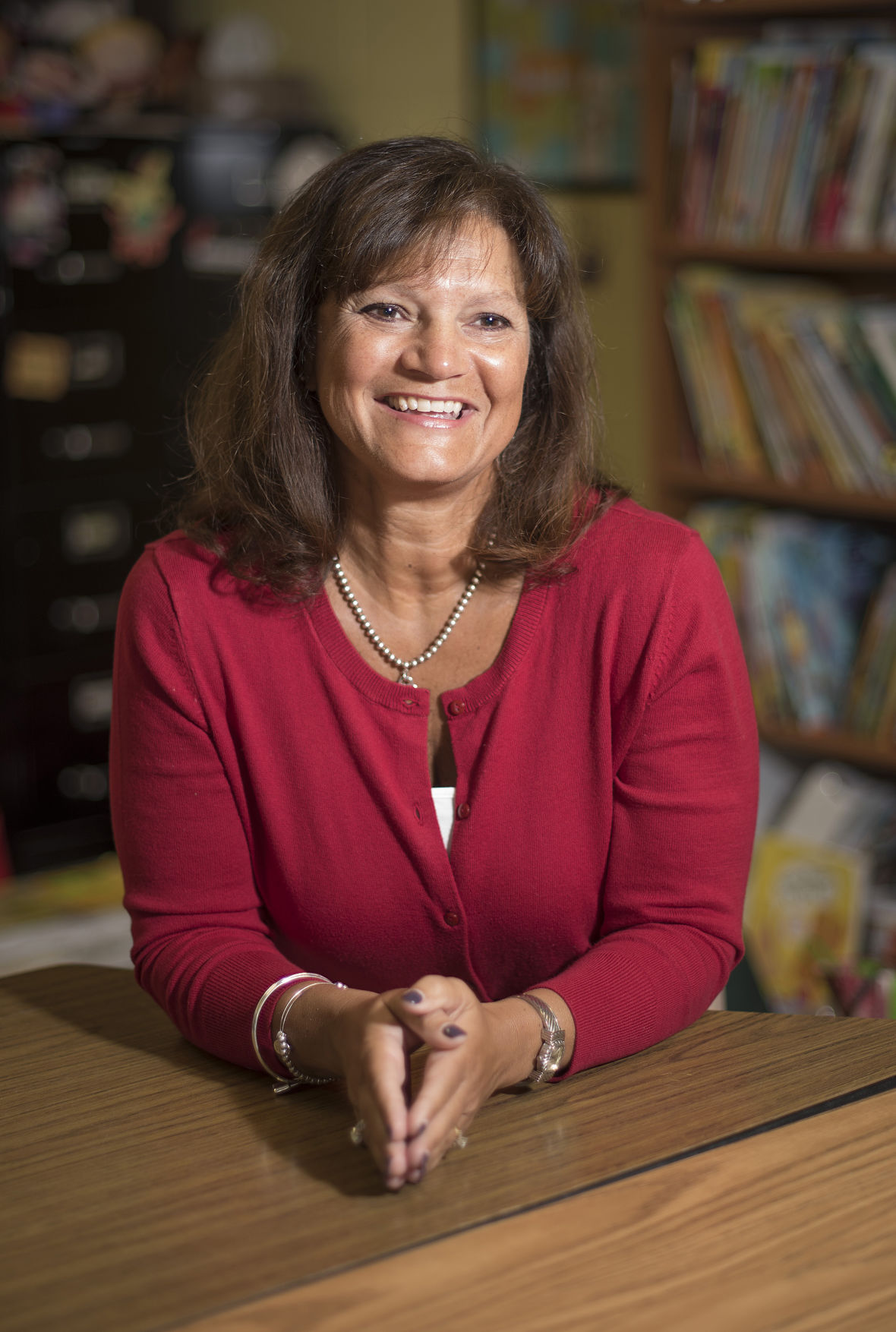 Laura Jones, Ph.D.
Faculty Graduate School Graduate Student
" I believe that students learn by doing, so I use an experiential approach to teaching. We do a lot of active learning and reflecting on the experience."
Academics
Social Sciences & Humanities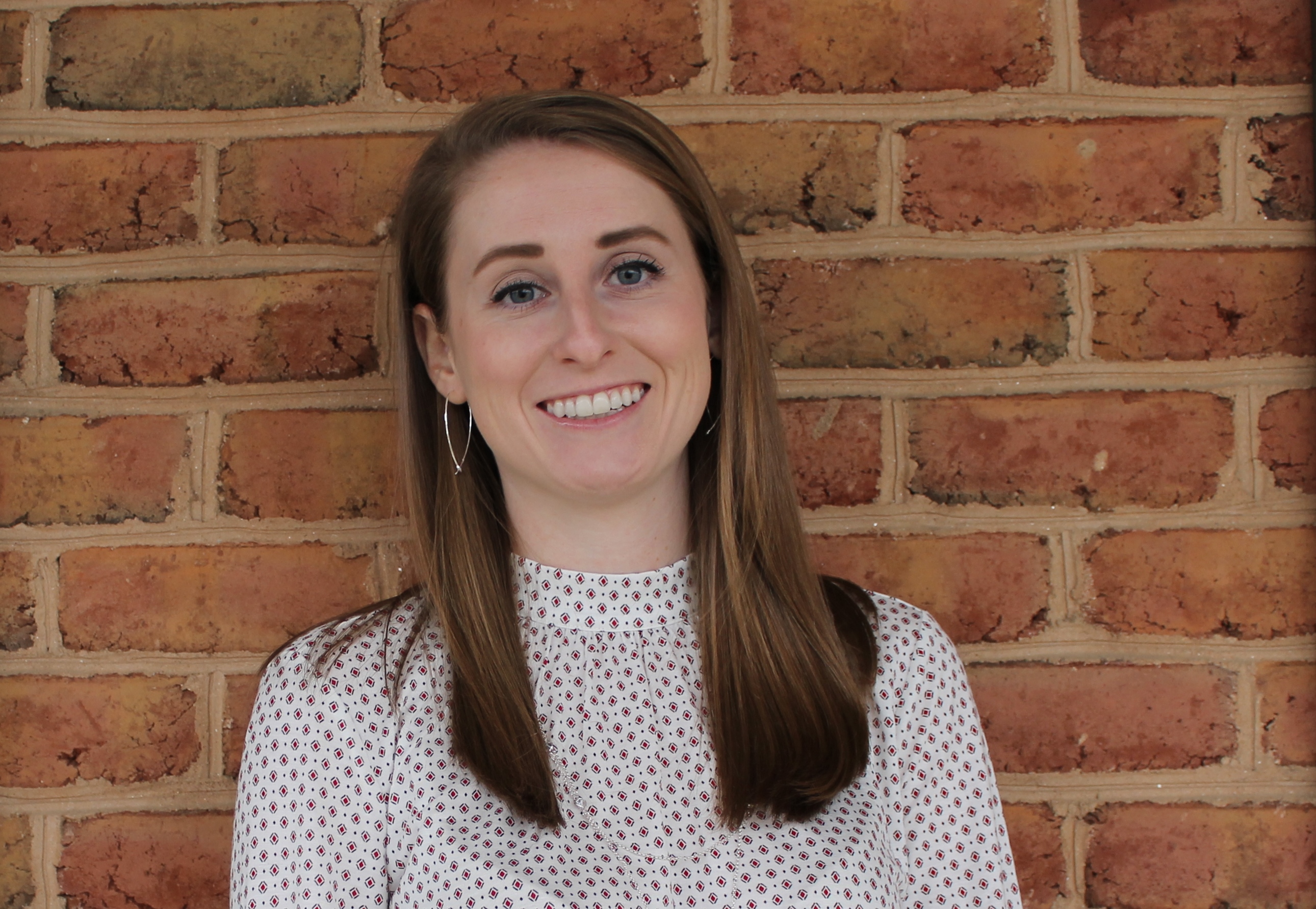 Caitlin Schultheis
Alumni Graduate Student
This interview highlights Hood graduate alumna, Caitlin Schultheis, who graduated with an M.S. in School Counseling in 2018 and currently works as a school counselor with Frederick County Public Schools.
Academics
Social Sciences & Humanities
Program Requirements and Course Listings
Admission to the school counseling specialty master's program requires a minimum undergraduate GPA. of 3.0.  If the GPA. is below 3.0, the applicant may submit GRE scores for possible consideration. Undergraduate coursework in psychology is strongly recommended.  
Individuals applying to the school counseling master's program are required to submit:
The online application
Official transcripts from all post-secondary schools attended
A personal statement describing factors that influenced the decision to apply to Graduate School and how this program will facilitate fulfillment of the applicant's professional goals
In the counseling profession, a professional is expected to recognize and appreciate individual differences. Write about an experience (or experiences) you have had working with people different than yourself? What strengths and limitations do you see in your ability to recognize and appreciate individuals who hold beliefs and/or values that differ from your own?
A résumé or curriculum vitae
A minimum of two academic and/or professional letters of recommendation (three are preferred)
All application materials should be submitted by June 15 for fall admission and Nov. 15 for spring admission. Applications will continue to be reviewed after the deadline on a space-available basis.
Applicants will be contacted to schedule an interview, with online/video interviews used for applicants who live more than two hours from campus.

* Please note that a maximum of 9 credits can be transferred into the program. 
The curriculum is designed to conform to standards set by the Council for the Accreditation of Counseling and Related Education Programs (CACREP).  and, for students in the School Counseling specialty, the Maryland State Department of Education (MSDE).
Upon completion of the Hood College Master of Science in Counseling program, graduates will be able to:
Articulate knowledge of the counseling profession and ethical practice.
Integrate social and cultural diversity competencies into counseling practice.
Apply theories of human development across the lifespan to counseling practice.
Demonstrate knowledge of theories and strategies for addressing career development.
Apply knowledge of evidence-based prevention and treatment theory and techniques to assist clients achieve their mental health goals.
Demonstrate knowledge and expertise in group counseling theory and practice.
Integrate knowledge of test theory with the practice of assessment in counseling.
Demonstrate the ability to apply scholarly and research literature to counseling practice and program evaluation.
Upon completion of the Counseling, M.S., School Counseling Specialty, graduates will be able to:
Articulate foundational knowledge of the school counseling specialty, including the history of school counseling, models of school counseling programs, and models of school-based collaboration and consultation.
Articulate a grasp of the contextual dimensions of school counseling, emphasizing the responsibilities of school counselors as leaders, advocates, consultants, and multidisciplinary team members across a wide variety of practice situations.
Apply school counseling strategies, interventions, and techniques to promote the academic, career, and personal/social development of all P-12 students.
Nine core courses (27 credit hours) provide a common body of knowledge for all students in the program. These courses provide a solid foundation for further specialized study in Clinical Mental Health Counseling.
| | |
| --- | --- |
| COUN 500  Human Development as a Lifelong Process | 3 |
| COUN 501  Professional, Legal, and Ethical Responsibilities | 3 |
| COUN 502  Social and Cultural Foundations of Counseling | 3 |
| COUN 503  Lifestyle and Career Development | 3 |
| COUN 504  Counseling Techniques | 3 |
| COUN 505  Group Dynamics, Processing, and Counseling | 3 |
| COUN 506  Research and Program Evaluation | 3 |
| COUN 511  Theory and Principles of Counseling | 3 |
| COUN 534  Tests and Measurements | 3 |
| TOTAL CREDTIS | 27 |
Required Specialty Courses
Four courses (12 credits) provide further specialized knowledge, skills and training necessary to address a wide variety of circumstances within the context of School Counseling.
| | | |
| --- | --- | --- |
| COUN 540 | Foundations of School Counseling | 3.0 |
| COUN 541 | Program Planning, Management and Evaluation of School Counseling Programs | 3.0 |
| COUN 542 | Collaboration, Consultation and Supervision | 3.0 |
| COUN 543 | Counseling Youth | 3.0 |
|   | Total Credit Hours: | 12.0 |
Practicum and Internship Courses (Required)
These courses provide professional practice opportunities for students to learn to apply theory and develop their counseling skills under supervision.
COUN 596 - Practicum

*Practicum includes 100 hours total (40 hours direct service) at site

3

COUN 597 - Internship I

3

COUN 598 - Internship II

*Internship I & Internship II includes 600 hours total (240 hours direct service) at site

3

TOTAL CREDITS

9
Electives
Students will select elective courses totaling 12 credits that will allow them to also complete (if desired) a 12-credit graduate certificate program currently offered by the Department of Psychology in Thanatology. School Counseling students may also take courses required for Maryland licensure as their electives courses. The certificate program provide students with the opportunity to gain specialized expertise in working with clients who are terminally ill/bereaved and the licensure courses allow students to meet coursework requirements towards a clinical professional counseling license. Please inquire with your faculty advisor or the program director for more details. 
| | |
| --- | --- |
| COUN 507 Trauma & Crisis Intervention | 3 |
| COUN 520  Introduction to Thanatology | 3 |
| COUN 521  Grief and Loss | 3 |
| COUN 523  Dying & Principles of Care for the Dying | 3 |
| COUN 528  Developmental Perspectives in Thanatology | 3 |
| COUN 530  Alcohol and Drug Counseling* | 3 |
| COUN 531 Diagnosis and Psychopathology* | 3 |
| COUN 532   Advanced Counseling Techniques* | 3 |
| COUN 533   Marriage & Family Counseling* | 3 |
| COUN 575  Independent Study | 1-3 |
| COUN 590  Teaching Assistantship | 1-3 |
| COUN 595  Independent Research Project | 3 |
| COUN 599 Special Topics in Counseling | 1-3 |
| TOTAL CREDITS | 12 |
* Required for Maryland licensure
Specialization Options
A student who wishes to earn master's degrees in both and Clinical Mental Health Counseling and School Counseling would be required to complete all specialty courses and a 600-hour internship within both the first and second specializations. Additional state requirements for licensure eligibility in the second specialization may apply. 
Program Evaluation Outcomes Report – Spring 2018
The Hood College M.S. Counseling Program conducts an annual program review to comprehensively evaluate overall program effectiveness. This review includes a thorough assessment of knowledge, skills, and professional dispositions for both current students as well as recent graduates. Data points include evaluations from site supervisors, alumni employers, and our Program Advisory Board. This evaluation data is used to help program faculty reflect on aspects of the program that work well and those that need improvement. Our results serve to inform programmatic and curricular decisions. The Program Evaluation Outcomes Reports is a condensed report of findings from the Hood College Annual Program Review. Questions regarding the report can be directed to Hood Counseling Program Director, Dr. Andrew Campbell (campbell@hood.edu).
Hood College Program Evaluation Outcomes Report - Spring 2018
Vital Statistics
In compliance with the Council for the Accreditation for Counseling and related Educational Programs (CACREP) the following vital statistics are being made available for the Clinical Mental Health Counseling (CMHC) and School Counseling programs. These numbers are based on Spring 2018 data and will be updated annually.
Total Enrolled: 71
        School Counseling: 26    
        Clinical Mental Health Counseling: 45
2017-2018 Graduates: 9
Completion Rate: 100%
Licensure/Certification Pass Rate: 100%
Job Placement Rate: 88%
Graduate Enrollment Trends
As part of Hood's Counseling Program Community Engagement Plan, graduate enrollment trends are provided to illustrate an increased focus on student diversity and an intentional commitment to active, intentional efforts to attract, enroll, and retain a diverse group of students. 
WELCOME
The information included below is useful to prospective, current, and even graduates in that it provides you with a plethora of information. Please note, however, these handbook/manuals do not contain the complete and exact text of all rules, regulations, policies, and procedures that relate to graduate students at Hood College. The Hood College Catalogue also contains policies, procedures, and information about services for graduate students and should be used in conjunction with this program-specific handbook.
Student Handbook
The Hood College Counseling Student Handbook includes a detailed description of program mission and program objectives; faculty information; plan of study for CMHC and School Counseling; matriculation requirements; and program and university policies (including expectations of students and policies related to endorsement, academic appeals, retention, and remediation. The handbook also provides information about licensure and certification; professional counseling organizations; and opportunities for professional involvement. Students will find a long listing of recommended resources for personal counseling at the end of the Student Handbook. We encourage ALL students to go through the handbook multiple times throughout the program, as it provides valuable information at different points in your learning.
Student Handbook (Spring 2019)
Student Handbook (Fall 2018)
Practicum & Internship Training Manual
The purpose of the Practicum & Internship Training Manual is to provide detailed information about the field experience requirements within the Clinical Mental Health Counseling and School Counseling M.S. programs at Hood College. Students, field site supervisors, agency representatives, and faculty instructors involved in the practicum and internship process should all familiarize themselves with the content of this manual and bring any questions to the Practicum and Internship Coordinator (PIC). It is the responsibility of each student embarking on practicum and internship to be aware of the requirements, policies, and procedures guiding these experiences, as outlined in this document. Additional questions and clarifications can be addressed with Dr. Megan Shaine, Practicum and Internship Coordinator (shaine@hood.edu).
Practicum Internship Manual (Spring 2019)
Practicum & Internship Manual (Fall 2018)

Non-Discrimination Policy
Hood College does not discriminate on the basis of sex, race, color, national origin, sexual orientation, gender identity or gender identity or gender expression, marital status, pregnancy, disability, religion, or age in recruitment, admission and access to, or treatment, or employment in its programs, services, benefits, or activities. The Counseling Program is committed to supporting the social and academic experiences of students of color and underrepresented minority students.
Fast Fact
Today's school counselors, and school-based counselors/ school-based therapists, are vital members of the education team. They help all students in the areas of academic achievement, career and social/emotional development, ensuring today's students become the productive, well-adjusted adults of tomorrow.
All Faculty
Are you ready to go further?