Hood College Graduate School Fall Admission Café
Graduate School to provide free opportunity for prospective students to meet with Hood faculty, staff and current students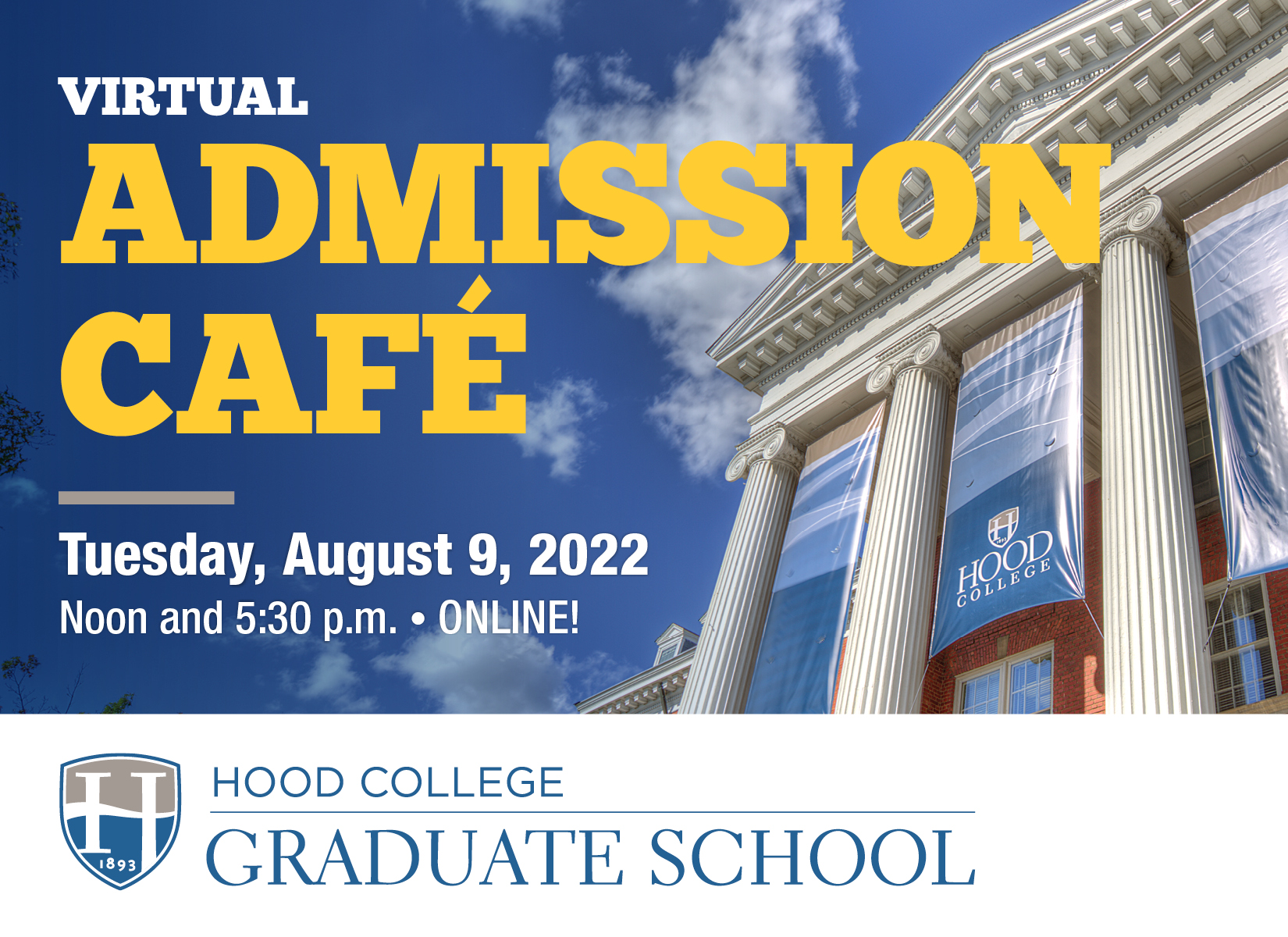 WHEN
August 9, 2022
12 p.m. AND 5:30 p.m.
WHERE
Online
DETAILS
Register at hood.edu/gradevents
This free virtual open house will enable prospective students to learn about the Hood College Graduate School and specific programs of interest—conveniently from home or work!
This will be a great opportunity to engage directly with the College's graduate admission team and current grad students. Attendees will also get to engage with program faculty and current students and ask questions about funding opportunities. Participants will learn about the full range of our graduate programs, including STEM, MBA, education, counseling, thanatology and humanities masters and doctoral degrees, as well as graduate certificates.
Hood's newly established three track Master of Science in Nutrition will be presented, as well as new fully online offerings in IT, cybersecurity, thanatology and education.
MORE INFO
Tanith Fowler Corsi
Director of Graduate Admission
fowlercorsi@hood.edu
(301) 696-3603
Media Contact