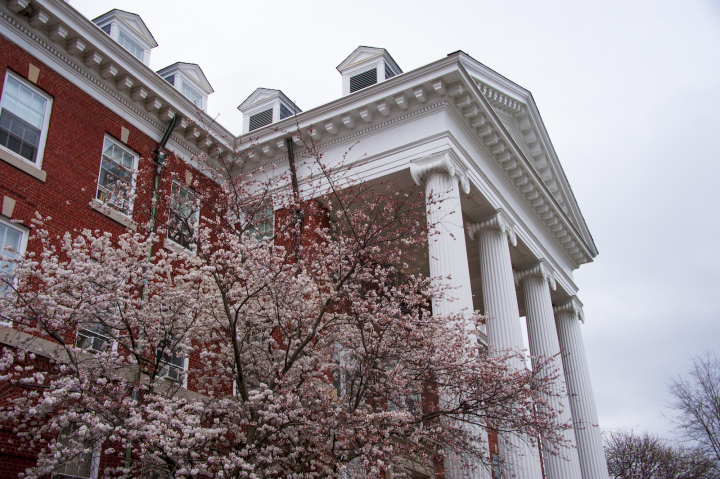 The Office of the Registrar is located on the second floor of the Apple Resource Center (adjacent to the Whitaker Campus Center). The Registrar provides services to new and current students, faculty, staff and alums, ensuring the accuracy, integrity and security of all academic records of the College.
Important information about Course Registration
Academic calendar
Academic standing
Course load
Course scheduling
Course registration
Classroom scheduling
Declaration of majors and minors
Grade processing and academic records maintenance
Enrollment reporting to National Student Clearinghouse
FERPA compliance
Graduation degree audits and diploma ordering
Management and oversight of academic policies and procedures
Management of curricular changes
Name and address changes
Leaves of absence and withdrawals
Program changes
Publication of the College Catalog
Readmission requests
Transfer credits
Transcript requests
Verification of enrollment and degree
For undergraduate students
Declarations of majors and minors for undergraduates
Petitions to the Committee on Academic Standards and Policy
Transfer articulation and transfer credit evaluations
For graduate students
Comprehensive exams oversight
Dual program enrollment
Management of time limits and time extensions
Student petitions to the Graduate Council
Thesis and final project submissions through ProQuest and/or MD-SOAR
Email: registrar@hood.edu (undergraduate); hoodgrad@hood.edu (graduate)
Phone: 301-696-3616
Fax: 301-696-3894
Location: Apple Resource Center, Second Floor
Hours: Monday-Friday, 8:30 a.m.-5 p.m.
If needed, we can schedule phone or Zoom appointments to discuss in-depth matters.
Are you ready to say Hello?
Choose a Pathway
Information will vary based on program level. Select a path to find the information you're looking for!