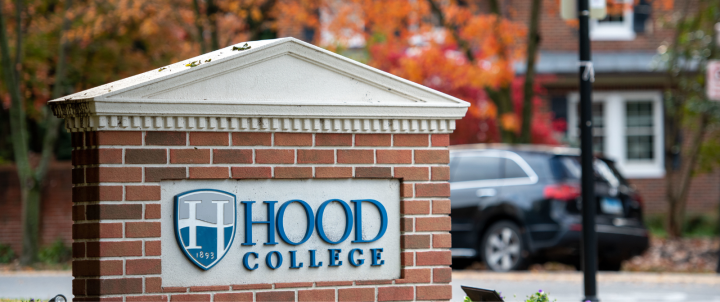 Frequently Asked Questions
Hood College sees a growing number of international students enrolling in our undergraduate and graduate programs each year. This year, Hood is home to students from 21 different countries. The 2017 fact sheet states that two percent of the undergraduate population and 13 percent of the graduate population came to Hood from outside of the United States.
No, Hood College does not currently have an English as a Second Language (ESL) program. Students admitted to Hood College should have a high-intermediate level of English, as they will immediately be placed in academic courses. Students who need additional support may register for ENG 100-E, Elements of Composition, which will address expository writing while emphasizing the fundamentals of grammar, sentence structure, and paragraph construction.
There are many support services available to students on Hood's campus, including Student Engagement, Residence Life, the Health and Wellness Center, the Center for Academic Achievement and Retention (CAAR), and the International Student Services Office. The International Student Services Office provides support to help you integrate into campus and community life and also provides general information on immigration materials and other resources. You can view the many support services here.
Once you are accepted and you have chosen to enroll at Hood College, you will be put in contact with an adviser who will assist you in choosing your courses at Hood College. Registration does not need to take place in person, but if you are able to attend a summer orientation program, you will be able to meet with your adviser during the event to choose your courses. Those who are unable to attend a summer orientation session will be contacted by their adviser to choose courses.
Are you ready to say Hello?
Choose a Pathway
Information will vary based on program level. Select a path to find the information you're looking for!