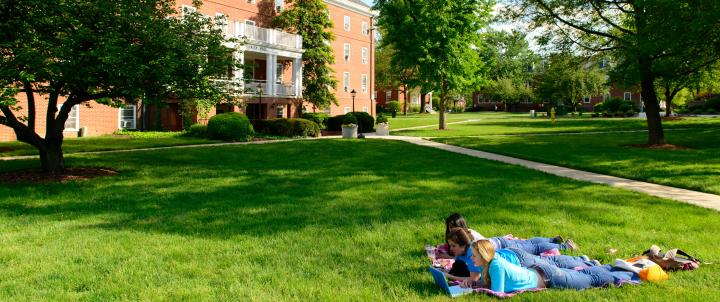 During the summer prior to their arrival, first-year students are assigned a roommate based on a lifestyle questionnaire on an electronic housing form available in Self Service after admission acceptance. First-year students may also request on their housing form a specific roommate if they know someone else coming to Hood with whom they would like to live.
Some athletic coaches pair teammates together as roommates and communicate with residence life staff to request these housing assignments; if the first-year student-athletes in these sports have other roommate preferences, they must communicate this with their coach before mid-June. All returning students select their rooms and roommates in April of each year.
Hood College is committed to working with students needing housing accommodations based on any of the following: 
medical, psychological and temporary disability factors
religion, culture or ethnicity
gender
Students may request a housing accommodation by submitting a request form. Transgender students are invited to contact the assistant director of operations and facilities management so specific needs are met to ensure a comfortable living environment.
Students have an active role in the shared governance of the housing system and residents elect representatives to the Student Government Association, as well as their individual House Councils. Students decide when their quiet hours will be (within certain minimum guidelines). In addition, the governing bodies of the halls work with staff to provide educational and social activities for their residents. Several housing options are available to Hood students, including five traditional residence halls, one suite style residence hall, and language houses. 
Are you ready to say Hello?
Choose a Pathway
Information will vary based on program level. Select a path to find the information you're looking for!