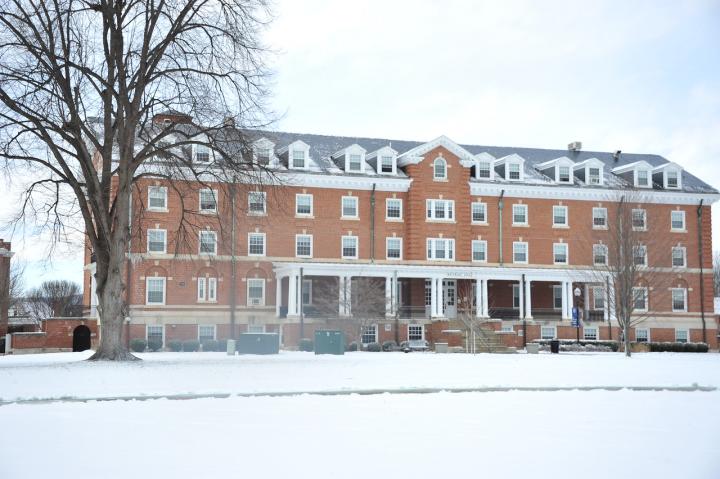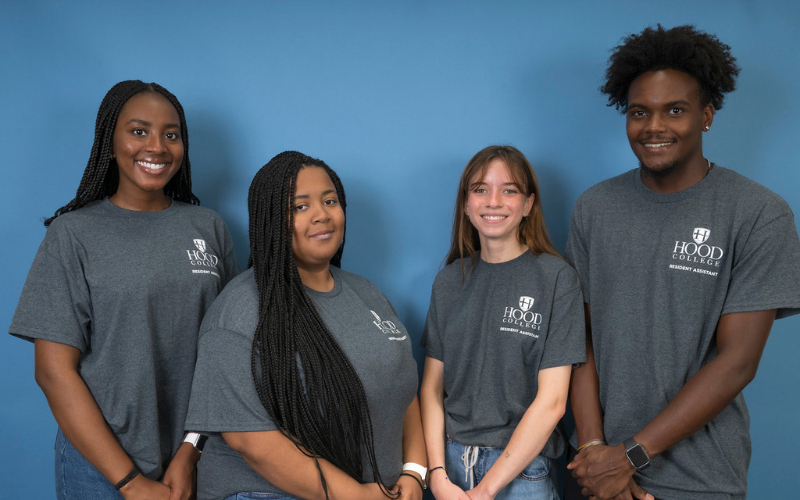 Head RA: Alyssa
Annapolis, Maryland
Major: Social Work

Any superstitions?
Picking up coins on tails
Ann '26
Falling Waters, West Virginia
Major: Nursing

Favorite place on campus?
2nd floor of the library
Bernadette '26
Washington, DC
Major: Psychology

Any superstitions?
If your hand itches, money is coming your way.
Owen '25
Laurel, Maryland
Major: Biology

Weirdest roommate story?
My roommate got locked out of our room four times...in one day!
Room Size: 11x16
Centralized air-conditioning
Closet, dresser, desk and bed
Free space under bed (when dresser is under bed) is approximately 40 inches wide by 30 inches high by 34 inches deep
Two common area lounges offering TV, pool table, foosball table, couches, computer lab with printer
Covered front porch overlooking the Quad
Free Smart Laundry Room services (use an app to check status of machines)
Kitchen
Residents = 132
Staff = 4
Floors = 5
Located on the northwest side of campus across from pool dome
Are you ready to say Hello?
Choose a Pathway
Information will vary based on program level. Select a path to find the information you're looking for!