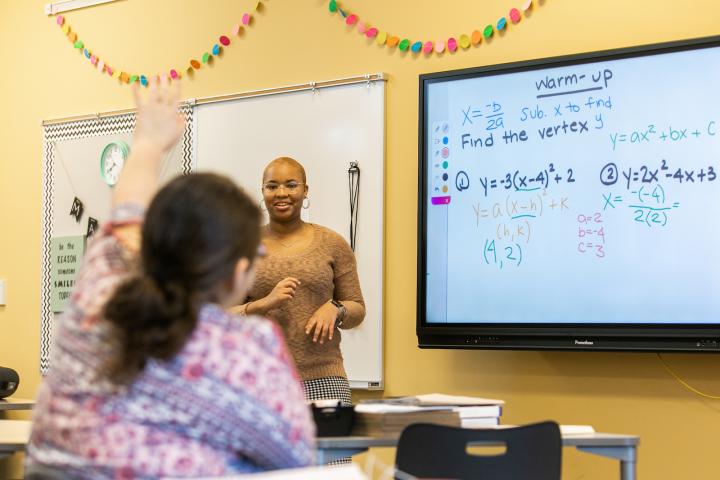 The Office of Financial Aid is committed to helping families identify the right mix of resources to make a Hood education affordable. Those resources include Hood College, and federal and state governments.
Merit Scholarships
Each year, Hood College awards more than $6 million in merit-based scholarships, including scholarships for first-year students entering from high school, as well as for students transferring from other colleges. Students admitted to Hood are automatically considered for most merit scholarships, the majority of which are renewable for up to four years (although some require a minimum GPA for their renewal). Overall academic performance, specific academic achievements, leadership and participation in school, and community activities are important factors in awarding scholarships to both first-year and transfer students.
Learn about Merit and Non-Need-Based Scholarships
Need-Based Grants
Federal Pell Grants are available through the federal government. The Pell Grant Program provides aid for students with exceptional need. Pell Grants are awarded only to undergraduate students who have not earned a bachelor's or professional degree. To determine eligibility, students must complete the FAFSA (Free Application for Federal Student Aid) by the priority deadline of March 1.
Federal Supplemental Educational Opportunity Grant (FSEOG) is for undergraduates who demonstrate exceptional financial need. Priority is given to Federal Pell Grant eligible students who have the greatest need and who complete the FAFSA prior to the March 1 priority deadline. Funding is limited; therefore, not all Federal Pell Grant-eligible students will receive FSEOG funds. Grants range from $100 to $4,000 per year, depending on when a student applies, the level of need and the funding level provided by the federal government to the College.
Hood Grants are awarded to full-time undergraduates with demonstrated financial need. Priority is given to students meeting the March 1 deadline.
Are you ready to say Hello?
Choose a Pathway
Information will vary based on program level. Select a path to find the information you're looking for!