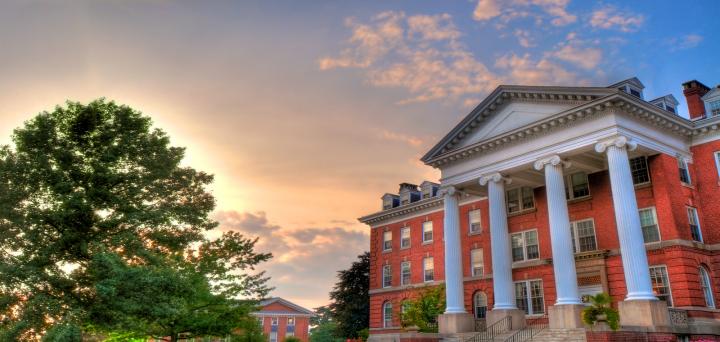 About RaiseMe
RaiseMe is a free app that enables students in grades 9-12 to earn "micro-scholarships."
The awards can be for grades, AP test scores, extracurricular activities, community service, attending campus and virtual visits, and anything else that prepares students to succeed at Hood College. Through the RaiseMe app, high school students can earn up to $20,000 in guaranteed merit scholarship aid starting as early as ninth grade and through January 1 of your senior year. Every dollar you earn on RaiseMe will be included in your merit and financial aid once you complete your application to Hood College, and are accepted.
Request Information from Hood College!
FAQS
We want to make sure you're getting all our updates about applying, financial aid, visiting and more. If you're not already getting mail and emails, make sure you sign up today!
Sign up in minutes at https://www.raise.me/join/hood to earn micro-scholarships starting in the 9th grade up until January 1 of your senior year of high school.
Getting an A in a class.

Taking an honors, AP or IB class.

Having a 3.0 GPA or higher.

Extracurricular activities.

Volunteering in your community.

And more! 
RaiseMe is 100% free for all students!
High school students can earn up to $20,000 divided over four years at Hood College.
First, follow Hood College on RaiseMe and apply to Hood College by March 1 of your senior year. You must be accepted to Hood College and enrolled in courses to receive the awards you have earned on RaiseMe. Be sure to add all your achievements to RaiseMe by January 1 of your senior year to earn as much as possible.
All scholarships you earn on RaiseMe will be included in your financial award package.
Yes! All applicants applying to Hood College will be considered for our merit scholarships, and every qualified student that completes a FAFSA (or alternative need-based aid application) will be eligible to receive grant awards.
The scholarships that you earn on RaiseMe reflect the minimum amount of grants and scholarships you can earn from Hood College. This means that when you apply to Hood College, you will earn at least the amount of scholarship money you have earned on RaiseMe.
Whenever you do something awesome! Did you just get A's on your report card? Add them to RaiseMe. Did you just volunteer at the local soup kitchen? Add those hours. Did you just finish a tour with your admission counselor? You just earned a micro-scholarship.
Every time you take a step towards joining the Hood College community through your achievements, you can see how much money you're earning towards your college education. It's an exciting way for you to think of your achievements as earning money for school. The more often you update, the more you get to see that money add up!
Yes, adding any achievements from the beginning of 9th grade, and beyond, will earn you scholarships. If you're just joining RaiseMe, there's a good chance you've already earned some micro-scholarships. It takes only seconds to enter your achievements.
RaiseMe is simply a tool for tracking the scholarships that you have earned. All of the scholarships you earn on RaiseMe are awarded to you by Hood College. Those scholarships are part of the merit scholarships given to students by Hood College.
No, micro-scholarships earned for one college cannot be used at another school.
The RaiseMe micro-scholarships are included in your larger institutional award. Based on your completed application and financial aid forms, we have offered you a larger award amount that includes your RaiseMe micro-scholarships.
Please reach out to your admission counselor if you have additional questions.
Click here for more information for high school students about RaiseMe.
Are you ready to say Hello?
Choose a Pathway
Information will vary based on program level. Select a path to find the information you're looking for!