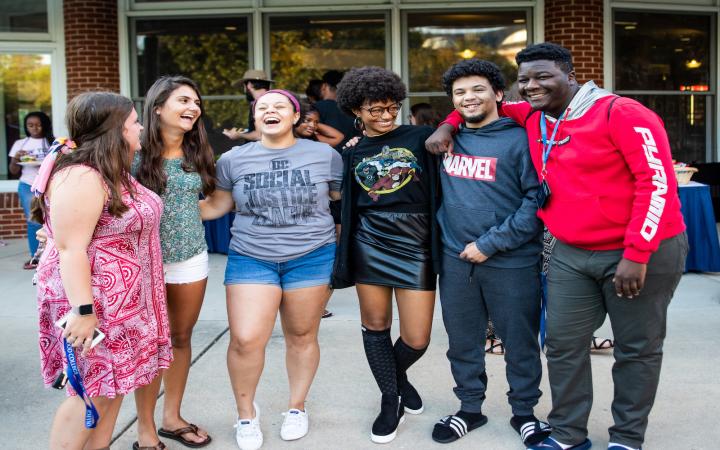 Several educational opportunities are planned to enhance the experience of becoming a secondary STEM teacher at Hood. Hood faculty believe these research-based practices help meet the goal of preparing high quality secondary STEM teachers, committed to culturally relevant practices in high-needs schools. Specifics of each opportunity are detailed below.
STEM 101: Designed for students who have completed their first year of college, the STEM 101 Program is a multi-day experience comprised of workshops, informational sessions and field trips, which brings together faculty in the STEM majors, the Education Department and the local school system. It introduces potential NSTEP scholar applicants to the STEM major options and secondary education.
Summer Young Scholars: FCPS has a two-week summer program for identified at-risk youth who demonstrate potential in the STEM areas. One of the locations is PDS Monocacy MS, a challenged middle school that hosts many English Language Learners (ELL) and low-SES students. The young scholars program will serve as a summer student teaching experience where NSTEP scholars, supported by mentor teachers, will work directly with high-needs students in secondary STEM.
Field Trips to Build Cultural Competence: To expose NSTEP scholars to students and contexts different from FCPS, we will offer a series of field trips to schools outside Frederick County. Hood is located within driving distance of rural, suburban and city school systems, which provide differing educational contexts. The goal is to expose students to the variety of teaching contexts they might choose to teach in and to help them better understand what "high-needs" might mean in a given context.
Noyce Enrichment Series: This series involves speakers and workshops in order to engage students and faculty around STEM teaching and cultural proficiency.

A guest facilitator from FCPS will provide professional development on cultural competence and build capacity to work with and relate to the cultural differences presented by their students.
A workshop titled "Making it Relevant," co-facilitated by Hood and FCPS faculty, will involve programming for bridging the connection between college and teaching in today's schools.
One FCPS initiative is implementing the SIOP Model (Sheltered Instruction Observation Protocol) of targeted language instruction for ELLs. FCPS personnel in charge of ELL will provide professional development to Hood students about SIOP. To prepare them to teach in districts challenged by high incidences of ELLs.

Conference Attendance: Attending and presenting at professional conferences is an important aspect of professional development. NSTEP scholars will attend one professional conference in their STEM field and one conference in education. Some NSTEP scholars and faculty will also attend the annual Noyce Summit.

The Hood Noyce STEM Teacher Education Partnership (NSTEP) program is funded by the National Science Foundation's Robert Noyce Teacher Scholarship Program (DUE 1660640). For more information on Hood's NSTEP Program, contact us at nstep@hood.edu.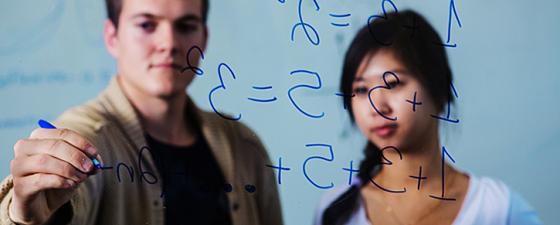 Are you ready to say Hello?
Choose a Pathway
Information will vary based on program level. Select a path to find the information you're looking for!