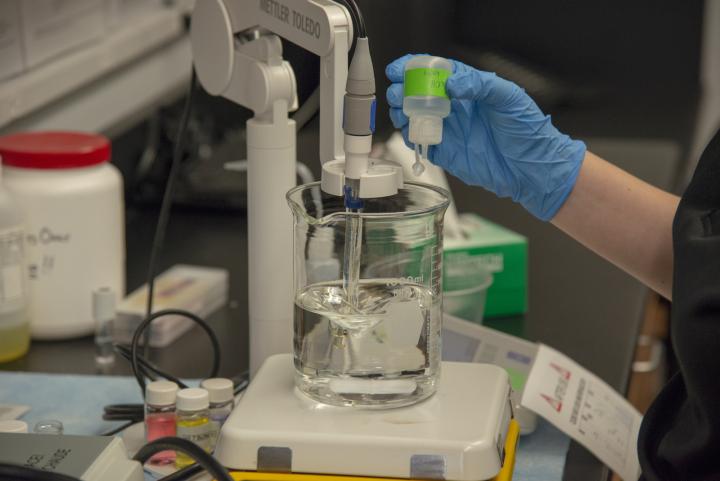 Opportunities Beyond the Classroom
Hood's Summer Research Institute
Hood provides grants for students and faculty to work on collaborative research projects over the summer. Generally, a faculty member works with two undergraduate students on an eight-week research project. Recent SRI projects have included ultrafast laser spectroscopy of potential hydrogen catalysts, exploring computer models for historic approximations of pi, researching the causes of cancer and investigating the suitability of sea anemones as indicators of coral reef health, among many others.
Internships at Fort Detrick
Located less than three miles from Hood College's campus, Fort Detrick houses research labs for the National Cancer Institute, United States Army Medical Institute for Infectious Diseases, United States Department of Agriculture and other federal agencies. Every year, Hood students work as research interns in these federal labs, either during the school year or in paid summer internships.
Other Federal Internships
Being only an hour outside of Washington, DC, nearly every federal scientific agency has a research site within an hour of the campus. Many of these labs have paid summer research experiences or other research opportunities available. Examples include NASA, the National Institute of Standards and Technology's Summer Undergraduate Research Fellowship (SURF) program, the National Security Agency and many others.
Corporate Internships
Frederick is the home of many companies in biotech and other scientific industries. Hood students have had internships with companies such as Thermo Fisher Scientific, Medimmune, AstraZeneca and many others.

The Hood Noyce STEM Teacher Education Partnership (NSTEP) program is funded by the National Science Foundation's Robert Noyce Teacher Scholarship Program (DUE 1660640). For more information on Hood's NSTEP Program, contact us at nstep@hood.edu.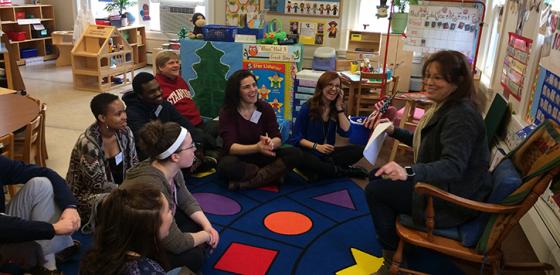 Are you ready to say Hello?
Choose a Pathway
Information will vary based on program level. Select a path to find the information you're looking for!