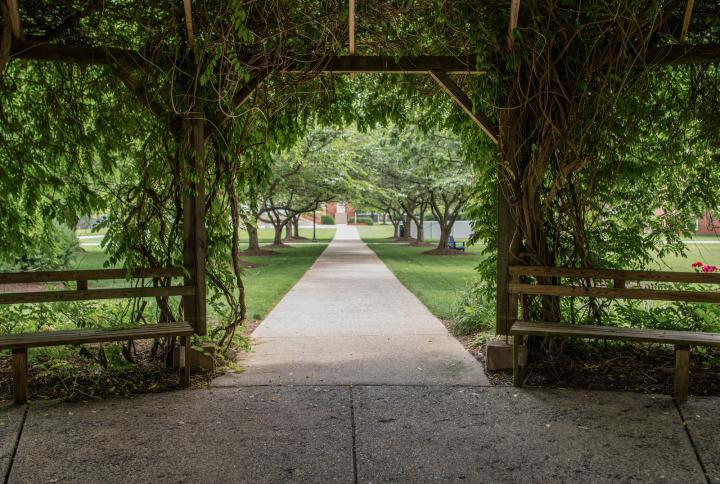 Hood's NSTEP program provides scholarships for students interested in teaching biology, chemistry, computer science or mathematics in high-need school districts at the secondary level (middle and high school). Not only is Hood College a high-quality institution to complete a STEM major and education coursework, it is also affordable and caters to a variety of students from myriad financial backgrounds. NSTEP scholarships for qualified applicants close the cost of attendance gap—making Hood a wonderful choice.
Scholarship amounts will vary based on financial need, but the average scholarship will be $18,800 (for the 2018-19 school year). Scholarships are offered for the last two years of a student's program (usually the junior and senior year). Read scholarship examples of Hood costs before and after NSTEP scholarships to better understand the cost feasibility of a private college education for STEM teacher preparation.
Accepting an NSTEP scholarship requires a commitment to teach in a high-need school district for two years for each year of funding received (since most students will receive two years of funding, they will need to commit to teaching for four years in a high-need school district). The teaching commitment must be completed within eight years of graduation, or the scholarship will convert to a loan and will need to be repaid.
A high-need school district is any district where even a single school is classified as high need based on:
A high percentage of individuals from families with incomes below the poverty line;
A high percentage of secondary school teachers not teaching in the content area in which they were trained to teach; or
A high teacher turnover rate.
Any school district with Title I schools qualifies as high-need. Most school districts in Maryland, Pennsylvania, Virginia and the District of Columbia qualify, showing the possibilities for areas where graduates can secure teaching positions to fulfill responsibilities.
If you have questions about the NSTEP scholarships or how the teaching commitment can be fulfilled, please contact an NSTEP faculty adviser.

The Hood Noyce STEM Teacher Education Partnership (NSTEP) program is funded by the National Science Foundation's Robert Noyce Teacher Scholarship Program (DUE 1660640). For more information on Hood's NSTEP Program, contact us at nstep@hood.edu.
Are you ready to say Hello?
Choose a Pathway
Information will vary based on program level. Select a path to find the information you're looking for!