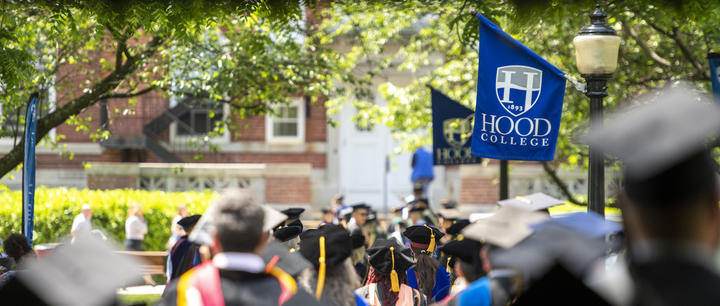 | | |
| --- | --- |
|   | Natallie Cabrera is a political science major from Silver Spring, MD. She graduated from Barrie School, where she has excelled in her academic studies and within her community. Involved in her school's Student Activities Committee and drama group, she has assisted with event planning, stage management and costume design. Natallie served her community with 175 hours of community service and teaches Sunday school at her church. She has done volunteer work for a candidate seeking the re-election bid to the Maryland State House of Representatives, which transitioned into an internship with the candidate's law office, interning afterward as a student political ambassador for a candidate for Montgomery County Council. She is described as dedicated and thoughtful; a leader and activist. |
|   | Isaac Hatch is a pre-law student from Brunswick, MD. He graduated from Brunswick High School, where he was involved in numerous clubs and activities while maintaining a rigorous academic schedule. He is an Eagle Scout, tennis player, pianist and an honored recipient of the Marine Corps League Good Citizenship Award and the Maryland Governor's Citation for Outstanding Service Award. He is committed to serving his community through volunteer work; from helping a neighbor to organizing a food drive, Isaac has more than 300 hours of service and is his happiest self when serving his community. He is described as thoughtful, kind, empathetic, motivated and smart; one who is focused on personal responsibility, leadership, success and creating a better world. |
|   | Rachel Miller is a social work major from York, PA. She graduated from Dallastown Area High School, where she excelled in club organizations while maintaining a high grade point average. She is a natural leader, serving as the secretary and treasurer of the school's student-run theater organization, where she coordinated, ran and managed the budget of three major events each year; and performed as a featured dancer and ensemble cast member for four years. Rachel is a member of the marching band, color guard, an Irish dance team and string orchestra ensemble, performing at local events. She is a member of the French Club and the French National Honor Society. When she is not performing, Rachel serves her community through her church's youth group, providing assistance and food to those in need. She is described as focused, respectful, compassionate, driven, creative and responsible. |
|   | Grace Willerton is a nursing major from Wilmington, DE. She graduated from Cab Calloway School of the Arts, where she was engaged in a two-year program comprising AP Seminar and AP Research, letting her love of science and hunger for knowledge fuel her success. She plays classical piece violin as a member of her school's chamber orchestra and uses her talent to entertain those suffering from dementia and Alzheimer's. Grace services her community through volunteer service, repairing homes for those in need, and she is an active member of Crew with the Wilmington Youth Rowing Association. She is described as disciplined, hardworking, self-motivated, compassionate and thoughtful. |
Sidney Brinkman is an environmental science and policy major. She graduated from Lampeter-Strasburg High School in Pennsylvania. Sidney was recognized three times as a Burrowes Scholar for her diligence and academic excellence. In high school, Sidney was president of the Interact Club, secretary of the Scrub Club and captain of her varsity swim team. She also served as a peer tutor for biology students and was a member of the National Honor Society. A teacher describes Sidney as, "A diligent student who strives to do well in every aspect of her life, particularly in academics."

 

Ryan Kirkpatrick is a biology major. He graduated from Winters Mill High School and the Carrol County Career and Technology Center. Ryan was a member of the Key Club and Project Lead the Way, and he was involved in many service projects. He was instrumental in introducing several green initiatives at his school. Ryan completed an internship at the Carroll County Government Bureau of Recourse Management, where he gained field experience inside the watershed. Teachers describe Ryan as determined, hardworking, resilient and involved.

Ann Ofegbu is a nursing major. She graduated from Spring Mills High School in West Virginia, where she enrolled in dual-enrollment courses at both Shepherd University and West Virginia University. She was the president of the Health Sciences Technology Academy and involved in a mentoring program that helps underrepresented students in WV enter and succeed in STEM-based undergraduate and graduate degree programs. Ann was captain of her high school volleyball team and plans to continue playing volleyball at Hood. Ann is described as charismatic, intelligent, dedicated, enthusiastic, dependable and thoughtful.

Gracyn Van Bemmel is an English major with a creative writing concentration. She graduated from C. Milton Wright High School, where she was involved in several honor societies, including National Honor Society, French Honor Society and Math Honor Society. She served as director of marketing and business for the yearbook committee and was very active in theater throughout high school. Gracyn was born in Xiajiang, China. She is described as a conscientious and dedicated student with a positive and open outlook. Gracyn is diligent and has a forward-thinking attitude.
Rebecca Carroll

Rebecca Carroll is an intended biology major. She graduated from Middletown High School. Born in Provo, Utah, she lives at home with her mother and father. Both parents have degrees from Stanford—mom, a bachelor's and dad, a master's. Dad is a geographic information specialist for Leidos.

Rebecca plans to major in biology, with a possible future as a genetic counselor. Her passions extend beyond science to include the piano and theater. For several summers, Rebecca has been very active in Riotous Youth, a theater group focused on the works of Shakespeare. She is excited about how this opportunity has provided her the ability to grow as an actor. 

Comments made by faculty and staff at her high school use these words to describe Rebecca: curious, creative and kind; she is an unpretentious leader who commands respect with an empathetic and gentile nature.

Alba Reyes Montiel

Alba Reyes Montiel is an intended business administration major. She graduated from Unity Reed High School in Manassas, VA as a part of the IB program. A native of her beloved El Salvador, Alba has been in the U.S. since 2012. She lives at home with her parents and two younger siblings. She will be a first-generation college student. 

Driven toward the business field, Alba is motivated by her family, who provide a strong support system for her. She is president of FBLA, plays the violin, has played soccer and loves languages, speaking Spanish, English and French. 

Staff at Alba's high school describe her as an exceptional student with high personal and moral character, hard-working, ambitious and dedicated. Several teachers point out her ability to think outside the box and highlight her oral and written communications skills—in both English and French. Alba is a leader with the skills to share thought provoking ideas in a firm but respectful manner. A well-rounded scholar, Alba will be an excellent addition to the Hood community.

Sofia Cunningham

Sofia Cunningham is an intended sociology major. She graduated from Department of Defense Education Activity Virtual High School a semester early (Jan. 2021). A member of a military family, she was born in Germany and attended three different high schools (Germany, Guam and U.S.). Sofia was in Germany for many years and would love to go back. She agrees with Hood's core values and efforts for diversity and inclusion. Her desire to offer service to others has attracted her to Hood and to her prospective major, sociology. Sofia wants to make a difference in people's lives and to help others. From a multicultural family, (her mom is from Peru and dad from U.S.), Sofia brings different perspectives to Hood. She also brings a strong desire to travel and conduct research. Volleyball inspires her and has provided opportunities to travel to Korea for tournament.   

Words used to describe Sofia include adaptable, consistent and persistent. She is an articulate and engaging speaker. Sofia's global outlook and strong desire to help others will make an impact at Hood.
| | |
| --- | --- |
| Genevi Babati | Genevi is a public health major. She attended Martinsburg High School in West Virginia. Family health issues have provided strong motivation for Genevi to become a nurse. A self-described French addict, Genevi served as captain in the AFROTC, loves dance and graduated from Health Sciences and Technology Academy. She has had a very positive experience in the Upward Bound program at Shepherd University, enrolling in three college courses. The assistant director of that program states that "Genevi never ceases to amaze me as she is not afraid to face challenges head on." |
| Alayna Butwinick | Butwinick is a French major. She attended Quince Orchard High School in Maryland. She is interested in becoming a dentist and has already learned some basic techniques by shadowing her dentist. Her expectations in dentistry will take her internationally as she hopes to help children and adults worldwide. Alayna has a passion for linguistics and is conversational in multiple languages. She is active in her church and a nonprofit canine kennel, training dogs to serve war veterans. In addition, Alayna is a swimmer and is self-taught on the ukulele. Her counselor describes Alayna as one of the most resilient, intelligent, self-aware and kind students she has ever encountered. |
| Riley Fitz | Riley is an environmental science and policy major. She attended Delaware Valley Regional High School in New Jersey. She plans to leverage her love of animals and the environment into a career in environmental law and global policy. A self-described perfectionist, she has come to cope with the challenges of timed assignments and her meticulous desire for excellence. Riley is captain of both the cross-country and track teams, an assistant rehabilitator for Woodlands Wildlife Refuge, an officer on Student Council and a soloist and teacher of Irish dancing. Her counselor shares that Riley is diligent, respectful, intelligent, tenacious, an extremely hard worker and kind—always having time for those in need. |
| Rachel Shaw | Rachel is a communication arts major. She attended the Barbara Ingram School for the Arts in Maryland. She has many interests and has yet to narrow her focus to a particular field. In high school, Rachel's involvement included community service, musicals, hosting a German exchange student, singing in the MMEA All-State Chorus, co-founding of the environmental club, serving as a counselor for HCC's College for Kids summer camp and acting as the social media consultant for her school's vocal department. Letters of recommendation highlight Rachel's inquisitive nature and her love of learning for learning's sake. She is a natural leader with a genuine care for bettering the lives of those around her. Her teachers project her to be a force for involvement and change on her college campus. |
| | |
| --- | --- |
| | Victoria Aghamalian is a double major in economics (political economy concentration) and English (literature concentration). She is president of Alpha Lambda Delta and off-campus coordinator for the Campus Activities Board. She has helped plan several events, including Fall Family Weekend, Parade of Flags and Library Love. Aghamalian represented Hood for Maryland Independent Higher Education Day. She volunteers with the Blessings in a Backpack program. |
| | Julie Karlsson is a pre-med biology major (chemistry minor). Her goal is to become a cardiothoracic surgeon. She serves as treasurer of Circle K. Karlsson plans to conduct research and serve an internship within the medical field. |
| | Linda Redd is a biology major. She is a member of Buddy Club and Black Student Union as well as Alpha Lambda Delta and Beta Beta Beta. She founded the Pre-Health Club and serves as treasurer of HEAT. She has also worked as an orientation assistant. Redd earned a stipend to work with the International Medical Relief organization and traveled to Poland, where she assisted with dental care for Ukrainian refugees. |
Darby Hollinger was a double major in English and history. She was a member of the Queer Student Union and hosted Blazer Radio. Hollinger played for the Blazers e-sports team. She completed an internship at C. Burr Artz Library and plans to pursue a career in library science.
Frederick C. Roberts earned a BSA in nursing. He competed with both the men

's cross country and track and field teams. He participated in the Million Hearts Initiative, which helps to promote cardiovascular health and wellness. For his dedication, he received a Nursing Student DAISY Award.

Ashlee Rowles was a double major in economics (political economy concentration) and political science. She played for the women

's soccer team and was a member of SAAC and SPURS. She served as vice president of advocacy for the Black Student Union and was involved with Maryland Student Legislature.

Pierre Saint-Louis earned a B.A. in business administration with a concentration in marketing and finance. A Haitian native, he served as an ROTC cadet and was a member of the Black Student Union. Saint-Louis also worked as a Resident Assistant. As part of his major, he completed a capstone project. After graduation, Saint-Louis was commissioned with the United States Army as a Second Lieutenant in the signal branch.
Hiba Usmani earned a B.S. in biology with a minor in psychology. An Honors student, she served as president of the Class of 2021 as well as president of Mortar Board. She worked as a Blazer Ambassador and held a part-time job as a medical scribe at Frederick Health Hospital. After graduation, she began physician associate school.
| | |
| --- | --- |
| | Chelsey Adedoyin received a B.S. in biology. She was a member of the Black and Queer Student Unions, Clay Club historian and woman-to-woman STEM mentor. She participated in the Urban Outlet, a talent collective to foster appreciate for creativity through the arts. Adedoyin also served as a lab assistant in organic chemistry and was involved with the string ensemble. She spent two weeks studying abroad in Spain to learn about culture, history and politics. |
Jenna Frick was a double major in mathematics and business administration. She was a member of the Student Government Association (SGA), Maryland Student Legislature, Student Athletics Advisory Committee (SAAC) and Ionic Society. She served as captain of the women

'

s golf team as well as president of Enactus and vice president of the Class of 2021. Frick was an orientation assistant and completed an internship with CNA Insurance in Workforce Management and Optimization, which extended into a remote part-time job during the semester.
Natalie Kolosieke earned a B.A. in economics with a political economy concentration. She served a secretary of state in the Maryland Student Legislature. Kolosieke was active in the arts, participating in choir and chamber choir as well as student musical theater. She was a review board member for Wisteria Magazine, the College

's literary journal. She acted as a Blazer Ambassador, giving campus tours to prospective students. Kolosieke also worked as an economics teaching assistant.
Grace Weaver earned a B.A. in history with secondary education certification. She played for the women

's soccer and lacrosse teams, breaking two school records for the latter. She served as an SGA senator and the chair for Student Life. She assisted with One Love, an on-campus event to promote awareness for sexual violence. Weaver participated on the search committee for the College's new athletics director. In spring of 2019, she earned a stipend to participate in the Disney College Program. She published an Honors paper in the Eudios Journal of Asian and International Bioethics.
| | |
| --- | --- |
| | Caylee Winpigler was a double major in history and global studies with a global governance and conflict concentration. She served as treasurer of Colleges Against Cancer (CAC) and vice editor of Wisteria Magazine and president of History Club. She was a Blazer Ambassador and member of Alpha Lambda Delta and Ionic Society. She worked as a fellow for the David Trone Congressional Campaign. Winpigler was active in Model United Nations, serving as treasurer, secretary and head delegate. Outside of class, she was a global studies tutor. She earned a stipend to study abroad in France, where she learned about the history and literature of World War I. |
Read about the first class of Chair of the Board Scholars.
Are you ready to say Hello?
Choose a Pathway
Information will vary based on program level. Select a path to find the information you're looking for!