As always, it is presumed that students will take responsibility for their behavior and hold their peers accountable for being good citizens.
Vaccinations
All undergraduate students must be vaccinated with a primary series, plus one booster dose, or be approved for an exemption. 
General Policies
Students will only be required to wear a mask when the College deems mask use necessary. 

Students should carry a mask with them at all times.

If a student is required to isolate or quarantine and does not adhere to the Q/I guidelines, the student is subject to immediate removal from class/es or removal from campus housing (residential students) and may be suspended or dismissed from the College.

Anyone who removes cleaning/sanitation supplies, wipes, etc. without permission will be subject to disciplinary action.

Students and their guests are asked to help keep the campus clean. Students are encouraged to wipe surfaces after coming in contact with them using provided sanitizing wipes.
Sanctions
The current Code of Conduct of the Student Handbook will apply. Complaints or suspected violations of the policies described herein should be submitted utilizing the COVID-19 Policy Violation Report. 
The COVID-19 Sanction Guide will be utilized to determine sanctions for a student who is found responsible for a COVID-19 violation.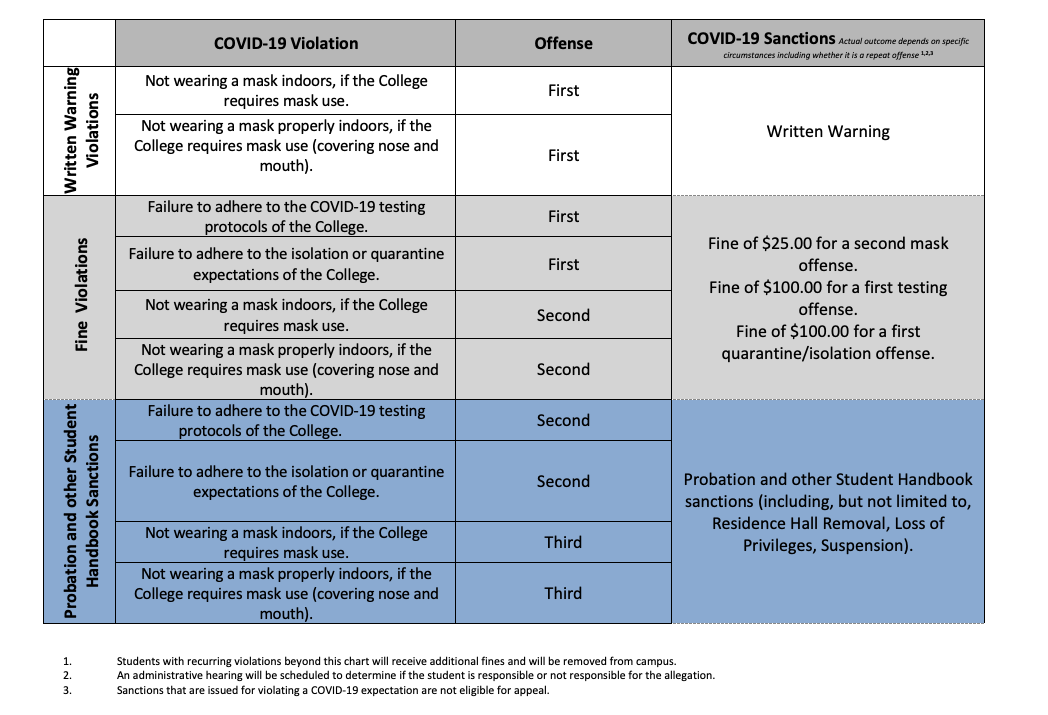 Are you ready to say Hello?
Choose a Pathway
Information will vary based on program level. Select a path to find the information you're looking for!