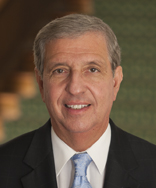 President, 2001-2015
With the inauguration of the College's 10th president, Hood entered the new millennium on the verge of a historical transition to coeducation. Partially in response to declining enrollment, in 2002 the Board of Trustees voted to admit male residential students for the next academic year and affirmed its commitment to the core mission of educating both women and men.
Prior to his appointment, President Volpe held numerous positions at Capital University in Columbus, Ohio, including professor of management, chair of the department of business and economics, dean of the graduate school of administration, co-director of the center for the advancement of the study of ethics, vice president for academic affairs and dean of the faculty, provost and interim president.
Before joining Capital, he held a number of positions at his alma mater, Gannon University in Pennsylvania, including serving as a tenured faculty member in business, director of the Small Business Institute, director of the Small Business Development Center, director of the MBA program, dean of admission and dean of the Dahlkemper School of Business.
Born in Martins Ferry, Ohio, he earned his bachelor's degree in business administration at Gannon University, a master of business administration at Xavier University, his doctoral degree in higher educational administration at the University of Pittsburgh and completed post-doctoral studies in academic leadership at Carnegie Mellon University. While pursuing his doctorate, he also worked in the Institute for Higher Education at the University of Pittsburgh.
In addition to his more than 30 years of experience in higher education, President Volpe has served as a labor arbitrator; consultant to a number of businesses, governmental and higher education institutions; and has taught for the American Institute of Banking. His teaching and research areas are in marketing, leadership and business ethics, and he has made presentations and directed many professional seminars and workshops in these areas.
During his tenure as president, Dr. Volpe saw increase its enrollment more than 50 percent, established new academic and athletic programs, made numerous campus improvements and strengthened its financial health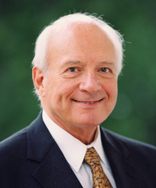 President Ad Interim, 2000-2001
Robert N. Funk served as the interim and the ninth president of Hood College from 2000 to 2001. With the naming of a new president, Dr. Funk accepted a position as interim vice president for academic affairs and dean of the faculty at Hood for the academic year 2001-2002, and in 2002 was named provost and dean of the faculty at Hood.
Prior to accepting the position of interim president at Hood, Dr. Funk served as interim president at three other institutions: Villa Julie College, Sierra Nevada College and St. Edward's University. Dr. Funk served as the president at Cornish College of the Arts in Seattle, Wash.; academic vice president and dean at Stephens College in Columbia, Mo.; and held both teaching and administrative positions at Stanford University in Palo Alto, Calif. A graduate of the University of Oregon, he earned a doctor of philosophy in higher education administration in 1967 from Stanford University.
Prior to entering the field of higher education, Dr. Funk served in the counterintelligence corps and the judge advocates general corps of the U.S. Army, and worked as an attorney in private practice.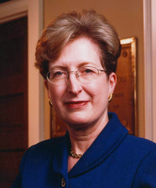 President, 1995-2000
Shirley D. Peterson served as president of the College from 1995 to 2000, bringing to the institution an unusual set of experiences: she had managed one of the largest agencies in the federal government, practiced law, promoted tax reform and served on the boards of numerous organizations.
Before joining Hood, Mrs. Peterson served as commissioner of Internal Revenue Service and as assistant attorney general (Tax), United States Department of Justice. Prior to her government service she practiced law at Steptoe & Johnson. She is a graduate of Bryn Mawr College and the New York University School of Law.
During her tenure at Hood, the Whitaker Campus Center was completed, construction was begun on the $17 million Hodson Science and Technology Center, the Alumnae Hall lobby was refurbished and plans were begun for the refurbishing of Shriner Hall. In addition, the College strengthened its academic program and improved technology.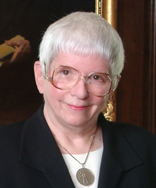 President, 1975-1995
Selected as Hood's first woman president in 1975, Martha E. Church was recognized as one of the 100 most effective college and university presidents in the nation. She had been a college professor and dean, as well as an administrator of a higher education accrediting association, before coming to Hood. A graduate of Wellesley College, she earned her master's degree from the University of Pittsburgh and a doctoral degree from the University of Chicago.
During her tenure, the College confirmed its commitment to diversity, revised its curriculum and enhanced its academic reputation, instituted a nationally recognized honors program, strengthened services for adult learners, expanded the Hood Graduate School and, through state-of-the-art technology, established its Career Center as a national model. The Board of Associates awarded its first grants to faculty and staff for professional research, and the Board of Trustees established the Beneficial Chair in Economics, the Giles Chair in Early Childhood Education, and the Virginia E. Lewis Lecture Series. The Graduate School offered new degree programs in computer science, business administration and environmental science.
Under her leadership, Hood's endowment grew from $2 million to $37 million. During Dr. Church's administration, several buildings were built: the Beneficial-Hodson Library and Information Technology Center, the Hodson Science link, the Lawrence Marx Jr. Resource Management Center and the Joseph A. Pastore Facilities Center. An 18-station one-mile exercise track was built and a number of buildings underwent extensive renovations.
Dr. Church's goal as president was "to make Hood College and Frederick a center for women of all ages."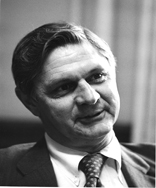 President, 1972-1975
Ross Pritchard was an educator, international economist and former Peace Corps administrator before serving as Hood's sixth president from 1972 to 1975. He earned both his bachelor's and master's degrees from the University of Arkansas, and master's and doctoral degrees from the Fletcher School of Law and Diplomacy.
Dr. Pritchard instituted broad changes in the curriculum that emphasized career preparation, affecting the courses that were taught and resulting in the development of a wide variety of internship possibilities. He also increased enrollment, developed the continuing education program for adults and instituted a coeducational graduate school. The Huntsinger Aquatic Center was built and Rayford was remodeled. After leaving Hood, he was president of several universities.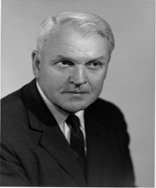 Interim President, 1971-1972
Theodore Erck, a college administrator and educator, served as interim president from 1971 to 1972.
He earned both his bachelor's and master's degrees from the University of Nebraska and a doctoral degree from the University of Illinois.
Prior to his year at Hood, Dr. Erck served in the U.S. Navy and had been a college professor and administrator.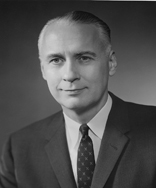 President, 1961-1971
Randle Elliott, a political scientist and specialist in international relations, served as Hood's fourth president from 1961 to 1971. Before his tenure he was a foreign correspondent, author, editor and college professor.
A graduate of Westminster College, he earned his master's and doctoral degrees from Harvard University. His years at Hood were a time of social change. And because of his background, Dr. Elliott worked hard to strengthen Hood's sense of global connectedness, enrolling the College in the US-India Women's College program in 1966 and creating Hood's well-regarded Junior Year Abroad program in 1967. In 1970, the College revised its charter to admit local men as commuters while preserving its primary role as a residential college for women.
During Dr. Elliott's tenure, a number of new buildings were erected, including the Tatem Arts Center, Rosenstock Hall and Coblentz Memorial Hall. He assumed the presidency of Bay Path Junior College in Massachusetts after leaving Hood.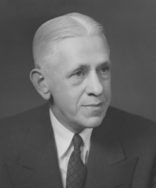 President, 1948-1961
Andrew G. Truxal, a widely respected educator, became the College's third president in 1948 as things were changing in higher education. The growth in public institutions to accommodate soldiers on the GI Bill had increased competition for students. Hood was seeing declining enrollment as students opted for coeducations schools and declining retention as students dropped out to get married.
Under Dr. Truxal's leadership, vigorous recruitment efforts led to an increase in students by the mid-1950s and an ambitious advancement plan—the Hood Forward campaign—raised funds for much-needed additions to the physical plant. Between 1955 and 1961, the College built Coffman Chapel, the Hodson Science Hall, Smith Hall, a new president's house and the Thomas Annex to the Apple Library.
Dr. Truxal worked tirelessly to fund scholarships, improve faculty salaries and doubled the endowment to $2 million; he was also instrumental in the formation of what became the Maryland Independent Colleges and Universities Association (MICHUA).
Dr. Truxal earned both his bachelor's and master's degrees from Franklin and Marshall College, and his doctoral degree from Columbia University. A graduate of the Eastern Theological Seminary, he was an ordained minister in the Evangelical and Reformed Church.
Following his retirement from Hood, he accepted the presidency of Anne Arundel Community College in Maryland. In 1999, the pergola on campus was renamed the Andrew G. Truxal Pergola in his honor.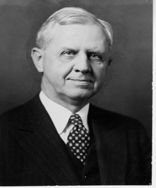 President, 1934-1948
Henry I. Stahr, a longtime trustee of Hood, became president in September 1934. Early in his tenure, the College received the first of many generous gifts from the Hodson Trust.
Like Dr. Apple, Dr. Stahr earned both his bachelor's and master's degrees from Franklin and Marshall College. A graduate of the Theological Seminary of the Reformed Church, he was an ordained minister in the Reformed Church. Prior to coming to Hood, he had been a high school teacher and principal, and a college professor.
Dr. Stahr was a worthy successor to Dr. Apple. Emory Coblentz, a member of the Board of Directors, told The Blue and Grey, that they had named "a person who knew educational principles and had a general knowledge of many more things at the same time."
Despite the Depression and World War II, the College continued to prosper under Dr. Stahr's leadership. During his administration, the Joseph Henry Apple Library, Hodson Outdoor Theater and the Shop were constructed, and the Spanish House and East Rayford were purchased. The College marked its 50thanniversary in 1944 with fundraising for a new gymnasium.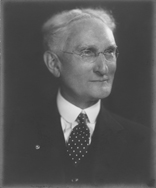 President, 1893-1934
Joseph Henry Apple, at 28, was one of the youngest men in the nation to be appointed to a college presidency. He organized, developed and led Hood College for an unprecedented 41 years. Upon his retirement, he was the oldest college president in continuous active service at a single institution in the United States.
An educator and high school teacher, from Pittsburgh, Dr. Apple earned his bachelor's, master's and doctoral degrees at Franklin and Marshall College. He was also an ordained minister in the Reformed Church.
Dr. Apple dedicated his life to establishing the campus at its current location and setting the high standards for academic excellence that continue to this day. He wrote in his will, "I do not have a large financial legacy to give you, but I give you a college."
Are you ready to say Hello?
Choose a Pathway
Information will vary based on program level. Select a path to find the information you're looking for!